Althorp Village
Your Lifestyle Destination in The Bay
Business View Oceania interviews Claire Keen, General Manager at Althorp Village, for our focus on Health and Wellness.
Nestled into the beautiful north-western landscape of New Zealand's Bay of Plenty lies picturesque Althorp Village. Established in 2000, the village was developed by the local Church and Munro families, who owned and operated its land parcel as a kiwi fruit farm until the late 90s. Jane and David Church, and Joanne and Talbot Munro, remain central to the village as its directors. The village's coastal home of Tauranga is a hotspot for trade, tourism, culture, and horticulture. The subtropical climate lends itself to Althorp Village's peaceful, sunny atmosphere. Just next door to Althorp Village is the Pyes Pa shopping centre, which has a medical centre, dentist, chemist, restaurants, a superette, and more to offer. The Tauranga Golf Course, Racetrack, and Greerton Village are also nearby.
Althorp Village staff and shareholders are committed to running a village where all residents have a feeling of certainty and security for the future while enjoying the present. They provide the means for residents to extend their range of activities and social life, if they wish. Professional management is in place, with all residents' views being valued and opinions and suggestions welcomed. Althorp is definitely a community that you can move to and instantly feel at home. Residents live an independent lifestyle in a social and caring community. The village features 210 independent living residences and an adjacent 117 bed hospital, complimented beautifully by a vast range of activities that include knitting, indoor and outdoor bowls, tennis, relaxation, theatre, croquet, spas, choir, library services, swimming and aqua aerobics, walking groups, gardening, darts, pool and snooker, hobby/woodwork shed, arts and crafts, dancing, bingo, weekly quizzes, scrabble, and more! With such a variety on offer, there's certainly something to suit everyone- and friends and family are more than welcome to share in the fun before turning in at the visitor's on-site motel.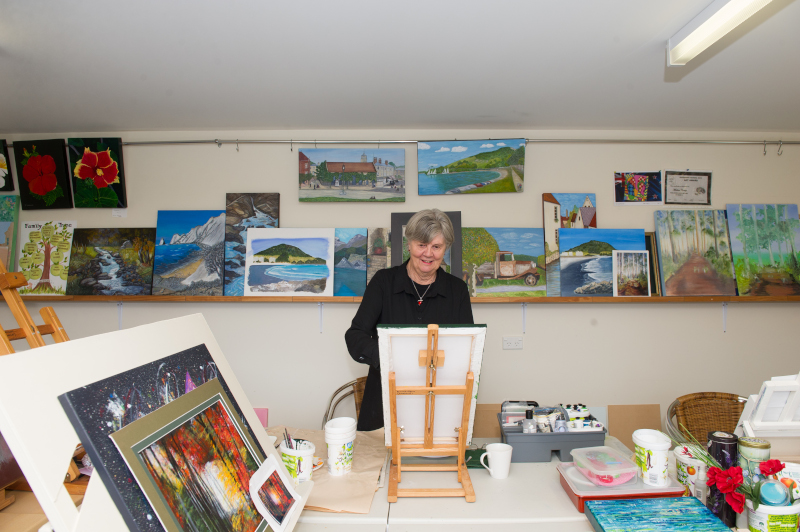 General Manager Claire Keen introduces Althorp Village as a sanctuary for over-65s. She begins, "Our entry age is 65 years, so we do have residents that live here who are still working. It's a very active lifestyle village. The residents run all their own activities- we're here to oversee and manage the village but not manage or micromanage residents because it is independent living. We are a small but experienced team of four permanent staff, supported by five fantastic gardeners, and we have a full-time builder on site as well. Of course, our directors also pop in and out to keep an eye on things. Being privately and family-owned, there's a real intimate, friendly feel to the place. It also means we can be proactive and flexible in our approach to village life. Residents aren't sitting around waiting for things to happen here. I don't have to wait for a board meeting if I receive questions or concerns that need to be brought up with our directors; I can easily contact the Church's and Munro's to get a quick answer and develop a solution."
Part of Althorp Village's charm is its scenic, architecturally designed surroundings. Mrs. Keen explains, "Our main building is called 'The Lodge', and it is certainly the heart of the village. We have a relaxing lounge area, games rooms, indoor heated pool and spas, a gym, movie theatre, and arts and crafts rooms as well. Outside we have a tennis court, bowling green, and a walking track through native bush. Our village is set on softly undulating land, so it's very easy to move around and get from place to place. In addition to our activities and facilities, we have an in-house physiotherapist, podiatrist, and hairdresser."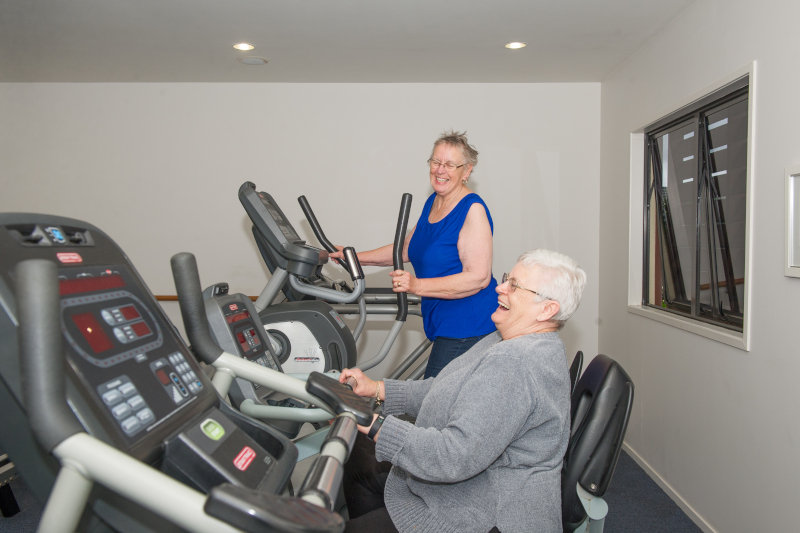 Also located on the 10-hectare property is the Radius Althorp Hospital, which is outfitted for general hospital, dementia, rehabilitation, palliative, and respite care. The hospital is run by Radius Care, and Althorp Village locals enjoy priority status should the need to enter the hospital for residential care arise. Peace and security, Mrs. Keen says, is front of mind for all staff and residents. "We provide 24-hour security including night patrols, and every home on the property is monitored by St. John in case of emergency. It's very important to us that our residents retain their dignity and remain independent for as long as they possibly can- they deserve the same security and respect that they would have in their own home. I think that, most importantly, we value respect. We have respect for every resident and we're not intrusive in their lives as we ensure their wellbeing, but they can also be confident that every level of care is available here behind the scenes if or when they ever require it. Our staff spend a lot of time talking about the wants, needs, and requirements of the residents- we make sure that we have morning teas, lunches, and community events together."
Industry relationships are as important to Althorp Village as those they nurture with their residents. Mrs. Keen explains, "We regard loyalty as a very high priority within our company and have fostered some excellent relationships with our suppliers and industry body, and we thank them for their ongoing support and collaborative approach to working with us."
Looking toward the future, Althorp Village simply plans to maintain the sanctuary lifestyle they've created for their residents. Mrs. Keen concludes, "We are now fully built out on our land parcel, so we are unable to expand further. Some may see that as a barrier, but we see it as a blessing. Althorp is a stunning, friendly, and manageable village with a real focus on community. Everybody knows everybody and we would hate to see that environment become overpopulated; right now, it's just the way we like it. Althorp really is a lifestyle destination village. Our residents live here because of the care and effort we put in to keeping it that way, and we plan on remaining just as proactive, hands-on, and respectful in our approach as we move into the future."
AT A GLANCE
Althorp Village
What: Tauranga's lifestyle destination village
Where: Althorp Village is located in the Bay of Plenty, New Zealand
Website: https://www.althorpvillage.co.nz/