Armadale, Western Australia
A place of growth, a place of opportunity
Business View Oceania interviews representatives of Armadale, Western Australia for our focus on Economic Development in Australian Cities
Located 28km from the Perth CBD, the City of Armadale is one of the fastest growing local government areas in Western Australia. Its current population of approximately 91,700 is forecast to grow to 152,000 by 2041, paving the way for Armadale to become a major employment hub for the growing south-eastern metropolitan region. Residents and visitors enjoy the impressive scenic beauty, dining choices, boutique wineries, bush trails, shopping and exceptional aquatic and recreational facilities, there is something for everyone. With the Armadale City Centre already a designated Strategic Metropolitan Activity Centre, it represents an ideal place for growth and business opportunity.
Business View Oceania spoke with recently retired (Oct 2019) City of Armadale Mayor Henry Zelones, OAM, JP and the City's Manager of Economic Development & Advocacy, Luis Puig, for their insights into the City's past achievements, current projects, and future goals and initiatives. The following is an edited transcript of our conversation.
BVO: Can you give us an overview of Armadale from an economic perspective?
Zelones: "I've been an elected member of the City of Armadale for nearly 30 years, the last eight as Mayor. At the beginning of my term, we established for the first time an Economic Development Office led by a professionally qualified and experienced Economic Officer to provide advice to the Council, Administration and myself on all matters of economic development. We did that with the view that the City was growing very rapidly; the population over the last eight years has soared from about 60,000 to more than 90,000 residents. With additional commercial and industrial developments being built throughout the City, we needed a policy that would assist in finding jobs and satisfying the local needs. That led us to developing an economic development growth policy, an advocacy program, and the latest addition is our Business Investment Prospectus.
"The Western Australian Local Government Act requires that we develop a Community Growth Plan which has a 15-year horizon, and a Corporate Business Plan which sets out the Council's community development projections for the next four to five years. Along with that, we've developed a number of other strategies to assist with our lobbying efforts with State and Federal governments for funding assistance.
"Our locality is known for its range of lifestyles, from the rural agricultural setting right through to the higher density residential areas. We're building two new industrial estates: one is about one-third completed and some very big companies have already moved in. The Western Australian State Government is involved in developing the infrastructure through a Redevelopment Authority in that area. The estate is well located on major highways, close to the Fremantle Port, which is our main export port, and the international airport is only 20 minutes away. The second estate is still going through the planning process, but will probably be brought online in the next five to ten years.
"Our recently developed Business Investment Prospectus lays out reasons why you should be investing in the City of Armadale. We are growing; we have a diverse workforce along with diverse lifestyle choices to suit people looking to settle here in the City of Armadale. We're only 30 minutes out of the CBD of Perth, understanding Perth is now a City of 2.5 million people, so we're part of a much larger community, as well. The inner suburbs, inner cities, are pretty well developed, but the outer metropolitan area which we identify with is being sought after to pick up the slack. The City of Armadale is also well placed as a gateway to the fast growing region of the South West."
Puig: "It's a really exciting time for Armadale right now. With Henry retiring, we have a new Mayor, and a new Chief Executive Officer, and I just commenced with the City in September. So the baton is being passed and it's time to take all of these strategies and plans that have been developed and incorporate them for the positive growth of Armadale. That's the reason why I decided to take on this job. Having the opportunity to work on this project is incredible."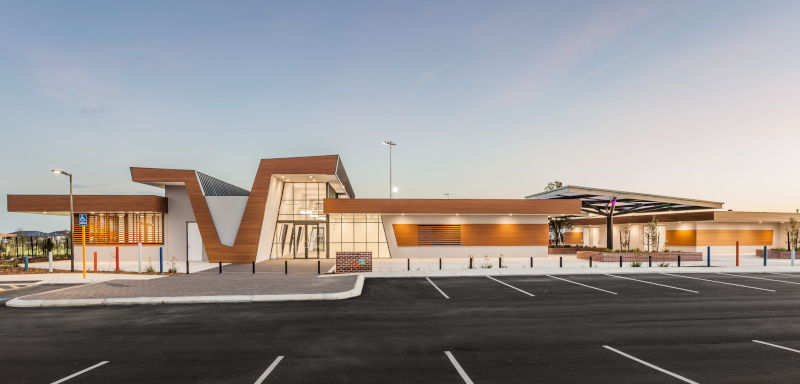 BVO: What are the biggest challenges for Armadale?
Zelones: "The biggest issue for our growing residential areas is employment, whether they are local jobs, or those located outside of the City. Currently most work opportunities are to the north into the metropolitan area and west towards the Fremantle Port, the coast, and the huge Kwinana heavy industrial strip. So our lobbying activities have strongly focused on improving our transport infrastructure – both rail and road. Over three hundred million dollars is being spent on improving road infrastructure which will enable our residents to get to those job opportunities more quickly and efficiently.
"Because we've been declared a Strategic Metropolitan Regional Center, we're going through an upgrade of our Central Business District to grow our commercial, retail and educational facilities to create more job opportunities. South of us, we have a region growing at an even faster rate, percentage wise, than we are. That means we're going to be a central hub for providing many other services. So part of our advocacy and strategies is about how we address those issues. Those developments will create over a billion dollars worth of private and government expenditure in our area."
Puig: "There are also challenges in terms of perception of the 'old Armadale' – that there's not much exciting going on. We need to get the message out that there is a lot of opportunity in terms of growing the local economy. As part of our advocacy we're trying to secure a higher education facility here in the city centre so young people can stay in the community after finishing high school. Also, building community facilities has been a focus for Council. Recreational facilities and sporting facilities are needed to keep up with the demand from the growing community."
BVO: What factors are making a significant economic impact?
Zelones: "As we are rapidly approaching 100,000 residents and the region close to a population of ¼ of a million, the need for the provision of additional State Government services was identified some years ago. The decision at the last WA State election to build a new Court House and Police station precinct will see an 86 million dollar investment in our city centre, along with the relocation of a regional office by the Fire and Emergency Services Authority (FESA) that will bring an additional 350 more people to the city centre. We broke ground in October this year with completion of the complex anticipated by the end of 2020. With that in place, we'll see more services devoted to law and order with issues related to children, crime, domestic violence that are common in any high-density modern city. That will bring in lawyers, counsellors, mental health professionals, and others, which will add to the economic impact on our CBD.
"We have a completely redeveloped public hospital with maternity, dialysis units, additional wings and all sorts of specialty services being provided there. Armadale is an established location that has grown significantly. Situated on a major highway, it serves Armadale, as well as the larger region because we sit as the gateway from the country into the Perth metro area. It's where a lot of the rural residents come to have their babies and medical procedures. There are a lot of health-rated businesses, as well. In our business prospectus, we're looking at 100 million dollars of investment and economic activity in the hospital and social assistance industry."
BVO: What else is important to know about Armadale?
Puig: "We have a fantastic natural asset, the Perth Hills – a semi-rural lifestyle for people wanting to get away on the weekend. Take the family out to the bush and experience the natural beauty. It's only a half hour drive from the metro area. That's a compelling advantage we have developed by building partnerships with Tourism Western Australia and our Regional Tourism Organisation Destination Perth. They help us market Armadale as a destination of choice and also help businesses to develop tourism product, like B & Bs and the wonderful cideries we have popping up. In changing the perception of the old Armadale, we want to concentrate on good news stories and tourism is a great avenue for that."
Zelones: "As a local government, we've taken on and fully support the state-wide policy on issues like climate change. The water table is dropping, so irrigation for our homes and recreation areas could be an issue. We're in a dry area, some distance from the coast, so we helped facilitate the development of a wet recreation facility at Champion Lakes and a redevelopment aquatic and fitness facility to encourage residents to stay and enjoy our recreational activities.
"We take our environmental responsibilities seriously and are signatories to the single use plastic ban and the overall reduction of plastics entering the environment.  We have an established Urban Forest Strategy aimed at retaining and growing our tree canopy to address the heat island effect, but also ensuring that greener look we've been known for is retained. It is a unique feature for the City of Armadale. My role at the City has been very rewarding. Even though I will no longer be Mayor, I love it here and I'll be staying active in my community for many years to come."
Passing the torch… the City is in good hands.
In late October 2019, the City of Armadale welcomed Councillor Ruth Butterfield to her role as the new Mayor. During a speech Butterfield shared, "I would like to thank Henry for his dedication and service to the community spanning over 28 years, eight of which he served as Mayor. I would also like to thank the outgoing Councillors for their years of public service and acknowledge the invaluable contribution they made whilst representing the community. Finally, a warm welcome to the newly elected members, I look forward to working closely with a passionate, dedicated and determined team of Councillors and Administration. Together we will continue to progress the strategic direction of the City, whilst being agile and proactively seeking opportunities to improve the City of Armadale."
AT A GLANCE
Armadale, Western Australia
What: Fast growing city; population approx. 91,700
Where: Suburb of Perth, WA
Website: www.armadale.wa.gov.au