Armitage Group Ltd
Intelligent Transport Solutions
Business View Oceania interviews David Griffiths and Zachary Lawrence, senior representatives of Armitage Group Ltd, for our focus on Facilities Management in the Oceania region.
Armitage Group Ltd (Armitage Group) have been securing intelligent transport solutions for their clients in the transport industry since 1994. Over the last quarter-century, Armitage Group has evolved from providing infrastructure for commercial communications and CCTV systems to a fully integrated security service, which stretches across government and commercial sectors. Armitage Group now works with government level organisations, construction companies, civil contractors, road authorities, airports, and traffic management companies.
Armitage Group provides monitoring, protection, and detection services, LED signage solutions, and traffic management products for tunnels, intersections, highways, airports, and railways in pedestrian, urban, and industrial transport sectors. Zachary Lawrence, Managing Director, and David Griffiths, Commercial Manager, share their insight into the company's operation, vision, and future goals. Lawrence introduces the company as one that has grown vastly alongside the transport industry. "We integrate systems for our clients across the entire transport industry, primarily for road systems. Our ability to integrate equipment in the field is a huge strength for us. Though the technology and transport spheres have both changed significantly since our founding and a lot of our work now surrounds code and connection across devices, the base principles of choosing good, solid equipment and making sure all requirements are met to help systems work together are still very much a foundation of our company."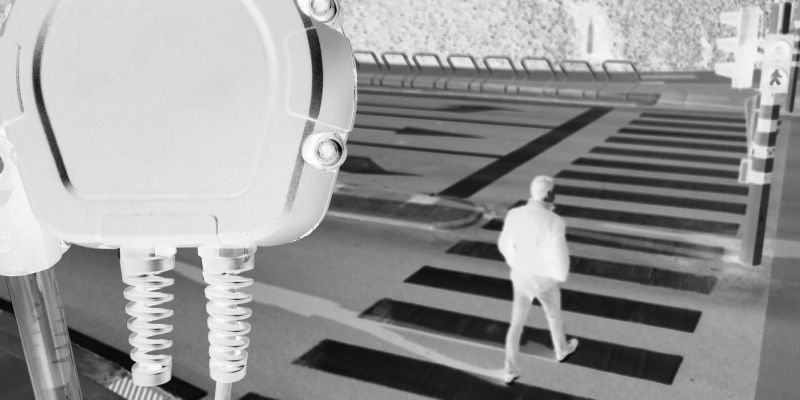 A team of 70 experienced individuals, Armitage Group is currently headquartered in Auckland, New Zealand, with additional offices in Wellington and Hamilton. Having been based in multiple locations across New Zealand over the years, they have a deep understanding of transport intelligence requirements in the region. Lawrence shares that the company still retains many of its original team members. "Many of the original founding team are still with us today, and most of our core team has been in place for over a decade." The company fosters core values surrounding collaboration, reassurance, and quality.
Armitage Group's working portfolio holds a number of impressive projects. Of particular note is their contract through the Auckland Motorway Alliance, which began in 2008 and involved maintenance of tunnels and motorways across Auckland. It was the largest national maintenance contract in New Zealand at the time. The Auckland Motorway Alliance offered Armitage group the opportunity to work alongside multiple high-profile partners, including the New Zealand Transport Agency, Fulton Hogan, Beca, WSP, and smaller consultancies such as Resolve Group. Armitage Group was contracted to look after electronic systems on Auckland's motorways and tunnels for almost 12 years.
Armitage Group is currently celebrating another huge contract confirmation, Lawrence shares. "We have just won the National IPS Maintenance contract to provide intelligent transport system maintenance for the New Zealand Transport Agency. We really celebrated this one. There are key contractors in any industry that you focus on, not just because of the direct work and income that you gain, but also the influence of that client and the benefits of being seen as a service solution provider for them. That influence leads to other contracts."
Environmental sustainability is a key priority for the team at Armitage Group. Following the lead of the New Zealand government's Green Party, the company has maintained a keen focus on being as environmentally friendly as possible throughout their operations, all the way from design to disposal. Griffiths shares, "We are very conscientious about our environmental footprint. We've completed our ISO 14,001 for environment management systems, which is a certification we hold very proudly alongside our quality management and health and safety ISOs."
Another key government initiative Armitage Group is proud to be a part of is New Zealand's Road to Zero campaign, which aims to eliminate all road deaths by 2030. Armitage Group spears their approach with their Intersection Speed Zone technology, in which an integrated solution is placed in the lead up to road junctions to control the speed of oncoming drivers. The system tracks slow traffic as it turns onto the carriageway and reduces the mandated speed zone for approaching drivers to a level that matches the slower vehicle speed. Armitage Group has taken on 20 sites across the country to implement this technology.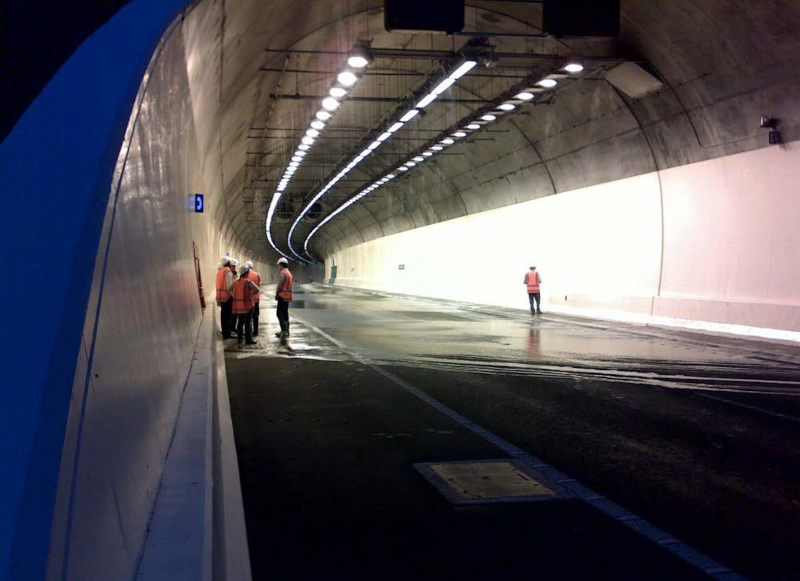 Griffiths mentions that Armitage Group is currently designing a similar technology for rural areas of North Island, to protect the local Maori people. "This technology is being designed to protect small villages made up of Maori families working, living, socialising, and looking after their Elders. As they travel, these people are driving out onto roads where logging trucks are travelling at up to 100 kilometres an hour. The Elder generation are struggling somewhat to acknowledge the speed of these oncoming vehicles, and there have been a number of accidents. They have asked us to put together a design that will reduce the speed on a temporary basis, so that vehicles can pull out onto the carriageway safely."
Armitage Group was considered an essential service during height of the COVID-19 pandemic. Senior representatives share that company operations changed significantly to cater to government restrictions, and to support clients and staff. Systems were put in place that allowed staff to work from home. The shift to remote work was largely successful, but did pose some challenges surrounding communication and the preservation of company culture. High-profile clients such as the Auckland International Airport suffered large drops in demand and revenue, which in turn affected Armitage Group's level of demand. Since lockdown, the company has been able to renew many of these contracts and is slowly beginning to return staff to physical sites.
Over the next five years, Armitage group aims to fuel contract expansion into previously unexplored areas of intelligent technology solutions, and extend their range to service neighbouring regions. Another important industry development Armitage Group hopes to foster is an increase in staff representation, Lawrence explains. "Far too often, particularly in technology, the product or service is looked at as a primary, and the people are very much a secondary. Looking forward, we aim to further emphasise the specific qualities we bring to the marketplace directly from our people. I also think we need to see some more inclusion and representation of diverse cultures, religions and genders within the technology industry as a whole."
Armitage Group works diligently to provide intelligent transport solutions to a variety of clients across New Zealand's transport industry. They will continue to communicate closely with key stakeholders to ensure the safety, quality, and efficiency of their products and solutions as the industry progresses, and look forward to maintaining their positive reputation in the future.
AT A GLANCE
Armitage Group Ltd
What: Provider of transport safety and security services throughout Australia and New Zealand
Where: Armitage Group Ltd is headquartered in Auckland, New Zealand.
Website: https://armitagegroup.com.au/