Australasian Timber Flooring Association
Industry Focussed and Member-driven
Business View Oceania interviews Randy Flierman, CEO at the Australasian Timber Flooring Association for our focus on Manufacturing
The Australasian Timber Flooring Association (ATFA) provides a universal voice for all organisations associated with the timber flooring industry in Australia and New Zealand. Formed in 2005 to improve and enforce industry standards as a response to overwhelming concerns surrounding widespread unregulated, low-quality workmanship in the industry, ATFA has since evolved to further support its members in the development and delivery of important education and training initiatives, provision of industry-related resources, and representation to government.
CEO of the Australasian Timber Flooring Association, Randy Flierman is passionate about the organisation's role in supporting and developing the industry. "Our purpose in coming together was to respond to concerns about the nature of the industry and how it was conducted, which lacked professionalism at the time. When we gauged the level of severity through Government compliance faults, timber flooring was second only to leaking shower bases. Timber flooring is now not even in the top ten, so since our introduction to the industry, the level of workmanship has improved greatly."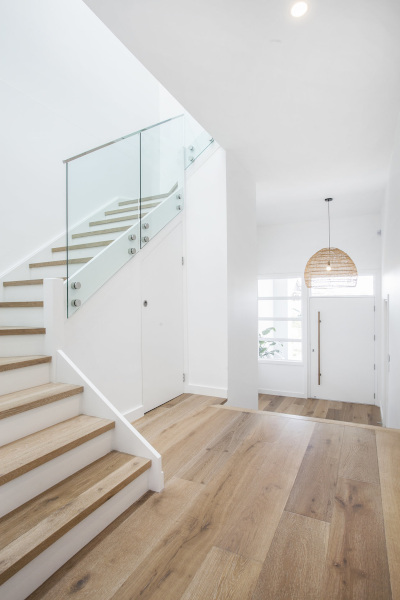 The Australasian Timber Flooring Association has a small number of full-time staff made up of senior representatives and a technical manager, membership manager, and communications coordinator. Together the team supports 900+ member businesses including contractors, manufacturers, suppliers and retailers, which equates to over 6,400 separate enterprises Australasia-wide. Membership is split across eight purchase tiers, ranging in price from $415.00 per annum for Contractor Member to $11,000.00 per annum for Platinum Industry Partner. Benefits for members are continuing to be developed over time, Flierman explains. "We are always doing a lot of planning and strategising as far as our organisation and the industry is concerned. We are currently reviewing our communications and membership operations to see how we can improve them, and that will continue on until we are confident we have achieved all that we need to."
Benefits of membership with ATFA increase with each tier. They include the ATFA Membership Kit, which provides over 90 information sheets, technical publications and industry standards information, a member certificate, ATFA stickers, website membership and e-bulletin access, and the membership magazine. Other benefits include Industry Standards manuals and eBooks, electronic member cards loaded with onsite accessible information, use of the ATFA logo on company literature and promotional materials, Find a Member listings on the ATFA and Floorchoices websites, Pro-forma documents, weekly electronic industry updates, access to member-exclusive events, social media, training and accreditation, industry insurance, fuel cards, partner benefits including Caltex and Medibank, legal and industrial relations support, hotline technical assistance, consumer brochures, publication downloads, discounts for ATFA training, workshops, events, social days, trade night exhibitions and inspections, market data, annual report status recognition, Contractor and Industry Partner certificates, display plaques, and promotional videos. These benefits generate direct and potential business, increased market exposure, company recognition and skills development, and provide informational updates that help members remain aware of and meet compliance requirements. Every member of the Australasian Timber Flooring Association is benefited with a common voice to government, regulators and the community.
Supporting so many members in such a specific industry presents a variety of challenges for the Australasian Timber Flooring Association. Lack of national licensing schemes for timber flooring organisations, ever-changing regulations, and liaising with multiple jurisdictions and their industry interpretations across Australia and New Zealand are continuous challenges for the association. Innovations in member assistance, product and process knowledge distributions and member education and training programs have been implemented to combat these.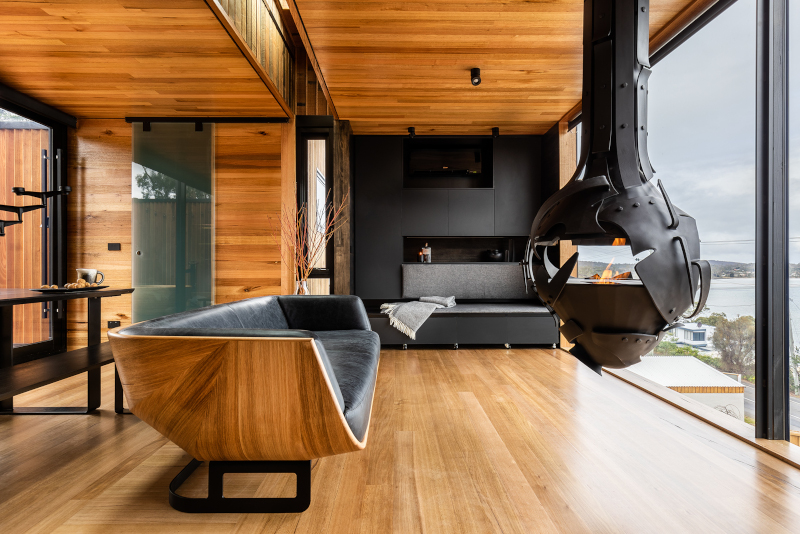 Another significant challenge for the Australasian Timber Flooring Association has been the COVID-19 pandemic. In a story similar to those reported by many others around the world, the timber flooring industry has experienced difficulties acquiring and maintaining supply lines, attending and supplying training events, and implementing working procedures that match pandemic restrictions. For ATFA, the provision of education and training initiatives to members has been particularly difficult. Formal conferences, workshops and training events have until recently been conducted face-to-face; given that the development of COVID-19 has made that effectively impossible, the association has had to transfer activities online. Social events and contests have also been shifted to an online setting. Similarly, ATFA works quickly to keep members informed of ongoing restrictions in all jurisdictions.
The Australasian Timber Flooring Association provides an inspection service for its members across Australia and New Zealand. With an inspections team of 20 carrying out upwards of 600 inspections per year, ATFA supports members by making sure workmanship, safety, product specifications and regulations are met if a client has an issue on site with their installed timber flooring. Approximately 55% of inspections carried out by ATFA are insurance related. Inspectors on site generate a draft report, which is then examined by reviewing staff at the association and forwarded to the appropriate sources.
Community outreach through partnership with the Solider On organisation is something the Australasian Timber Flooring Association is incredibly proud of. ATFA works with Soldier On to help place returned service people and family members back into the industry and civilian life. A mutually beneficial partnership, ATFA's involvement with Soldier On also helps to address industry concerns surrounding labour and skills shortages.
Flierman shares that the Australasian Timber Flooring Association has multiple projects planned and future goals in place to continue developing the organisation for its members. "We focus on continuous improvement. There is a fair amount of expansion planned for the future; we have already expanded into New Zealand, and we are now looking to expand further into the Asia Pacific region with Southeast Asia as a starting point. We are looking to do more in terms of assessment of industry products with our product compliance programme, which has manufacturers assessed in terms of product quality. We are also hoping to get retailers more involved within the association and look closely at how we can provide more assistance to them directly, so that we have equal systems and benefits in place for all of our members. That is very important to us."
The Australasian Timber Flooring Association is proud to represent its members in the timber flooring industry and will continue to work non-stop to provide member businesses with the opportunity to become more professional, publicised, and profitable.
AT A GLANCE
Australasian Timber Flooring Association
What: Association that supports companies affiliated with all areas of the Timber Flooring industry throughout Australasia.
Where: The Australasian Timber Flooring Association currently operates across Australia and New Zealand.
Website: https://www.atfa.com.au/  and http://www.floorchoices.com.au/