Australian Electric Vehicle Association (AEVA)
Electrifying Australia's Mobility Network
Business View Oceania interviews Chris Jones, President of AEVA, for our Technology View.
Founded in 1973, the Australian Electric Vehicle Association (AEVA) is Australia's peak body not-for-profit organisation for the electric vehicle sector, serving as a connection between all who hold a common interest in the industry. AEVA seeks to provide a platform on which social and technical communication, education and awareness, and research and development streams may come together to further the advancement of electric vehicles in Australia. AEVA's primary benefits to members include information and resource distribution, networking opportunities, public education, peak organisation representation, promotion of national consistency, formal submissions to government on members' behalf, and the provision of a forum dedicated to communication across the electric vehicle (EV) field.
President Chris Jones introduces AEVA as a volunteer-run organisation with over 1000 financial members (general, concession, and business tiers) and a wider network of 5000+ nationwide. "We are the longest running electric vehicle society in the world, and our mission has always been to electrify mobility. Our industry is about more than just personal transport or electric cars. It's about moving people short and long distances, providing them access to services, and connecting global networks via aeroplanes, boats, scooters… Everything that can be moved, can be moved with electricity. Our mission is to do whatever necessary to facilitate the rapid transition of Australia's mobility network into fully electrified operation." The association has been involved in a number of key industry evolutions and events, including their leading role in the establishment of national EV modification regulations.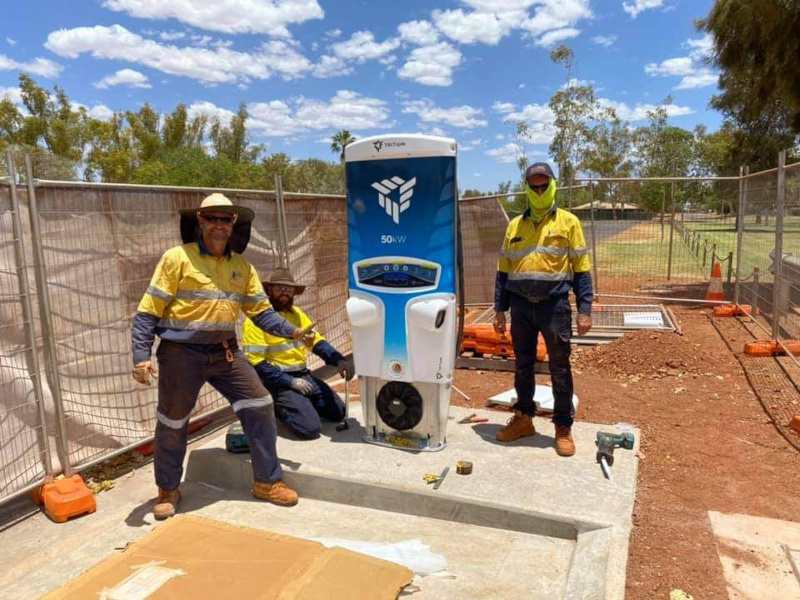 AEVA is a federation of state and territory-specific branches that are supervised by a national head, which takes point to comment on major issues such as emissions standards development, taxation arrangements, and industry-wide technological innovation. Branches are based in: Canberra (ACT), Sydney (NSW), Alice Springs and Darwin (NT), Brisbane (QLD), Adelaide (SA), Hobart (TAS), Melbourne and Geelong (VIC), and Perth (WA). Meetings are held regularly by state and territory branches to connect and inform members; however, non-members are always welcome and encouraged to attend.
This model is effective in supporting the EV community, but does not come without challenges, Mr. Jones shares. "We are essentially a bunch of enthusiasts working to manage the Australian end of a global megatrend. Most of the real action and collaboration happens in our state and territory offices, and when you think of the scale that our network of relatively small branch teams works on, it's easy to see where difficulties arise. The immensity of this global shift is amazing and definitely needs to happen in order for our global society to evolve and thrive, but it is sometimes easy to forget that we are volunteers out here working to field media inquiries, inform our members, make submissions to government, etc, all while working day jobs."
AEVA communicates with members via their website membership portal, social media, educational YouTube channel, EV newsletter, and in person events, conferences, trade shows, and exhibitions. The association would traditionally host its AEVA Conference and EV Expo multi-day event annually at varying locations around the country, but has been unable to do so for the past two years as a result of the COVID-19 pandemic. The next annual AEVA Conference and EV Expo is set to run in April of this year, in Canberra. AEVA expects a huge turnout thanks to high-level sponsorships, keynote speakers, and an increased interest in EVs within the general Australian population.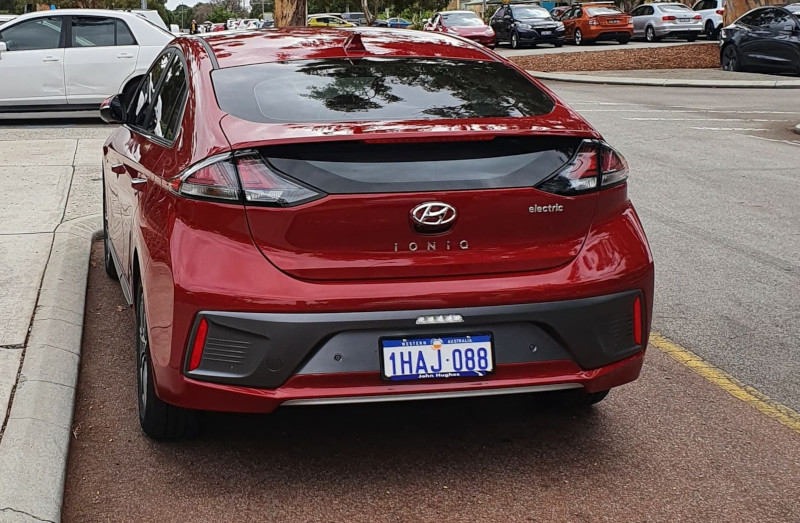 In collaboration with its members, AEVA has taken a pledge to retire all internal combustion engine (ICE) vehicles under the association's control by 2030. The organisation encourages members and non-members alike to sign the pledge, taking a proactive stance in their role in order to bring Australia up to benchmark standards set by world leaders in transport system electrification, such as Denmark, Slovenia, Sweden, and the United Kingdom. The 2030 EV Vision Pledge is one of a number of steps AEVA has taken to support Australia's sustainable future, but EVs aren't a singular answer, Mr. Jones says. "There is a misconception, I think, that many people think they can absolve all of their environmental responsibilities by driving an EV, but these vehicles still take resources from the ground, and they still require energy to run. They aren't the end solution many make them out to be, but they are certainly better than the alternative, and their uptake is something that will hopefully be accessible to and used by everybody in the next decade or so." In addition to member collaboration, AEVA works with a number of industry partners towards the common goal of switching Australia's mobility systems to an electrified model. These partners include Sustainable Energy Now (Western Australia), Solar Citizens, and Renew (formerly the Alternative Technology Association).
Moving forward, AEVA has plans to adopt a limited liability structure, to further facilitate the association's ability to provide for the EV sector as it inevitably experiences massive growth. As uptake of EV technology becomes commonplace, Mr. Jones predicts AEVA will shift from a focus on promotion and education to providing resources, showcasing technological innovation, supporting research and development, and potentially servicing consumers with products that are complimentary to the EV market. AEVA also recognises that EVs are not only passenger vehicles; the technology has huge potential for exponential growth in the agriculture, mining, construction, and tourism sectors.
Mr. Jones concludes, "New innovative technologies are held to an extremely high standard. Our Australian community is more motivated than ever to find more efficient and effective ways of caring for our environment. But it's not just electric cars that we need to develop. We need to shift our focus to designing our cities, our infrastructure, our supply chain, etc, to be greener. And we need to change the way we operate, so we aren't so hopelessly reliant on owning a private vehicle to get around. We need a whole system transformation. With that being said, we certainly believe the electrification of our mobility system is the place to start. And that's why we do what we do."
AT A GLANCE
Australian Electric Vehicle Association (AEVA)
What: Peak body organisation providing a common voice for Australia's electric vehicle industry
Where: AEVA has state-and-territory-specific branches across Australia, listed on their website
Website: https://www.aeva.asn.au/