Azwood Energy
The sustainable alternative
Business View Oceania interviews representatives of Azwood Energy for our focus on the Alternative Energy Sector in Australia and New Zealand
With 40 years of resourcefulness and innovation in the energy sector, Azwood Energy remains focussed on helping New Zealand transition to a lower carbon future by supplying cost-comparative carbon neutral wood fuel as an alternative to fossil fuels. Azwood Energy sets the industry standard for wood energy as the only supplier producing the entire range of specified wood fuels, primarily biomass hog fuel, wood energy chip and wood pellet fuel (industry and retail). Fully accredited and endorsed by the Bioenergy Association of NZ, Azwood ships carbon neutral, sustainable products throughout New Zealand, Australia and South East Asia.
Being resourceful is woven into the very core of this family-grown, 100% New Zealand-owned business. The company is passionate about "making the most of what we have been given." It's the reason they clean-up forestry sites to reduce erosion and use the residue to replace coal in huge boiler systems; the reason they produce wood chip from logs to help reduce emissions in communities; the reason they pay for premium virgin sawdust to process and press into pellets, when the sawdust used to go to landfill.
Jonathan McKeown, Business Development Manager for Azwood Energy, reports, "In our organisation, we're always making decisions around suppliers and clients, even down to the machinery that we deal with. It's all focussed back to why we're in business, our belief in making the most of what we've been given. The organisation started over 40 years ago when the founder started being resourceful by backloading coal. The coal operation was a part of landscaping products that were being shipped down to the west coast of New Zealand. So he was moving something both ways and that's how he got into coal distribution throughout most of the south island."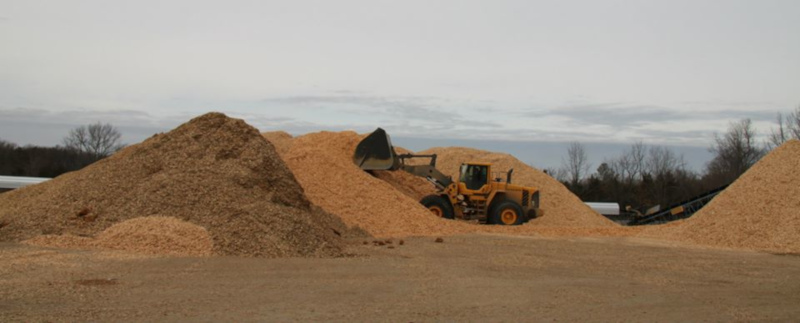 Back then, in the late '70s there wasn't a focus on the rigours of coal use like there is today. But as the market began to shift and the climate and renewable energy came into focus, the company founder decided to move out of coal and into renewable energy for the future in the form of biomass wood energy. Today, the Azwood Energy territory is New Zealand wide and into Australia and some parts of southeast Asia and they are the only manufacturers of all the major specifications of wood fuel products. There are 35 employees and four facilities throughout the south islands, as well as distribution partnerships throughout the country.
Ben Crawford, Azwood's Supply Chain & Quality Manager, notes, "We aren't the only people who do wood fuels, and not the only people who do wood pellets and landscaping materials. But we are the only people who do all. We're able to take every single piece of wood residue waste from all those processes and industries and use it in this circular economy. That's our strength – we're able to take ALL those wastes, not just a bit here and there, and reuse them as something of value."
Azwood supplies large retail outlets with pellet fuel which is also sold through distribution networks direct to domestic customers for home heating. Larger fuels go to a variety of commercial operations for boilers for both process heat and space heat. The company also does wholesale manufacturing – supplying manufactured large-scale bulk landscaping materials and growing media to horticultural businesses, growers, vineyards, as well as domestic and commercial landscapers and retailers. It's all part of a unique circular economy created by Azwood Energy for its partners and clients. Take, for example, slash-based product residue left behind from forestry. During that process, Azwood provides a cleanup service for the forestry company, reducing the amount of waste on their site. Helping to remove fuel for forest fires and prevent erosion during extreme weather events and basically helping the replanting process. That product is then manufactured into a renewable, low-emission energy source which can be used to displace fossil fuels in large energy systems; reducing the carbon footprint for organisations and lowering overall emissions of carbon and particulates to improve the local community's air quality.
The 100 percent wood ash from the burning of that energy (which contains great trace elements and nutrients) is mixed with other forestry residues like barks and composted plant matter and used to blend a growing medium that can be reapplied to enrich the soil, improving productivity for horticulturalists, agriculture and helping the nation produce food and other resources. It's a full circular economy using residues. Azwood only deals with high-rotation renewable and sustainable forests – all FSC (Forestry Stewardship Council) approved. Making sure relationships are only in place with foresters who are making a renewable resource.
An advantage for Azwood of producing the entire range of wood fuels is that some – namely wood pellet fuel – can be burned quite well in current coal systems. The infeed systems and the boiler itself will burn pellet fuel in a similar manner to the way it burns coal, and it travels through those same energy systems. In comparison to an entirely new system it is a very cost effective means of converting to a renewable low emissions fuel. "On the other hand," says McKeown, "if a client wants to go to a fuel like hogs fuel, which is cost comparative to coal, they do need to make a capital investment. Recently, the New Zealand government has announced funding of $200 million to help transition large energy users away from the use of fossil fuels. So there will be incentives in place at a central government level but we've noticed that the consumer, our clients and the industry within NZ itself is actually very proactive at looking at means to reduce their carbon footprint. Being a small country, we're often the test pot for a lot of initiatives like carbon reduction because we're agile as a country and we can move quite quickly. The industry as a whole has moved rapidly, especially in the last year, to the point where our largest and most iconic brands and primary producers are highly engaged in transitioning away from fossil fuels."
According to the Bioenergy Association of New Zealand, "In the wood fuel supply sector Azwood Energy are now the national leader… in terms of range of product and extent of business." As McKeown notes, "The Bioenergy Association is an important part of the industry. Their affiliation with Azwood goes back a number of years and we continue to help set the standards within New Zealand and push them forward."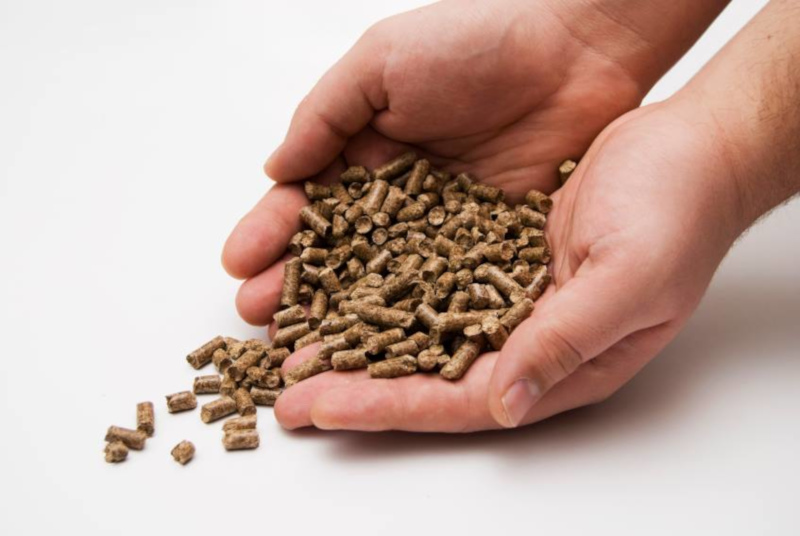 Most Azwood employees have long tenure with the company. Up to 40 years. And an incredible depth of knowledge has grown with them. When needed, knowledge is also brought in from other high performing businesses in New Zealand. "We foster innovation in our employees," says Crawford. "We have dedicated space and times for staff to innovate and experiment within the framework of our quality systems. And we actively encourage not just the successes but the failures. We learn from all of it. And it gives the staff the freedom to engineer solutions, come up with improvements, and use their knowledge to make life easier or their job more rewarding. It's been really great as far as our success. We have a lot of new things coming, but this industry is competitive so we like to keep that up our sleeve. But it's going to be a really exciting next few years with lots of plans for innovative progress in the business. Just watch this space it's going to be amazing."
McKeown adds, "Speaking to the industry in general, there are two or three landmarked energy projects unfolding across the country and Azwood Energy is a part of that journey. No matter what our role is we are aligned to promoting successful wood energy projects throughout New Zealand. That's our main goal. That knowledge and talent we have, we do share with our clients and prospective clients, as well as others in the industry, the Bioenergy Association and our central and local governments. Azwood Energy would like to thank all our industry partners, clients and customers for more than 40 years of relationship building and trust. They are all a meaningful part of our low-emission, sustainable circular economy and help us to live "our why."
The future of Azwood Energy revolves around the pursuit of a higher quality standard in the industry and being the market leader in that space. As Crawford attests, "While we are in this renewable green energy space, the team are also very pragmatic about the overall needs of the clients we service. We are very well aligned and adhering to the fact that this has to stack up commercially for our clients and we are a vital partner on that journey with them. We don't bang the drum lightly, we are very aware that for our country to have a successful foothold in a low emissions future we need to protect our cost of production and make it stack up commercially for everyone involved."
AT A GLANCE
Azwood Energy New Zealand
What: Leading supplier of wood fuel as an alternative to fossil fuels
Where: Based in Nelson, New Zealand
Website: www.azwood.co.nz