Back In Motion
Helping You Achieve Optimal Lifelong Health
Business View Oceania interviews Jason Smith, Founder of Back In Motion, for our focus on Health and Hospitals.
Launched in 1999, Back In Motion began in Founder Jason T. Smith's home, as a prototype for what would become one of Australia and New Zealand's most comprehensive networks of physiotherapy practices. Over the last 22 years, Back In Motion has evolved into a franchise Allied Health group with more than 100 locations throughout the two countries- a network committed to providing a range of healthcare services that focus on optimal lifelong health for clients from all walks of life. With a focus on physiotherapy supported by services such as podiatry, pilates, exercise physiology, nutrition, and more, the company takes a holistic, integrated attitude to patient care.
Back In Motion treats clients through their proprietary clinical approach, Results4Life. A unique and forward-thinking philosophy that focuses on sustainable, lasting results, Results4Life guides clients on a journey towards optimal health, rather than simply providing a 'quick fix' to a current symptomatic problem. Results4Life has five key traits: one continuous, tapering relationship; continued rehabilitation after symptoms resolve; long-term, sustainable outcomes due to comprehensive management; high mutual commitment and satisfaction; and ultimately lower accumulated cost of time and money. Back In Motion healthcare professionals tailor this philosophy to each client to define a path to recovery and beyond; managing current symptoms, lowering the risk of recurring symptoms, identifying underlying causes and conditions, and creating a lifestyle plan that lasts.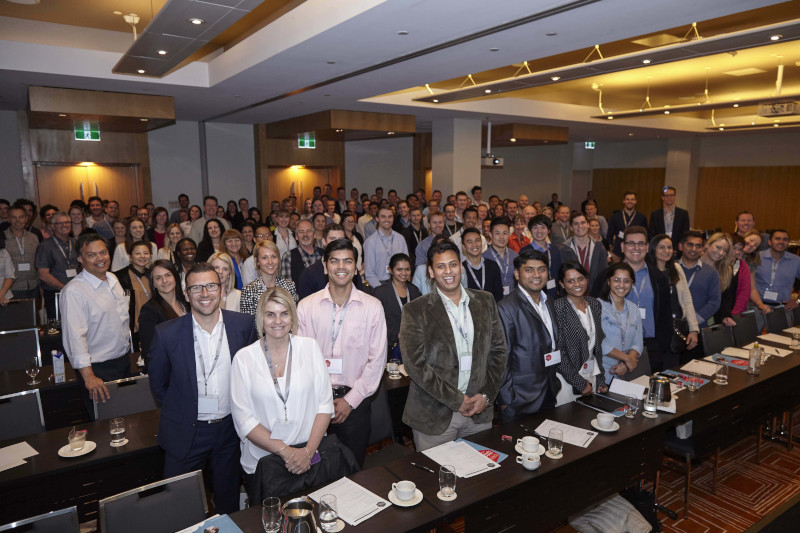 Back In Motion provides a comprehensive suite of physiotherapy related healthcare services. These include but are not limited to traditional physiotherapy, pre and postnatal physiotherapy, pelvic floor and continence physiotherapy, aged care physiotherapy, remedial massage, clinical exercise, pilates, podiatry, chiropractic, myotherapy, group fitness classes, rehabilitation, running assessments, shockwave therapy, and the GLA:D (Good Life with Arthritis: Denmark) Australia program. Therapists offer telehealth consultations where appropriate. Back In Motion makes their health hub available to the public via their website, with informative articles on common injuries, symptoms, and conditions such as plantar fasciitis, neck and shoulder pain, and herniated disc.
Founder Jason T. Smith is proud of Back In Motion's steady growth over the last two decades. "We began as a physiotherapy group that was centred around long term health, rather than short term fixes. Our care looks at every part of a client's needs and creates a customised plan according to them, rather than treating symptoms only. Over the last few years, we have been able to extend our reach into other areas of health, which in turn positively impacts our clients' lives and lifestyles. We now consider ourselves a broad Allied Health group and hope to expand even further into other areas such as psychology or occupational therapy in the near future, but physiotherapy related services remain our area of specialty." Back In Motion has 140 locations throughout Australia and New Zealand; in New Zealand, the company operates under the name Motion Health.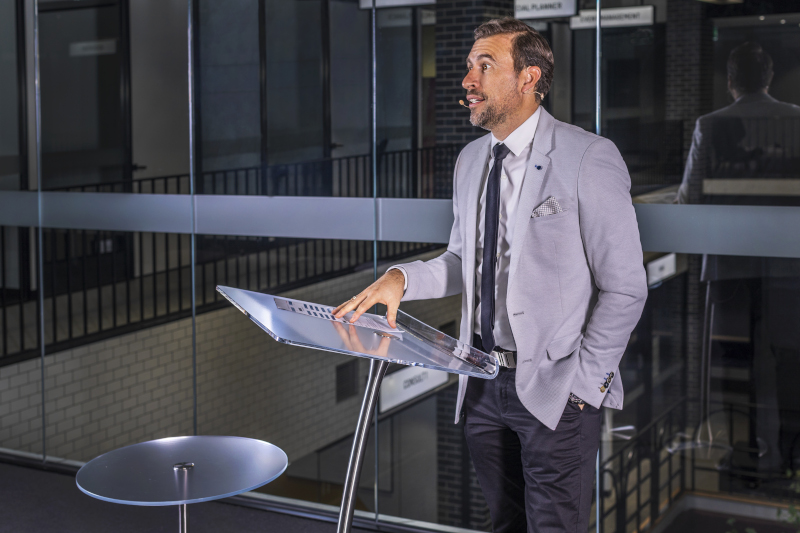 Educating patients and the healthcare community on the benefits of a holistic approach to lifelong health has been a challenge, Mr. Smith explains. "Culturally, particularly in Australia, we tend to think of physio as a quick fix. Traditional approaches to healthcare are based on treating symptoms, but the reality is once a patient is symptomatic, the issue is much harder to manage. What we want to see is less patients waiting until they're really in trouble to seek out care. We are advocating for better lifestyles that help our patients live better for longer. And I think in Australia, we have an enormous opportunity to do that well, because we don't have anywhere near the economic or societal pressures that many countries around the world have. It's a big education campaign ahead, but an important opportunity to help people to find that right balance in life and think of their health as a high priority."
Back In Motion presents their values via the acronym E.L.L.I.S; Excellence, Leadership, Loyalty, Integrity, and Significance. Significance is considered the most important value for day-to-day interactions, Mr. Smith says, because it creates a foundation that encourages practitioners and supporting staff to make an enduring positive impact on patients' lives. He continues, "Back In Motion also believes very strongly in bringing that significance into the lives of the less fortunate. We have spent the better part of a decade investing our time and resources into regional and remote Indigenous communities throughout Australia and have been involved in healthcare mission projects across Thailand, Vietnam, Cambodia, and Burma. We work with schools and sporting clubs to educate students, teachers, and parents on the importance of maintaining physical health. We also sponsor awards for physiotherapy students at some of Australia's top universities for achievement and leadership".
Back In Motion is part of the Healthia network. Mr Smith concludes by sharing his company's gratitude. "Healthia believes that better health leads to better quality of life. They share our values very closely and are equally trying to make a difference in the world. We are grateful for our partnership with them; through a coordinated strategy, we can all be much more effective. I would also like to thank our suppliers, our principal physiotherapists, and our wider team of 700 staff. In every single practice, we have a senior physiotherapist that has invested time, talent, and money into really making that practice a strong community contributor. We have had some suppliers who have been with us for 20 years, some only 20 months, but the ones who are aligned with us ethically and in the values of our health agenda are of huge importance in the way we deliver outcomes to our patients. Of course, the team around us, everyone from marketing and finance operators through to receptionists, are the secret sauce. They love what they do, and love who they do it with. They are the heroes of our story. So, my thanks goes out to them." Moving forward, Back In Motion plans to further increase their foothold in Australia and New Zealand, and add more Allied Health services to their repertoire.
AT A GLANCE
Back In Motion
What: Multidisciplinary Allied Health network focussing on holistic care for optimal lifelong health
Where: Back In Motion has 140 provider locations throughout Australia and New Zealand
Website: https://www.backinmotion.com.au/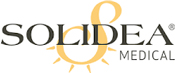 Solidea Australia – www.solidea.com.au
Solidea is proudly manufactured in Italy, since 1976. State-of-the-art manufacturing facilities and investment in cutting edge technology have allowed Solidea to become a leading provider of medical compression garments worldwide. As a practicing physiotherapist, I am proud to partner with Back in Motion to help achieve lifelong physical health and quality of life for our customers.