Be Floored
Quality Timber
Business View Oceania interviews Mark Sultana, Director at Be Floored, for our Manufacturing View.
The team at Be Floored have provided clients across the Australian construction industry with top quality timber products for over two decades. Since their founding in 2000, Be Floored have evolved with the market and are now leaders in their field, offering comprehensive timber solutions that are long lasting, cost effective, and supported by environmental best practices.
From initial advice and design assistance through to continued maintenance and care, Be Floored offers a range of world class timber products and services that are integrated into commercial and residential areas by highly skilled technicians. The company has extensive experience in timber installation for floors, walls, ceilings, and staircases. Be Floored also provides sanding and leveling, washing and buffing, staining, and finishing services to produce and maintain products of the highest quality. Maintenance of timber products, particularly flooring, is recommended by Be Floored to prolong the life of their products, maintain optimal function, and preserve aesthetics. Maintenance products for home use are available for direct purchase and include floor cleaners and refresher sprays, soaps, oils, maintenance gels, polish removers, wax, wax cleaners, and cleaning equipment.
Director at Be Floored, Mark Sultana highlights the company's mission, operations, current ventures, and vision for the future. "We came into the market to provide a solution that was more sustainable, proactive, and all-encompassing than what was available in Melbourne at the time. We approach everything from a research and education standpoint. Every product we produce and service we provide is backed by our extensive knowledge and experience. We are very much involved in the education of our staff, customers and business partners; we keep up with the latest in industry technology, installation techniques, and innovations for things like acoustics and architecture." Mr. Sultana explains that their client base is mostly commercial, with around 30% in the residential space. "We work in an end-to-end fashion for clients from small residential jobs to large-scale commercial projects. No matter the sized of our customer or their job requirements, we support from design through to completion and the maintenance that comes afterwards."
A team of 15 supported by approximately 20 contractors, Be Floored staff utilise a full showroom factory, warehouse, and office space located in Melbourne, Australia. With full-time, in-house teams for estimating, accounts, sales, operations, and supply procurement, the team is more than capable of meeting the needs of their clients and maintain a flexible outlook for additional support. Mr Sultana continues, "We also bring in local companies as our supply chain, supporting our community and taking advantage of their experience. We have great confidence in our relationships and that confidence goes forward into the marketplace for our clients; they know we are good at what we do and that our products are of the highest quality."
Mr. Sultana himself has over 35 years of experience in the timber industry, having grown up working in the family timber and hardware business. The experience of this leadership is part of what makes Be Floored unique. "I spent some time in America with their National Wood Flooring Association. I was able to bring back their installation and finishing techniques and teach them to my team, so that we could integrate them into our own working style for an even better solution. The Australasian Timber Flooring Association has also been integral to improving the Australian market; I have worked closely with them to continue developing the use of engineered timber flooring for homes and commercial buildings across the country." Another area of differentiation is the company's all-encompassing approach to customer care. Be Floored takes on each project from start to finish, meaning that clients avoid having to juggle multiple service providers.
Being a highly qualified business with an extensive portfolio and a plethora of positive reviews, Be Floored markets largely through customer referencing and word of mouth. The team works hard to continue developing their skills alongside changes in the market, Mr. Sultana shares. "It's all about understanding the current trends and seeing where the industry is likely to go in the future. We maintain a very proactive approach as a team to continuously upskill and educate ourselves as well as our customers and those in our supply chain. I'm fairly hands-on myself, but its how the whole group works together that makes the difference."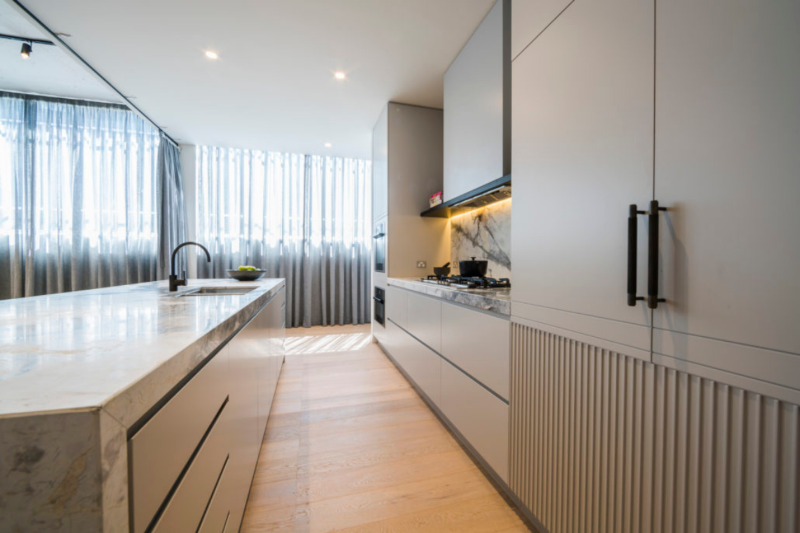 Sustainability is paramount at Be Floored. Maintenance products sold and used by the team are all either PEFC or FSC certified, and the company takes their chain of custody certification very seriously. In addition to ensuring all products come from a sustainable, accredited source, Be Floored takes part in environmentally friendly initiatives such as timber recycling and regeneration. The utilisation of recycled hardwoods is a huge part of Be Floored's active approach to sustainability. To see examples of large-scale success in the use of recycled hardwoods, Mr Sultana would like to direct readers to a sustainable build project unique to the Melbourne market, Nightingale Housing. The Nightingale project is run by a not-for-profit organisation that provides affordable, socially conscious, and environmentally sustainable apartment buildings. With multiple nationally recognised awards for sustainability and housing categories, Nightingale is leading the way for Melbourne in terms of sustainable, community-based, low-cost residential builds. More information can be found on their website, www.nightingalehousing.org.
In the future, Be Floored aims to expand their capability to source and process recycled hardwoods, and continue moving towards carbon neutrality. Mr. Sultana shares, "Our industry has come a long way in recent years in terms of sustainability and its level of priority in company operations. I would personally like to see a lot more Australian species being used for sustainable wood products, because it will ultimately lead to more plantations and better protection for those species in natural environments. The use of recycled hardwoods is something that really needs to become more common for every business in the market; they have been a largely untapped resource in the past, and we are just now seeing a real push for their use in a number of different spaces. So that's a real positive. We've been doing it for a while ourselves, so it's easy for us to see their ongoing potential as an industry resource."
Be Floored would like to conclude with their thanks to suppliers and business partners that have been a major part of their success to date. They include BORAL, Icon Construction, Royal Oak Floors, Aus Select Timbers, Grand Oak Flooring, Damtec Acoustic Solutions, BONA, and LOBA finishes. Thanks to the support of these vital business relationships, Be Floored will continue to provide the Australian construction industry with top quality timber products and services in the years to come.
AT A GLANCE
Be Floored
What: Provider of quality timber products, installation, and maintenance throughout Melbourne, Australia.
Where: Be Floored is headquartered in Melbourne, Australia.
Website: www.befloored.com.au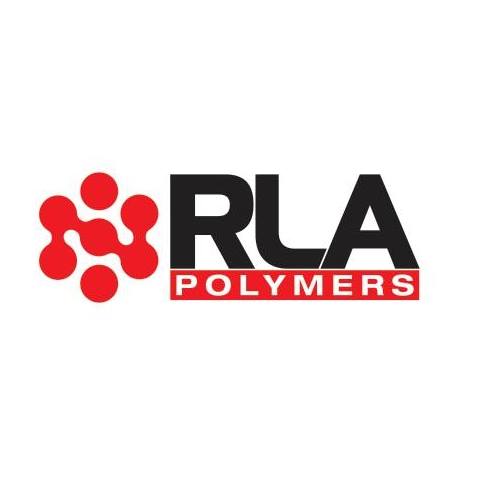 RLA Polymers – www.rlapolymers.com.au
The RLA flooring range now offers a complete flooring solution from moisture suppression products, subfloor primers, SLC's and adhesives. RLA has designed and developed One System Warranties for textile, resilient and timber floorcoverings. For more information about the RLA One System Warranty, please contact RLA and or our distribution partners.