Business Events Industry Aotearoa
Growing Business Events Activities
Business View Oceania interviews Lisa Hopkins, CEO of Business Events Industry Aotearoa, for our focus on Business Events and Conferences
Business Events Industry Aotearoa (BEIA) has taken the lead in increasing business events activity throughout New Zealand since 1984. This non-profit organisation works to discover and maintain relationships with domestic and international sources, boost business events across the country, represent its members in government, legislative and development incentives, and support ongoing endeavours in innovation, education, and training across the business events industry. BEIA also promotes the entirety of New Zealand as a prime destination for elite social, networking and education and training events, conferences, conventions, and seminars.
CEO of Business Events Industry Aotearoa, Lisa Hopkins leads a small yet mighty team of seven, which supports 420 members from all over the world. Membership is split across three tiers and ranges from $640.00 to $10,000.00 per annum. Silver, Gold and Platinum tier members enjoy benefits including representation and advocation, industry resources and insights, data and information updates, event platforms, marketing abilities, education, training and upskilling opportunities, marketing plan reviews, strategy and policy input, meetings exhibitions, website presence and searches, international and domestic business relationship opportunities, database access, preferential pricing, newsletter subscriptions, regional updates, annual conferences calendars and events guides, membership logo access, workshops, education and training programs, Talent and Mentoring programs, and a presence at Australian tradeshows and exhibitions.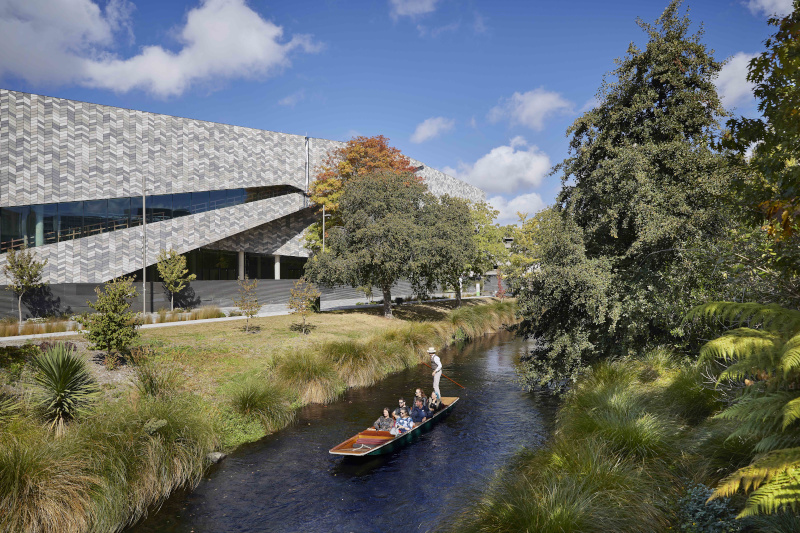 BEIA also supports Affiliate members from other areas of the industry, Hopkins shares. "We obviously advocate for the industry and our members when it comes to things like policy and representation up to government, but we also provide marketing and working platforms and work a lot in the space in terms of data to help members understand more about industry demographics. Education is also very important to us. There's a number of different things that we do as an association for all types of membership."
Supporting both international and domestic members comes with a variety of challenges, the largest of which has been the ongoing COVID-19 pandemic. Affecting staffing, communications, and the organisation's overall ability to market and run events, the pandemic has called for a major shift in BEIA's management and operations. Hopkins elaborates on some of the strategies BEIA has put in place to combat the effects of COVID-19. "Something concerning that we noticed is that people were feeling very isolated. So, we have put in place initiatives like weekly zoom call check-ins, where we have key speakers talk about current events and government level information to keep our members informed and up to date. And they proved to be really, really popular. Because everyone was working from home, they could just take an hour out of their day to tune in and either have conversation or just feel like they're part of a collective, dedicated group. A great way our association has demonstrated its worth is by bringing together our members and educating them, because a lot of our members are small businesses themselves. We really want them to feel that they have a solid support."
In supporting members' knowledge and skills, Business Events Industry Aotearoa organises programs such as Emerging Leaders, which will be put into play in late 2021. Emerging Leaders will provide participants with professional development training that will support them as they move forward in leadership, Hopkins explains. "By looking closely at team leader, manager, and supervisory roles within the sector, we make sure that members are equipped with the proper tools and support structures they need to really look at it as a fulfilling career. It's a wonderful industry to work with, and it's got so much variety. So, we really want to nurture and retain those brilliant people as they reach and develop those roles."
Business Events Industry Aotearoa works as a voice for its members to advocate for ideas and resolve issues within the industry. The organisation has been involved in a diverse range of advocacy initiatives, in areas such as tourism, economic development, infrastructure development, and planning for the future of the business events industry. Hopkins mentions that despite the plethora of issues it has introduced, COVID-19 has also had some unexpected positive effects. "In light of the pandemic, the government is now truly understanding the value of our sector and the important role it does play in our economy. So that's been a little silver lining for us."
Long term impacts of COVID-19 on Business Events Industry Aotearoa and the business events industry as a whole will include innovations in digital business and varied platforms, Hopkins predicts. "There is a lot of talk currently around digital and hybrid events, and there is no doubt that the industry is looking more than ever at different platforms to see how they work in practice. The fundamental notion of business events however, which is to bring people together to converse, network, collaborate, educate, and experience, hasn't really changed. Especially in New Zealand, where we've been really lucky in terms of managing the impact of the pandemic." Hopkins also shares that New Zealand's management of the virus has allowed BEIA to focus more on their domestic market and foster positive relationships with domestic partners more effectively than ever.
Business Events Aotearoa implemented a three-year strategy called BEIA 2020. Due to be reviewed last year, BEIA 2020 presents a specific vision listed on their website as, "To be the association that best assists its members to drive growth and sustainability of the high-yielding business events sector". The website also lists the strategy goal as, "The BEIA goal for the New Zealand Business Event Industry in 2020 is to be worth 750 million dollars". Due to the pandemic, BEIA 2020 is still currently in review to determine whether it remains relevant.
Business Events Industry Aotearoa plans to remain a supportive voice for its members over the next five years by improving infrastructure, introducing new projects, opening host locations, and bringing further international and domestic sources into New Zealand to support the industry. Hopkins elaborates, "We will be opening up three international convention centres in New Zealand. We have one opening this year in Christchurch, another in 2023 in Wellington, and the third will be in Auckland in 2024. There are such great results when we bring large international conferences into New Zealand, for the entire country and the entire sector. It opens the door to smaller regional conferences and facilities and demonstrates that we are an international destination of note."
Hopkins remains very optimistic about the future of Business Events Industry Aotearoa and New Zealand's business events industry. "We're pretty unafraid and pretty bold, and we just can't wait to get back out there and start welcoming people back into our country." Business Events Aotearoa is certainly excited for the future. Watch this space!
AT A GLANCE
Business Events Industry Aotearoa
What: Association supporting 460 members throughout New Zealand.
Where: Business Events Industry Aotearoa has offices in Auckland, New Zealand and Sydney, Australia.
Website: https://www.beia.co.nz/