Business View Australia – November/December 2015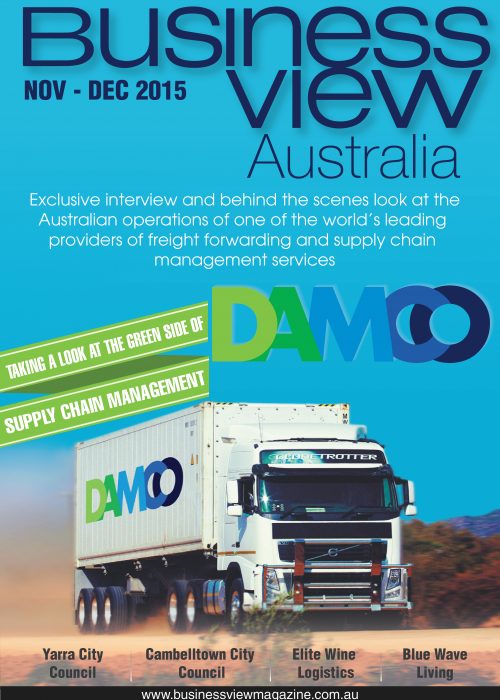 Dear Readers,
Every month we bring you useful information about the Australian economy and its business sector. We select companies that have made a mark in their respective industries and conduct in-depth interviews with their senior personnel to deliver a first-hand idea about what makes them tick.
In our effort to cover the entire range of organisations that play an important role in the country we also interview local government body officials so that we can bring to you the work and planning that goes into providing world-class infrastructure and amenities.
Our current issue carries stories about Campbelltown City Council and Yarra City Council, both of which are outstanding examples of modern and forward-looking municipal bodies that provide the highest possible level of service to their residents.
Australia's construction sector is renowned for its capabilities and excellence. This month we have articles on Laing O'Rourke and Giro Construction. We also have articles on the world-renowned architecture firm, Cox Architecture, and Stanton & Taylor, a premier real estate agent.
The aged care sector in the country is undergoing rapid expansion with a number of large companies expanding into this area. Our current issue features five well-established aged care residential organisations – Beaumont Care, BlueWave Living, DutchCare, Mercy Health and Island Care.
Australia has one of the highest density of franchising in the world. Car Care and Fox Mowing and Gardening, companies on which there are features in this issue, illustrate very aptly the reason why that the franchising industry in the country is so successful. Our section on logistics companies has articles on Damco, part of the Maersk Group, and Elite Wine Logistics.
In this month's coverage of the tourism industry, we have a story on the recently upgraded Cairns Plaza Hotel. We also have articles on two companies doing exemplary work in preserving the environment – Instant Waste Management and Solar Matrix both located in Western Australia.
Finally, we have a story on The Caps Clinic, a Canberra-based plastic surgeon's clinic that has built an unmatched reputation for safety and professionalism for itself.
Here's wishing you Season's Greetings and A Happy New Year from the entire team at Business View Magazine Australia.
Kind Regards,

Ravinder Kapur | Editor-in-Chief