Business View Magazine (Oceania) – July/August 2016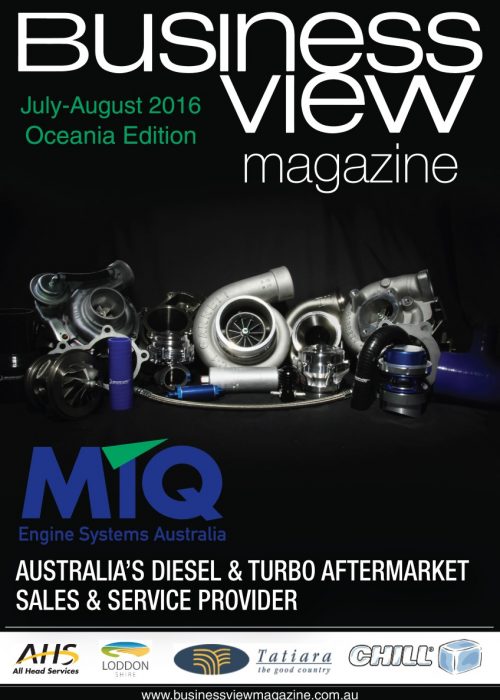 Click to view Digital Magazine
Dear Readers,
With the summer of 2016 coming towards its end, it is time to buckle up and face the new financial year head-on. Though it has been an eventful year in the most unfortunate of ways, with the balance of peace hanging over small threads, everyday people continue to build their lives, promote their business, and become more involved in their local governments.
For this issue, we are highlighting a wide variety of companies as well as managerial and government roles through Australia. In the medical and cosmetics industry, the highlights include AustinSkin & Cosmetic Laser Clinic, Eye & Laser Surgeons, and Geelong Cosmetic & Laser Medical Centre. For freight and logistics, we have chosen to showcase Chill, Freight Assist Australia, and MTQ Engine Systems who stands as the top aftermarket sales & service provider in diesel and turbo.
We have also taken another look at franchising with some unique companies such as DOGUE, a dog boutique and spa, Regal Sleep Solutions and their excellent mattresses, and Spray Pave Australia, who have been using a licensing system to transform Australia's driveways for years. Finally, we have taken at a close look at various city councils including the District Council of Barunga West, Loddon Shire Council, Melton City Council, Shire of Cunderdin, and Tatiara District Council, complemented by the Local Government Association South Australia and Local Government Association Queensland.
We hope that our diverse editorials will help you cool off during the last heat waves of the summer and that autumn will find you primed and ready for business!
Best wishes,
Business View Team