Business View Australia – March/April 2016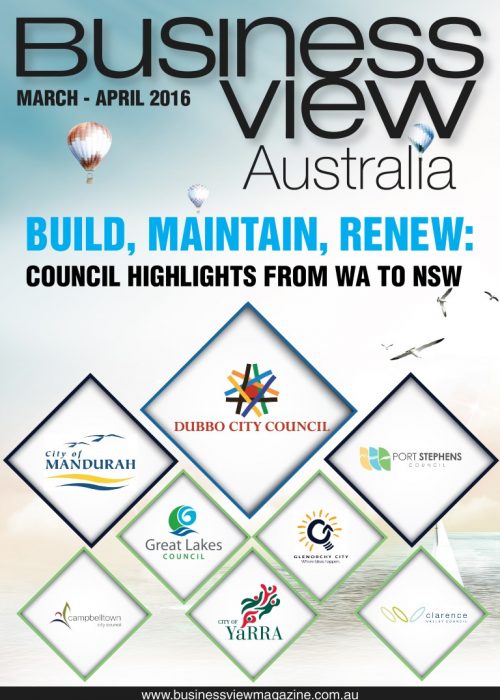 Click to view Digital Magazine
Dear Readers,
We are especially pleased to bring you the current month's issue of Business View Magazine, the premium source for up-to-date reports on the developments in the Australian corporate sector.
It is our constant endeavor to keep our readers one step ahead by writing about companies that are in the forefront of their industries.
Construction companies and the organisations that provide Australia its infrastructure have served to make the country one of the most modern in the world and given its citizens facilities which are at par with the best globally. In this issue we explore the workings of some of the top names in this sector – the Green Building Council and Urban Development Institute of Australia (UDIA). Our in-depth articles will explain what makes these organisations leaders in their respective areas.
The franchise industry in Australia has the second largest number (after New Zealand) of franchise outlets per capita in the world. We studied the franchise business model by analysing the operations of the franchise business of Kick Juice Bar discovered the factors that have led to their success.
Some of the Councils in the country are doing exemplary work in providing infrastructure that is the best in the world for the communities they serve. Our current issue examines the role played by such Councils, Dubbo City Council, Great Lakes Council, Yarra City Council, Glenorchy city Council, Campbelltown City Council, City of Mandurah, Port Stephens Council and Clarence Valley Council.
This issue also carries a detailed write-up on Real Estate Institute of Australia, the premium real estate network in the country.
The environment and its preservation is rightly getting greater attention with company like Empyreal Energy International and EcoScents making important contributions to the reduction in global warming.
We have also done in-depth stories on the aged care industry and the health sector by reviewing the operations of Medea Park Residential Care.
Our section on logistics companies has article on Martin Brower.
We hope that you find the articles interesting and informative and look forward to your inputs and suggestions.
Best wishes,
Business View Team