Cabernet Foods
Guilt-free Wholesale Meats
Business View Oceania interviews Brian and Lyndon Everton of Cabernet Foods for our Food and Beverage View.
The astute buyer looking for ethical, sustainable, premium quality meats direct from the farm need look no further than New Zealand's Cabernet Foods. Located in Carterton, the Beef, Lamb, and Pork supplier is transparent in their approach, which connects farmers and butchers through their dedication to ethical and environmental best practices. Caberent Foods compliment their meat processing, warehousing, and transport & logistics services with four award-winning retail brands: Everton Dry Aged Beef, Cold Stream Pure Lamb, Pirongia Pure Bacon, and Hereford Prime Beef. All products are 100% grass-fed, free from chemicals, and ethically farmed to the highest standard by local Kiwi farmers.
Everton Dry Aged Beef is available in Cutlets, Ribeye, Sirloin, and whole cuts designed for further ageing. Cold Stream Pure Lamb offers Fresh Racks, Leg Roasts, Butterflied Legs, Backstraps, and Tenderloins, as well as full wholesale carcasses. Pirongia Pure Bacon is described by Cabernet Foods as, "succulent and smokey, with a hint of salted caramel flavours and Manuka", and features no added weight from sugar or water, which reduces shrinking during the cooking process. Streaky, Middle, Shoulder, and Bacon Pieces are available, as well as Sausages, Hocks, and Bones by order. Finally, Cabernet Foods' Hereford Prime Beef brand offers premium Fillets, Sirloins, Rumps, and Scotch cuts. Cabernet shares that they are one of only three licensed suppliers of this meat in the country; their award-winning products is proudly supplied to New Zealand restaurants and premium retailers, as well as exported overseas. Goat and offal products are also available for domestic and export use.
Brian (Director/Commercial Manager) and Lyndon (Director/CEO) Everton created Cabernet Foods in 2002, continuing a rich family tradition that began with their Grandfather, Brian Everton Snr. The brother-duo shares, "Our family has a proud history of farming and perfecting the art of raising animals that produce exceptional meat. We brought together our combined knowledge of farming, meat processing, and retail to establish Cabernet Foods and continue our family legacy. We have made a pledge to provide a true Guilt-Free Meat offering, for people who love meat and are environmentally conscious. Our animals are sourced from local farms who model our own farming practices, which align with a regenerative farming ethos that values sustainable custodianship of the land; improving ecosystems and ensuring the highest wellbeing and care of livestock." Since its beginnings, Cabernet Foods has evolved as a reputable supplier and processor in New Zealand, as the nation's preferred provider of premium meat, and the only supplier with a fully integrated supply chain thanks to their investment in farming, processing, storage and distribution, fleet of 15 heavy vehicles, and two warehouses.
The core team skilled staff values consistency, transparency, integrity, and sustainability above all else. They work proudly with local New Zealand farmers according to strict ethical guidelines to produce highly nutritious, tasty, and sustainable meats that have landed the company a number of prestigious awards, available in detail on the Cabernet Foods website.
Ethical farming, the brothers say, is about "giving back to the land and doing right by our animals. We want future generations to be able to continue farming these lands and producing quality meat, and for people to feel good about purchasing form us." Animals sourced by Cabernet Foods are raised in regenerative farming environments that focus on protecting, enhancing, and promoting the health of their local ecosystems. Animals do not come into contact with any added hormones or genetic modification; farmers are committed to raising healthy, happy cattle, sheep, and pigs that benefit from natural environments. Pig farms are independently audited by the PigCare certification program. Sheep and Cattle have their welfare consistently monitored through independent farm audits by Beef and Lamb New Zealand's Farm Assurance Program.
But it's not just the animals that are cared for to the highest degree, Brian and Lyndon explain. "At every step in our operations, we look for ways to reduce our impact on the environment and incorporate sustainable land practices. Our supplying farms must demonstrate their environmental initiatives in order to continue their relationship with us, and we use our own farms as prime examples of best practice. Taking care of our waterways is vital for ensuring future generations can enjoy fresh, healthy water. As custodians of the land, we play an important role in protecting our waterways, preserving fresh water, and seeing the land thrive with birdlife and native aquatic species." Waterways connected to Cabernet Foods are fenced for protection, supported by the planting of native New Zealand tree and wetland flora, regularly tested to monitor water health, and are free from the many environmental stressors caused by irrigation. The company also supports water conservation initiatives including the Wairarapa Water Scheme to protect and improve environmental infrastructures throughout the region and has set up their own forestry plantation in erosion-affected areas to offset their carbon footprint for years to come.
Cabernet Foods has two primary meat processing facilities in New Zealand's North Island; Wairarapa, which provides a central location for farms and suppliers, and Waikato, which specialises in the production of retail products and serves as an essential distribution centre for Auckland, Waikato, and the nearby Bay of Plenty. These facilities process, on average, up to 10 thousand cattle, 45 thousand pigs, 100 thousand sheep, and eight thousand goats annually.
The future is always in mind for Cabernet Foods' staff and stakeholders. Brian and Lyndon conclude with thanks to their team, their farms, and industry partners. "We are fortunate to work with a very passionate, hard-working, and skilled group of people. From our staff through to our farmers, everybody is dedicated to ensuring the welfare of our animals, the quality of our meats, and the sustainable future of our business. As we move into a new age of farming in New Zealand, Cabernet Foods will remain a leader in ethical practices; and it's easy to see from our success that consumers are proud to support what we do. When you buy from Cabernet foods, you don't have to go vegan to be a sustainable eater. We love being able to provide ethical consumers with the freedom and confidence to eat meat that they know has come from a low-stress environment in which they have thrived. We call our products Guilt-Free Meat for a reason- and they will stay that way as our industry continues to evolve."
AT A GLANCE
Cabernet Foods
What: New Zealand farmed, wholesale beef, lamb, and pork
Where: Cabernet Foods is headquartered in Carterton, New Zealand
Website: https://cabernet.co.nz/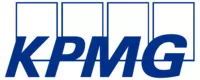 KPMG New Zealand – kpmg.com/nz
Operating rural business comes with unique challenges and opportunities, so when you need advice, you need KPMG's On Farm Agribusiness specialists. We've partnered with rural businesses like Cabernet Foods for generations, providing support that's backed by insights and powered by cutting-edge financial software. We Make Possible Happen.