Centre for Commercialisation of Regenerative Medicine (CCRM) Australia
Commercialising Living Therapies
Business View Oceania interviews Silvio Tiziani, CEO of CCRM Australia, for our focus on Health and Hospitals.
Centre for Commercialisation of Regenerative Medicine (CCRM) Australia works to accelerate the commercialisation of regenerative medicine (RM) therapies and related technologies by providing specialist expertise, funding opportunities, and fostering connections between industry, clinicians, researchers, and key stakeholders throughout the country. The not-for-profit organisation was founded in 2018, based on the successful model of Canada's Centre for Commercialisation of Regenerative Medicine (CCRM Canada), to establish a leader that would champion growth in Australia's RM sector.
CCRM Australia's vision is to: "Enable unique translational platforms that address the key bottlenecks in RM commercialisation, integrate Australia's strength in stem cell and biomaterials sciences with dynamic business leadership, engage industry partners and link to a global nexus of RM commercialisation, and internationalise Australian activities leading to RM powerhouses."
CEO Silvio Tiziani introduces CCRM Australia as crucial to the continued development of Australia's RM landscape. "RM is a broad and relatively new field of medicine built on a foundation of stem cell work and research, but also encompasses other disciplines such as tissue engineering, biomanufacturing, cell and gene therapy, etc. The idea is to repair or replace tissues or organs that have been damaged or are deteriorating in the body. At CCRM Australia, we collaborate with industry, science, innovation, and academia to understand what our sector needs, remain up to date with the latest technologies and scientific developments, and to establish a network of investors that will help bring new medicines and therapies to market. We collaborate directly with researchers, start-ups, industry organisations, pharmaceutical companies, and prospective investors to fuel growth across the RM ecosystem."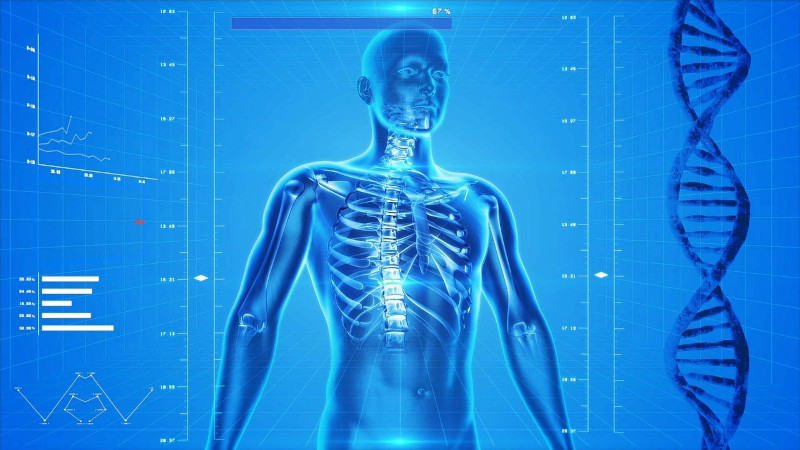 CCRM Australia operates independently of CCRM Canada, Mr Tiziani says, but works closely with them towards common goals. "CCRM Canada began around a decade ago when the Canadian government recognised the great potential for their extensive RM research network to grow in the commercialisation space. The centre was established as a not-for-profit. It has since been involved in almost one billion Canadian dollars of RM projects in Canada, supported 12 Canadian start-ups, and has developed manufacturing facilities and research laboratories in Toronto. We were approached by the CCRM a little over five years ago at Monash University's Regenerative Medicine Institute and asked to consider replicating their model in Australia. Since we have found great success in doing so, they would like to establish other CCRM-like initiatives worldwide, to create a global network of CCRM 'hubs'."
CCRM Australia is involved in several training and development programmes and campaigns that seek to identify technologies, support collaborative efforts, and bring funding from investors into the sector. They include the Regenerative Medicine Industry Interface (a technology evaluation program), business units including Attract (regulatory and business support) and Clarity Unit (a consulting unit), interactive Workshop and Roundtable programs, and the annual CCRM Australia Business of Regenerative Medicine Asia Pacific symposia. The lean team of four aims to increase their numbers over time to match CCRM Canada's 200-strong specialist staff as Australia's sector steadily grows.
Mr Tiziani explains that two significant challenges working against CCRM Australia are currently being addressed. "The first issue is the difficulty of introducing a model such as ours to the Australian market. It's very important that we get our message out there and maintain our presence across a large network. Raising awareness of our mission and the services we provide is something we have to continuously work on, especially considering the relative youth of our industry. We have, however, managed to build a national network of around 50 partner organisations, including research, industry and service providers, sector enablers and investors that provide a continuum from basic discovery through to manufacture. The other ongoing challenge is the organisation of funding. We worked hard to secure seed funding, state funding from the Victorian Government, and support from MTP Connect, for which we are very grateful. Our priority is to build on this foundation and attract committed investors who are passionate about RM."

CCRM Australia is working with several partner organisations on a Cooperative Research Centre bid for the RM sector. The Cooperative Research Centres (CRC) Program is an Australian Government-led initiative that has funded collaboration between industry leaders, researchers, and end users since its beginnings in 1990. CRC Australia offers support via two streams: Centre grants that support medium to long-term (up to a decade) collaborations and Centre Project grants that support short-term (up to three years) collaborative research. Mr Tiziani elaborates, "We have been encouraged by our network to lead a bid to establish a CRC called the Solutions for Manufacturing Advanced Regenerative Therapies, or the SMART CRC. This CRC will look at the major challenges facing RM and, if successful, be a 10-year program of activity to help solve them."
CCRM Australia would like to extend heartfelt thanks to several of its collaborative partners, including St Vincent's Hospital, the CSIRO, Monash University, BioPlatforms Australia, Life Sciences Queensland, the BioMelbourne Network, Opyl, Cartherics, and the members of the Australian Alliance for Regenerative Medicine. Without the support of their network, Mr Tiziani says, CCRM Australia would not have experienced the same level of growth since their founding.
CCRM Australia has identified six critical business units that will underpin future growth: Identifying Technologies, Incubating Technologies, Technology Research and Development, Manufacturing Technologies, Investing in Technologies, and Providing Specialist Advice. Looking ahead the organisation hopes to see the Australian regenerative medicine sector flourish. Mr Tiziani concludes, "We are spending more time providing insight into the Australian market and advising our network. We also educate those looking to enter the industry and connect them with the appropriate collaborators, researchers, resources etc., for their unique place in the system. We work with many start-ups in this way. We developed a consulting unit called CCRM Australia Clarity to solidify this role. CCRM Australia Clarity assists those in our industry through the provision of academic consulting reports- our expertise has lent us the ability to add an extra layer of insight that is very specific to the Australian market. We have record levels of investment in the sector for clinical trials, mostly by pharmaceutical companies and private investors, pushing even further after the COVID-19 pandemic."
AT A GLANCE
Centre for Commercialisation of Regenerative Medicine (CCRM) Australia
What: Not-for-profit organisation supporting regenerative medicine commercialisation in the Australian market
Where: CCRM Australia is hosted at the Australian Regenerative Medicine Institute at Monash University in Melbourne, Australia
Website: http://ccrmaustralia.com.au/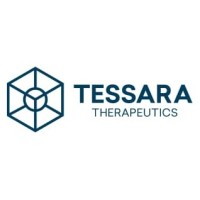 Tessara Therapeutics Pty Ltd – www.tessaratherapeutics.com
The Future of Neuroscience Drug Discovery
Tessara Therapeutics breaks barriers in neurology by enabling the pharmaceutical and CRO industries to discover and develop safer and more effective drugs to treat debilitating neurological diseases.
Regulatory agencies worldwide recognise that the current drug development model is broken with its reliance on non-predictive animal tests to determine the safety and efficacy of new drug candidates, leading to a 95% failure rate in human clinical trials.
Regulators in major markets worldwide are driving the paradigm shift away from traditional animal-based drug testing methods, including in both the EU (Resolution 2021/2784) and USA (FDA Modernization Act 2021).
These directives accelerate the shift towards accurate, high-throughput in vitro test systems based on human cell-based tissue constructs. Tessara's RealBrain® Drug Screening Platform is exactly such a system.
Our Drug Screening Platform is based on human 3-dimensional brain micro-tissues, featuring fully functional neural networks embedded in their own, cell-secreted support matrix.  The platform is highly reflective of human neurophysiology, and reproducible at scale for use in the pharmaceutical industry.
Tessara is an innovator in tissue engineering that converges neuroscience, material science and industrial engineering. RealBrain® Technology offers a unique combination of features to lead the market in the upcoming paradigm shift away from animal testing.
For more information, please visit: www.tessaratherapeutics.com Research Valet – www.researchvalet.com.au
St Vincent's Hospital Melbourne (SVHM) has a proud tradition of research excellence and pioneering advances in clinical practice – we collaborate to develop new ways of transforming health care and tackling our greatest health challenges.   We undertake clinical trials from first-in-human through to phase IV, with expertise in biomedical engineering, medical and diagnostic devices, drug therapeutics, regenerative medicine and digital health.
Our unique Research Valet Service supports all levels of clinical trials for staff and industry, providing sector-leading service that streamlines human research ethics submissions (IRB approvals). With a competitive timeline of <30 days from initial meeting to final submission outcome, and 30+ years of experience between senior team members, this is a service second to none. The study does not need to include SVHM as a site to use the Valet Service and the SVHM HREC.
SVHM HREC is credentialed for National Mutual Acceptance with approval being accepted at public and private health services across Australia. SVHM HREC is also the only public hospital HREC that meets every two weeks throughout the year. This combined approach provides researchers a smooth fast study start-up, providing St Vincent's a competitive edge on the global market for clinical trials.
SVHM'S Human Research Ethics Committee Meeting every 2 weeks!
For more information please visit: www.researchvalet.com.au

ACMD Bioengineering Facility – www.acmd.org.au
Engineering is the future of medicine
The Aikenhead Centre for Medical Discovery (ACMD) is a $206 million global biomedical research and training centre co-located at St Vincent's Hospital Melbourne, in Fitzroy.
At ACMD, we are harnessing the power of engineering to transform the future of medicine. "We're bringing together the best and brightest minds – engineers, researchers, clinicians and allied health professionals – to develop and commercialise devices that will solve some of the world's toughest healthcare challenges in a way that has never been done before," said Dr Erol Harvey, CEO ACMD.
ACMD is a collaboration between leading universities, research institutes, a tertiary hospital and industry partners. It's strategic location on a hospital campus provides researchers with access to both public and private patients to undertake benchtop to bedside trials.
"The key point of difference of ACMD is its collaborative, structured approach to innovation. The unique model assists the 100+ research projects being undertaken by our partners to move through the development pathway, successfully into their first human trials, and smoothly to implementation," said Dr Erol Harvey.
Diseases and conditions that challenge us now and increasingly into the future include:
epilepsy
osteoarthritis
diabetes
traumatic joint injury
cancer
Experts in mechanical, electronic, robotic and digital and data engineering have begun creating smart devices, implantables and technology that will vastly improve the quality of life for people living with serious illness.
We are expanding our networks to work with corporate partners and industry both within Australia and internationally to develop active partnerships.
For more information or to invest in the future of medicine visit https://www.acmd.org.au/   

StemCore – www.stemcore.com.au
StemCore is a comprehensive human stem cell facility providing state-of-the-art research infrastructure to accelerate your life science research. StemCore provides expert service in generating custom induced pluripotent stem cells, provision of characterized embryonic stem cell lines, and production scale-up, targeted differentiation and genetic engineering to create bespoke stem cell tools. www.stemcore.com.au