Chadwick Forklifts
Wholesale Hire, Service, and Logistics
Business View Oceania interviews Cliff Chadwick and Shane Mathias of Chadwick Forklifts for our continued focus on the Equipment Management sector.
Formed in 2003 by Melissa and Cliff Chadwick, Chadwick Forklifts began as a team of two that provided second-hand forklift sales for clients in metro areas across Victoria, Australia. In the 18 years since, the company has boomed into a multi-purpose supplier of forklift wholesale rental, transport, and servicing for customers throughout the state and beyond. Now a team of 16, Chadwick Forklifts runs a full rental fleet and supports clients such as Coates, Alfasi, and Onsite Rentals in both metro and regional areas. Predominantly working via a business-to-business model, the company is proud to support small businesses and large corporations alike, and is committed to maintaining a safe, positive, and environmentally conscious working environment for all employees.
Chadwick Forklifts services their clients through wholesale rental of buggies, telehandlers, high mast and container mast forklifts, electric reach, walkie reach and deep reach forklifts, counter-balance forklifts, pallet trucks, stock pickers, and WAVE units. They also provide a full range of fixed-price servicing and maintenance for client assets, including site or workshop servicing, log-book servicing, preventative maintenance, and breakdown, emergency, and after-hours repairs. All servicing can be applied to LPG, electric, or diesel-fuelled assets, and is conducted by qualified technicians with OEM training. Chadwick forklifts has a substantial fleet of technicians and service vehicles available to support their clients 24 hours a day, seven days a week. The company also has an extensive transport and logistics division that supports their clients by doing the heavy lifting for them. Transport is available for all assets, whether they need to be delivered for hire or taken off-site for servicing. Transport vehicles are operated by fully licensed and experience drivers, have tilt-tray capabilities for safe and efficient vehicle transfer and delivery, and run on an economical point-to-point system.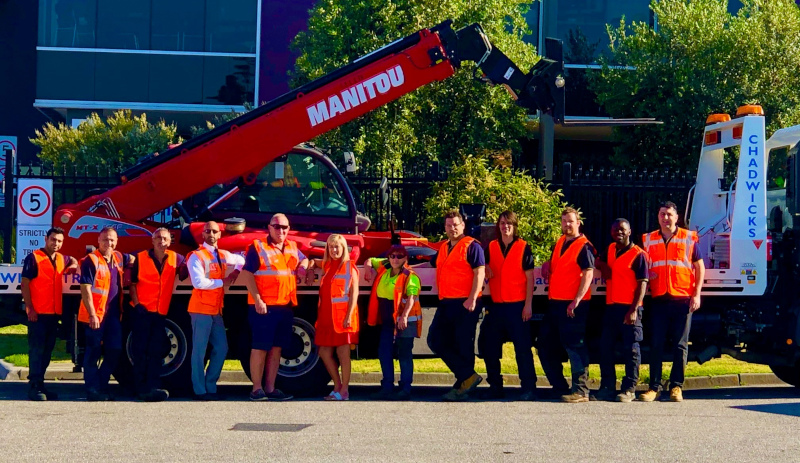 Cliff Chadwick (Owner/Founder) and Shane Mathias (General Manager) are happy to provide their unique insight into current projects, achievements, and future goals at Chadwick Forklifts. Mr. Mathias explains that the company is constantly looking for ways to optimise their business for their customers. "We provide a high-quality, customisable, and cost-effective solution to every one of our clients. Their needs are our needs; to make our process more streamlined, we are big on innovation. A recent example would be our introduction of a VPN (Virtual private network) to our online system, which is essentially a data highway that links our two offices to make sure nothing slips through the cracks in terms of client data, invoicing, job requests, etc. In addition to that, we are using Microsoft 365 to do enterprise-wide scheduling for all of our technicians and trucks. No matter where a team member is, they are connected to the rest of the company when they go out and service a customer. Prior to these, we ran a very manual system, so it's really revolutionised how we do things and made us far more efficient."
Part of what makes Chadwick Forklifts unique is the business model they employ when going to market, which was originally conceived by Melissa Chadwick. Mr. Mathias says. "Because we predominantly deal with other hire companies and businesses within our sector, we are really dedicated to making sure we don't have any conflicts of interest within the clients we serve. Some of our competitors may serve anyone and everyone that walks in the door, which is great, but it does pose some conflict between clients sometimes. We want to be loyal to our customer base and avoid that." In addition to this approach, Chadwick Forklifts works with clients to provide custom solutions where appropriate. Mr. Chadwick elaborates, "We are able to help if someone needs equipment to go on a specific, highly regulated site that needs certain physical requirements met or paperwork filled out. We are happy to do that." The company's equipment factory is also rated for all common equipment attachments to assist in meeting regulations on site.
Chadwick Forklifts pride themselves on their professionalism and customer-focussed work culture. All members of the team approach each other and their clients with respect, empathy, and diligence. Senior members of the business make decisions with employee education and understanding in mind, Mr. Chadwick explains. "Our culture is about trust and honesty. We don't micromanage our staff; it's about giving them the opportunity to flourish in everything that they do for us and our clients. Obviously, we have a system for how we do things in place for a reason, but there's certainly room in that system for everyone to express themselves individually." Mr. Chadwick also mentions that all policies are documented in detail, including employee conduct, operations procedures, health and safety protocol, regulations compliance, and environmental statements. Mr. Mathias goes on to explain that Chadwick Forklifts delivers on their promise to support customers. "Many companies will say that they are customer-focussed, but we make it our priority and make sure our clients have hard proof that we will actually do what we say. Our main concern is to find a solution for the customer. That's what it all comes down to." A recent example of Chadwick Forklifts' dedication to customer care is their investment in specific machines that were not originally stocked in their fleet. Committing to a $150,000.00 investment for a single client to match their requirements in the long term is not something many rental companies would do, Mathias says.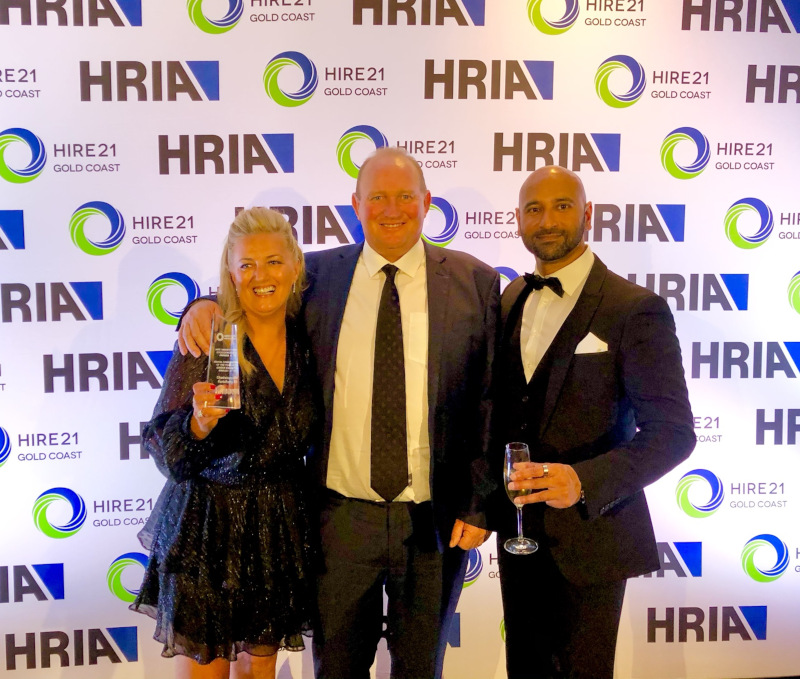 Sustainability is another priority high on Chadwick Forklifts' list. From eliminating paper by installing a highly electronic system to the close management of water consumption and waste products, the company has shown environmental best practice in all areas of their operation. They have set up multiple providers to assist them in recycling waste wherever possible, and where disposal is necessary, Mr. Chadwick explains that it is of the upmost importance to the company that everything is done in an environmentally friendly way. Chadwick Forklifts also supports green energy by focussing on battery and electric assets, as opposed to running a largely LPG or diesel-fuelled fleet. The company is particularly excited about the recent boom in lithium battery technology, Mr. Chadwick says. "Technology is going to change the industry a lot over the next decade. Previously in a lot of applications, battery electrics couldn't match LPG, but lithium technology is certainly changing that. It's going to drive a lot more machine operators and suppliers towards going green."
Chadwick Forklifts would like to thank a number of suppliers and business partners that have been a great support over the last 18 years. These include Quantum Business Finance, in particular David Gandolfo for his help in client solutions, H2 Solutions as their insurance provider, Screwloose IT for their assistance in creating and maintaining electronic systems, and TVH supplies, who have been integral to Chadwick Forklifts' growth in the business-to-business sphere. The company also won HRIA's Rental Company of the Year for 2021 and would like to thank HRIA as their governing body for their ongoing support in providing a voice for the industry.
In the future, Chadwick Forklifts aim to continue their growth across Victoria, and hope to expand further into neighbouring states. They are confident tin their ability to expand their services to other areas of the industry and are planning on growing their 'green' fleet to do so in an eco-conscious way. Chadwick concludes, "We will continue to grow; we love to service our clients and we do it well. It's what we do, and that matters."
If you would like to enquire about renting with Chadwick Forklifts, please contact Melissa Chadwick via: melissa@chadwickforklifts.com.au .
AT A GLANCE
Chadwick Forklifts
What: Provider of forklift wholesale hire, maintenance, and logistics throughout the state of Victoria.
Where: Chadwick Forklifts has offices in Sunshine and Braeside, Victoria, Australia.
Website: chadwickforklifts.com.au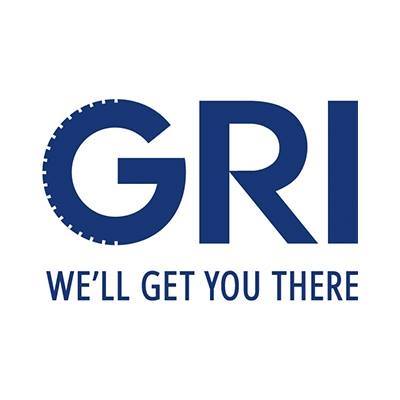 GRI – Specialty Tires – www.gritires.com.au
GRI
Forklift & Material Handling Tyre Solutions
Established in 2002, GRI has built a solid foundation in the material handling tyre market that has since expanded in recent years to include a comprehensive range of construction and agricultural products. Utilizing high-grade and sustainably sourced Sri Lankan natural rubber, all GRI tyre products are manufactured in state-of-the-art facilities and distributed to more than 50 countries worldwide.
GRI has risen to become a global specialty tyre market leader while remaining a family-owned business. Working closely with machine manufacturers, hire and fleet rental companies such as Chadwick's, logistics providers and warehousing operations, GRI Australia understands the challenges faced by its customers, providing solutions tailored to the unique challenges faced by the industry delivering performance, enhancing productivity and machine utilization while minimizing downtime.
"Understanding the needs and ambitions of our customers and providing sustainable solutions to suit is at the core of who we are as GRI. None of what we do is possible without these relationships and we are incredibly grateful to work alongside so many phenomenal organizations." explained Levi Silcox, General Manager GRI Australia & New Zealand.
As one of only a handful of operators specializing in forklift and material handling tyres and on-site fitment services, GRI Australia now has a presence in all Australian states and territories. With plans to expand further throughout the Oceania region, making GRI one of the fastest growing, most responsive and reactive organizations in this segment.
"All decisions within GRI are weighed against potential impacts on the environment and reinforced through green practices from sourcing raw materials, production processes, waste management, and energy utilization. Our production facilities are equipped with expansive solar-panel arrays, biomass boilers, water reclamation systems making GRI a green tyre company from the ground up… We have recently contributed to the planting of over 300 rubber trees in the hope this will have both a positive impact on the environment and, help to ensure the long-term sustainability of our product. Our business is built around the need to deliver support to our customers. This might be on-site fitment solutions, break-down assistance or, being able to deliver innovative, high-performance products suited for their operational demands" continued Mr. Silcox.
GRI's Material Handling range including the soon to be released ULTIMATE GREEN-XT, is a testament to where performance, durability and value meet innovation and sustainability. For more information about GRI products, on-site services, local distribution partners or distribution opportunities, visit their website.
GRI – We'll get you there