Clean My Office Space New Zealand
Your Partner in Cleanliness
Business View Oceania interviews Harvey Frame and Charles Laing of Clean My Office Space, for our focus on Facilities Management in New Zealand
Clean My Office Space New Zealand strives to deliver high quality, tailored cleaning services for all office environments across the Auckland and Wellington regions, every day. A dedicated team supported by over 150 cleaners and 30 office staff, plus senior representatives, Clean My Office Space will celebrate their first decade of operation next year. Since its founding in 2012, the company has grown organically to service almost 500 varied clients across high-rise buildings, central business districts, business parks and small-scale commercial areas. If there's an office space involved, Clean My Office Space is certainly qualified to clean it!
Clean My Office Space operates across two main service categories – Office Cleaning and Common Area Cleaning. For offices, Clean My Office Space specialises in regular scheduled cleaning and expendables supply to keep workspaces, meeting rooms, toilets, and kitchens looking great, as well as offering ad hoc work such as hard floor scrubs and Christmas cleans. For Property Managers and Building owners, the company offers a high standard of common area cleaning combined with effective communication and prompt response times for requests such as window cleans and extra rubbish removal. Quotes for all services can be easily requested through their website.
Senior staff members Harvey Frame (Founder and CEO) and Charles Laing (National Operations Manager and General Manager) describe Clean My Office Space as an up-and-coming solution to regularly occurring issues surrounding poor staff representation and client experience within the industry. Frame explains that the company strategy against industry problems is to continue delivering quality services to clients and ensuring a positive working environment for staff. "We aim to be best in class for cleaning, customer service and sales, to attract and retain the best staff, and maintain cutting edge systems and processes. We make sure our expectations are very clear and help our cleaners achieve them. We foster an environment that is very open, inclusive, and transparent, and really want to do right by our cleaners and clients."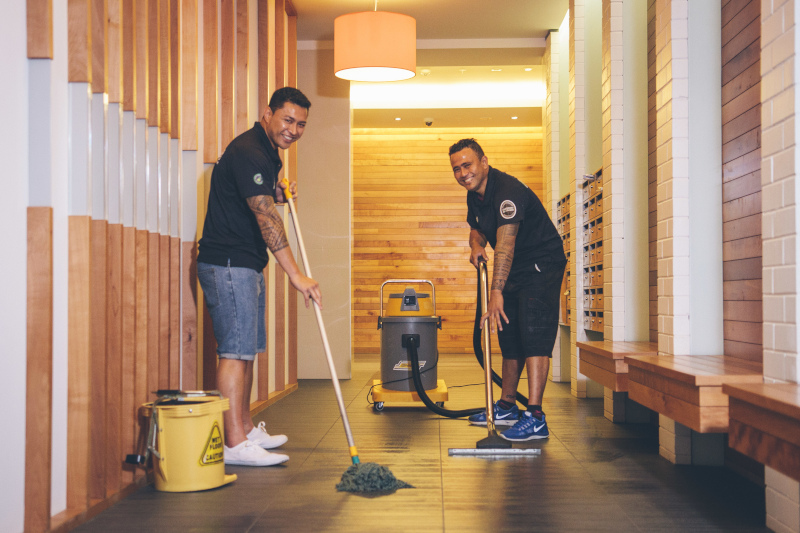 With testimonials such as, "Our offices are always spic and span. We're very happy with the service you provide and would very happily recommend you," (NZALS) and "Responsive service, great communication, and we love partnering with a company with a strong sense of purpose," (Kin Limited), it's no wonder Clean My Office Space fosters long-term relationships with their clients – and their staff. The company rewards exceptional staff with monthly and annual 'Culture and Values Champion' titles, based on client and civilian recommendations and confirmed by a formal panel meeting. Along with recognition of great service, awarded staff receive dinner vouchers, social media shoutouts, and even weekends away.
Clean My Office Space has worked tirelessly in the face of COVID-19 to make sure all staff are supported amongst fluctuating workloads, lockdowns, changes to operation, and increased levels of public scrutiny. Laing elaborates, "Some people needed less cleaning due to lockdown, but many of our essential services clients needed twice as much cleaning, or a different sort of cleaning. A usually invisible industry became very focused upon and scrutinised." But the pandemic has also brought its own opportunities. Laing continues, "It was actually a good opportunity to look at our procedures and refine them really well. I think it created a lot of trust with our clients to be able to show we can operate via evidence-based government recommendations and be our clients' partner while getting through this process."
Clean My Office Space is on a mission to provide customised and sustainable cleaning alternatives for their clients across Auckland and Wellington regions. By recognising that no one job is the same, the company is able to deliver a more in-depth, tailored service than their competition. Account Managers are provided as a direct, 24/7 point of contact for both customers and cleaners, and are described on the Clean My Office Space website as, "A person who ensures communication is clear, responses are immediate, resolutions are genuine, and support is always available."
Also helping Clean My Office Space achieve their goals is a highly customised system that is driven by client feedback and allows for the complete management of individual jobs. Laing explains, "When we start a job, we enter specifications and the subcontracted services into our system, and it enables all processes such as product ordering, booking cleaners, and informing us exactly what we need to do on site. All automated reminders, emails and purchase orders come through this system, and the billing happens off the back of it. It also ties in seamlessly with our operations because it generates nightly checklists for supervisors in tandem with account managers, based on what the clients need. Workflow on site is still based off what is practical, but it's supported by the system that we've configured."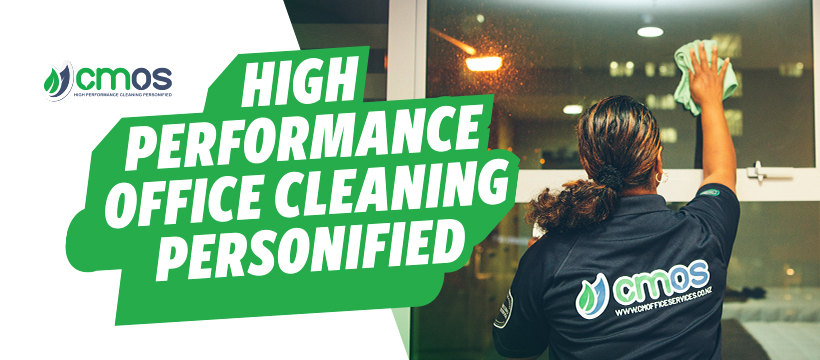 Clean My Office Space clients are given a monthly activity report automatically from said operations system for everything that has occurred onsite, including any requested extras, and raised or resolved tickets. In tandem with offered Account Managers, this approach ensures no operational detail is overlooked.
Looking to the future of Clean My Office Space, Frame shares that the company has set a path over the next three to five years that will help them to achieve their core purpose, which is to reshape the cleaning industry towards common values of world-class, tailored experience for clients and staff. "In order to have an influence on our industry, we need to grow. So, we'll be focusing on continuing our growth, learning about what our customers need now, and monitoring how their needs may change. We are also consistently trying to improve the working environment for our staff, both on the ground and in the office."
A highly personalised, top-quality player in the ever-competitive cleaning industry, Clean My Office Space is ready to roll at a moment's notice. They are grateful for the support they receive from long-term clients, suppliers and business partners, particularly ALSCO, Advance Cleaning, Initial Hygiene and Enviro Waste. Clean My Office Space is proud to be your partner in cleanliness, and will continue to deliver extraordinary cleaning and customer service for all areas under their care whilst transforming the cleaning industry, one job at a time.
AT A GLANCE
Clean My Office Space (CMOS) New Zealand
What: Provider of high-performance, tailored office cleaning services throughout New Zealand.
Where: CMOS has offices in Auckland and Wellington, New Zealand.
Website: www.cmos.co.nz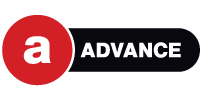 Advance International Cleaning Systems (NZ) Ltd. – www.advanceclean.co.nz

Advance is an expert in delivering world class sustainable cleaning and hygiene solutions. Proudly 100% New Zealand-owned, we have a 40-year history of designing and manufacturing chemical and hygiene products locally for our communities. Our distribution network extends across 11 major regions of New Zealand. We know what Clean looks like, and we get things done!