Concentric Health Group
Revolutionizing Allied Health
Business View Oceania interviews Dr. Nick Young, CEO of Concentric Health Group for our focus on Best Practices in Aged Care in Australia
Concentric Health Group is changing the landscape for allied health in aged care homes. The multi-disciplinary allied health practice offers specialized care to the elderly and disabled by integrating a private practice model within the walls of aged care settings. In doing this, Concentric's practice can offer a higher standard of care to those who are often overlooked by government standards.
"Unfortunately, the government funding that is given to aged care homes for allied health –physiotherapy and occupational therapy, etc. – is not conducive to rehabilitation," says Dr. Nick Young, Concentric's CEO. "We thought we could integrate the private practice physiotherapy model of care, within an aged care setting."
Young began his career in private practice physiotherapy with a Sydney group of practices called Benchmark Physio. He worked as a musculoskeletal physiotherapist to develop his craft and eventually became partner, taking over leadership of Benchmark's Revesby clinic.
Young still holds the role to this day, but about five years into his career he was inspired to start a new venture, which would come to revolutionize the industry. Following a meeting with colleague Angeline Violi, now Concentric's director, the pair identified a gap in the standard of care that was being offered to the elderly. The idea was sparked when Violi was recounting the tragic struggle her grandmother faced in her aged care home.
"Her grandmother was living in an aged care home and had a fall and fractured her hip," Young recalls. "She had a hip replacement and was subsequently discharged back to the aged care home under the assumption by the surgeon that the physiotherapist within that home would deliver the necessary rehabilitation required." Due to the government's funding limitations, that care never materialized.
"She did not receive the rehab that she needed and she ended up passing away," Young says. "So when Angeline told me this story, we came up with the idea that we could probably use the private practice physiotherapy model of care, which is a higher level, and obviously, is user pay, so there are higher expectations."
Violi's grandmother's story isn't unique. Young says the average stay for an individual in an aged care home is just 22 months before they pass away. "We really think that's not fair, and we want to do something about that," Young says. "So that's where Concentric was started, with the idea of building private physiotherapy practices co-located within aged care homes. The residents could come down and get access to better quality care on a user-pay mechanism, rather than a government-funded mechanism, which was suboptimal."
Under this new model, Concentric would also open its doors to the public, becoming both a community private practice and a residential aged care rehab programme. Over the past five years, Concentric has grown exponentially. It began in September 2017 with just one practice and today they have 31 locations across Australia, employing 250 allied health professionals.
The practice's number one partner is Opal Healthcare, one of Australia's largest providers of residential aged care. Concentric's practices can be found in a number of Opal's properties across Australia. "Back in 2017, they were our first residential aged care partner that shared a common belief in the onsite rehabilitation model and they have been pivotal to the success because they shared the values we do," Young says.
Opal included Concentric sites in many of its existing aged-care homes where it was logistically possible, and have included wellness centres in every new home built since. "They've really adopted the philosophy that we went to them with back when we started," Young adds. "We were just a little start up and they believed in us and they've been fundamental in making a dent in the aged care rehab space. Because they believed in us, we had proof of concept and we were able to take that proof of concept to other providers. We were able to scale our model and we couldn't have done it without them."
Concentric now has a number of partners, and has expanded its scope even further. Now, in addition to physiotherapy, Concentric clients have access to a full range of allied health professionals, including occupational therapists, speech pathologists, psychologists, dieticians, podiatrists and exercise physiologists. These therapies are now offered in the aged care setting, as well as in the NDIS setting.
"It's been a really rapid rise, but a really impactful journey where we're really delivering a completely new, innovative model of physiotherapy and rehabilitation to some of the most vulnerable people in our community," Young says.
The practice operates with a patient-centred approach. "When we sat down to define our values and our purpose, we were all in furious agreement that whenever a client came to see us or we went to see a client, we would do whatever it took to give them the best opportunity to reach their goals," Young explains. "That might mean getting to work early and seeing a client before they start work or staying back because the person can't get there until after work. It might mean delivering a service in someone's home because they are unable to get to the clinic. It might mean researching the latest evidence-based practice on how to treat a really unique disability. We are using innovative thinking."
Concentric uses the acronym "EPIC" to define its core values, with each letter value cascading into the next. 'E' stands for 'an engaging an enjoyable workplace'. "We know that across the world, engagement is at an all-time low," Young says. "So we have a theory that we need to rally around our purpose and be doing good for others. And that should, amongst a whole bunch of other things, improve engagement."
Concentric has a dedicated engagement team leader that holds steering groups and engagement activities to ensure they are focused on following through on that value.
Next comes 'P', for 'pursue excellence'. "We feel that if people are engaged in their role, then that cascades into the 'P'," Young says. "We feel that if you're engaged, you will pursue a higher level of excellence in the way you conduct yourself in both the clinical and operational." Through pursuing excellence, the outcome leads to 'I' for 'improving lives'. "As allied health professionals our main purpose is to improve the lives of those that we come into contact with. That's why we are really working hard," Young says.
The final core value is 'C' for 'constant innovation'. Young notes, "By the nature of our organisation, we are innovative with the ideas we've come up with that have spawned the growth of Concentric, so we want to continue that core value of innovation, moving forward and continuing to listen to our team and do different things and make sure that we are adapting accordingly."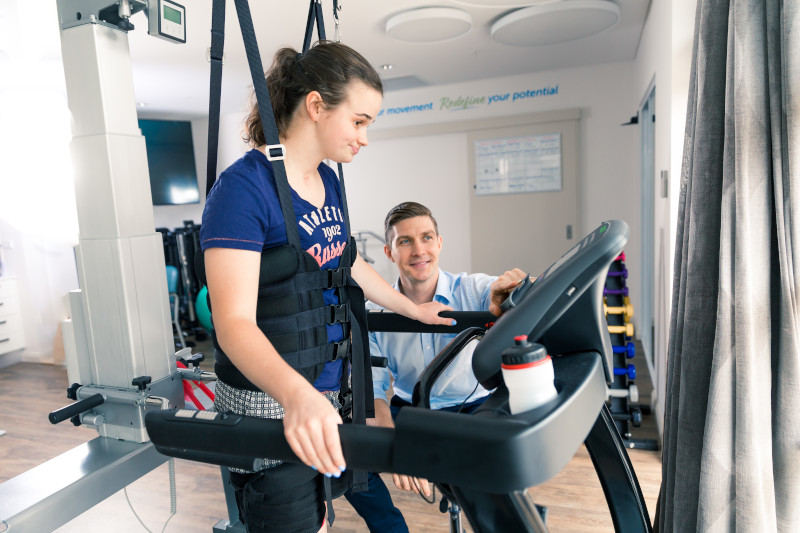 To further their desire for innovation, Concentric is working hard to stay on top of the latest allied health technology. They recently recruited a chief technology officer, who will be responsible for rolling out a brand new client management system, followed by a new scheduling tool and a customer service bot, which will talk to customers and take their feedback.
"We are going to, hopefully, in the not too distant future, start looking into the integration of some artificial intelligence into our organisation, as well as data capture, to really start to (as per our core value) innovate, with regards to the really smart tech that's on the market that can be integrated into healthcare," Young says.
Being able to offer new technology is especially important in Concentric's disability sector. Working with NDIS patients is still a relatively new venture for the practice, and adding enhanced technology will help them expand even more. "I think the next 24 months are a really great opportunity for us to integrate and enhance our tech offering to make that process easier for everyone to work together," Young says. "At the moment, technology is one of the main bottlenecks with regards to effective multidisciplinary care within the disability sector."
The future is looking bright for Concentric's aged care sector. As Young confides, "We are really keen to expand our rehabilitation model within the aged-care sector to make it far more individualised, rather than a cookie cutter approach. The way I explained this to the team is, just because you live in a residential aged care setting, it shouldn't limit your ability to access the services that you need as an individual. I think residential care has suffered from a cookie cutter approach for every single person for a variety of different reasons. But the end result is that everyone gets the same thing. And in society, that's not normal. We as non-residential aged care residents get access to whatever services we need in a timely manner. And that should be the case for residents living in an aged care home, as well."
AT A GLANCE
Concentric Health Group
WHAT: A multi-disciplinary allied health practice operating in the aged care setting
WHERE: 31 locations across Australia
WEBSITE: www.concentricrehab.com.au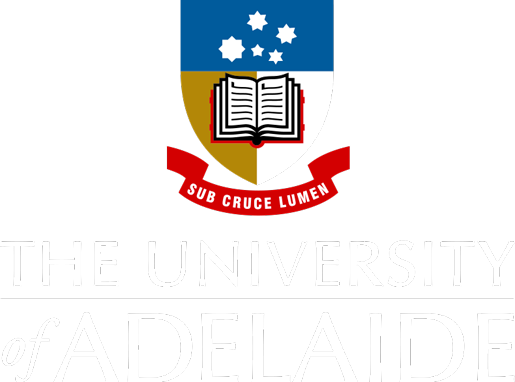 PACE, The University of Adelaide – https://www.adelaide.edu.au/pace/ 
Empowering you, your staff and your organisation to achieve the best outcome. PACE has built an established record for excellence in the delivery of custom training, education services, and learning solutions.
Working with businesses across all sectors, we have extensive experience in providing high quality, professional development programs to deliver industry-lead expertise and work-ready training.