Construct Traffic
Providing Safe Roadways
Business View Oceania interviews Michael Bergonzo, CEO of Construct Traffic, for our focus on Facilities Management.
Formed in 2007, Construct Traffic has a proven track record of excellence that details their work toward improving the traffic control and work site safety industry across Australia. Established in Melbourne as founders' response to market demand for professional, experienced traffic management services, the company fosters a responsive, detail-oriented attitude that ensures safety and quality come before all else. Construct Traffic has utilised their leadership's 20+ years of industry experience to evolve from a team of just 35 to well over 500.
Construct Traffic offers expertise to commercial, utility, and local government clients for long and short-term traffic management, traffic control, pedestrian management, labour hire, equipment hire (trailer mounted arrow boards, B and C class VMX boards, solar powered and 'E-Stop' portable traffic signals, 'Portaboom' boom gate systems, Armourzone barries, concrete barriers, road work signs and devices, and fully outfitted truck mounted attenuators), and plans and permits provision (hazard and risk assessment, traffic control advice, TGS, TCP, and TMP acquisition, council and main road authority submissions, and police permit acquisition where required). The team also runs specialised courses in first aid, traffic management, traffic control, and white card acquisition. Construct Traffic seeks to provide a comprehensive solution to clients' needs across the traffic management space.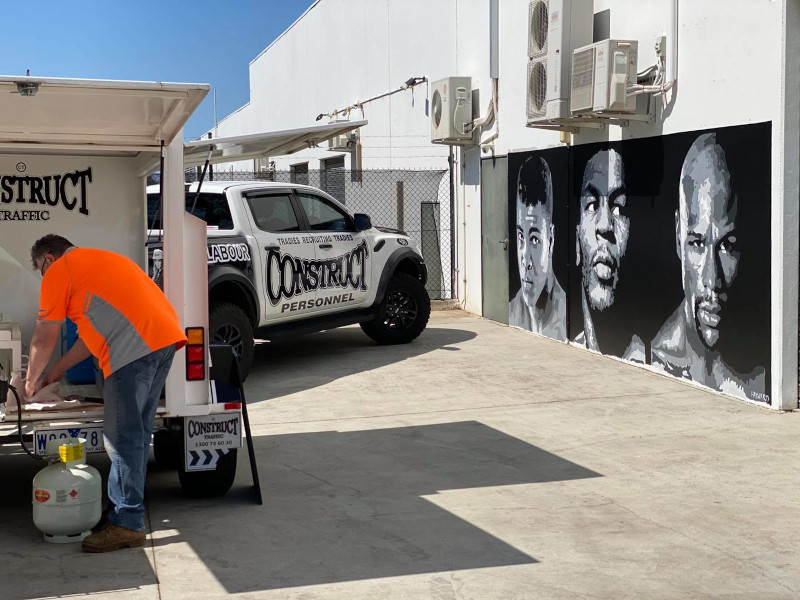 Construct Traffic has a modern fleet of over 200 utility vehicles, small trucks, and truck mounted attenuator vehicles spread throughout Victoria. Vehicles are comprehensively outfitted with safety and efficiency boosting technology, including dual battery systems, reverse cameras and alarms, low-light and night work lights, first aid kits, fire extinguishers, and GPS tracking systems. The entire fleet is branded for recognition and ease of contact.
In their mission statement, Construct Traffic says: "As Australia's fastest growing traffic management company, Construct Traffic ensure certified traffic control officers have experience and are professional. Their services cater for any situation from basic slow/stop routines to major road reconstruction operations, with crew an equipment tailored to meet specific needs. Traffic management professionals are responsible for the efficient provision of safety and risk management and to facilities the effective flow of traffic through road and construction projects, Construct Traffic is committed to maintaining the safest workplace environments for both our staff and our clients, while ensuring safe road conditions to the motoring public. They have a dedicated program to ensure that the Safest, most professional service is maintained. Construct Traffic tracks essential details of all projects, onsite staff, and allocated resources. They are thus able to deliver a quality service consistently and effectively, never losing track of each project's specific requirements."
Michael Bergonzo is CEO of Construct Traffic. "Construct Traffic is a proud leader in traffic control and site safety. Our field crew members are professional, fully certified, and able to adapt to the demanding and ever-changing nature of Australia's modern road infrastructure. Our company culture is all about safety, quality, and professionalism. We have a track record of the highest quality in Victoria, and are one of the fastest growing traffic management companies in the country. We have the tools, the experience, the skill, and the attitude to tackle jobs of all sizes and service a range of different requirements; we have successfully worked on projects such as the VicRoads Asphalt Programs, South Melbourne's Park Street Upgrade, and major tram upgrades."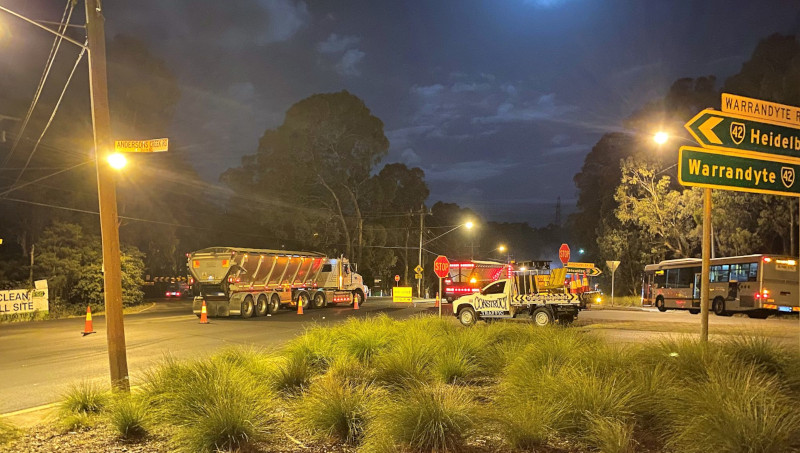 Construct Traffic's dedication to the betterment of their industry is noble, but it hasn't been an easy road. Mr. Bergonzo shares some challenges that traffic managers face on a daily basis. "The biggest challenge for our industry is finding the right staff for the job. There are many discrepancies our there surrounding what our work entails, how much it pays, and the skills required to do it well. It's definitely not standing around with a sign. Our staff put their lives on the line every day to keep road users safe, and that's a big deal for us, but it isn't necessarily common knowledge. Public education has never been more important. Industry bodies like the Traffic Management Association of Australia (TMAA) have a huge role to play in this, and we are forever grateful for their work in raising awareness and improving our industry standards- traffic management tends to have a reputation for being unprofessional, disorganised, and even unsafe. We want to change that for the benefit of our staff, clients, partners, and of course the road users that our work supports." Construct Traffic is also a member of the Civil Contractors Federation and the Australian Payroll Association.
Construct Traffic has invested heavily into comprehensive onboarding software and human resources training to ensure their due diligence for staff development. The company has also worked over the last few years to move to a paperless operations model, making use of digital technology to boost on-site accuracy, improve time management, and do their part for the environment. Present on LinkedIn, Facebook, and Instagram, the team remains customer-facing and enjoys interacting with the general public alongside clients. Available on the Construct Traffic website are four employee highlights- Frank, Barbara, Darren, and Glenys's stories detail Construct Traffic's work flexibility, positive and inclusive atmosphere, career progression, management support, and opportunity to work outdoors as major benefits of working with the company.
Future goals for Construct Traffic include expansion into other states and territories, and improvements to rural and regional service capabilities. Mr. Bergonzo concludes, "We started as a small business, and while we have grown significantly since then, we still hold the same values dear to our hearts. It's important to us that we retain our strong sense of what is right, no matter how big or how busy we get. So, while we do want to expand to service more of Australia eventually, we aren't going about it half-cocked. It will be a gradual, organic growth that ensures we stay true to our principles. Our focus will very much remain on safety and high-quality service."
AT A GLANCE
Construct Traffic
What: Provider of road safety and traffic control services throughout Melbourne, Australia
Where: Construct Traffic is headquartered in Melbourne, Australia
Website: https://www.constructtraffic.com.au/

LIBERTY EQUIPMENT HIRE – Www.libertyequipmenthire.com.au
Liberty Equipment Hire was founded in 2015.
The Director, Richie Heathcote has over 18 years experience in the related Traffic Control/Hire industries. In an industry where equipment quality can vary, we pride ourselves on always providing Quality equipment and Quality service. We can assist Traffic Control companies with our VMS and Arrow boards, or assist Local council with our Crowd Control barriers and Light towers. We support events companies and Builders across Victoria with our Portable Toilet fleet and newly in 2021 we now can also provide Scissor Lifts for Builders, Electricians and anyone else that requires elevation to complete their works.
Ask today how we can help you.
"When I started Liberty Equipment Hire, I worked out quite quickly that quality and service was lacking in the Hire industry therefore we made it our aim to ensure we always provide quality equipment to our clients & we operate 24 hours a day to ensure we are always ready for your call.
– Richie Heathcote
Liberty Equipment Hire
"More than just Hire"