Displayworks
The beauty is in the details
Business View Magazine interviews Dayle Eathorne, General Manager of Displayworks, for our focus on the New Zealand Sign & Display Industry
Operating since 1985, Displayworks is one of New Zealand's longest running signage companies. Starting out in the exhibition industry, Displayworks first focused their sights on building trade shows alongside a small amount of commercial signage. However, driven by a strong desire for expansion, they merged with the owner of Exhibition Hire Services. From there, Displayworks Signs was born and went on to become the spectacular sign producing company that they are today.
As lovers of design, Displayworks has built up a wealth of industry knowledge and experience over the years in their desire to provide a high level of service to their customers through their team of dedicated designers, signwriters and engineers. Using the latest technologies and materials, their services include designing and producing a wide variety of different signs such as vehicles graphics, digital prints, logo design, site signage, illuminated pylons and digital billboards. They can also make poster holders, brochure holders, footpath signs, portable displays and retail display walls – no job is too big or too small.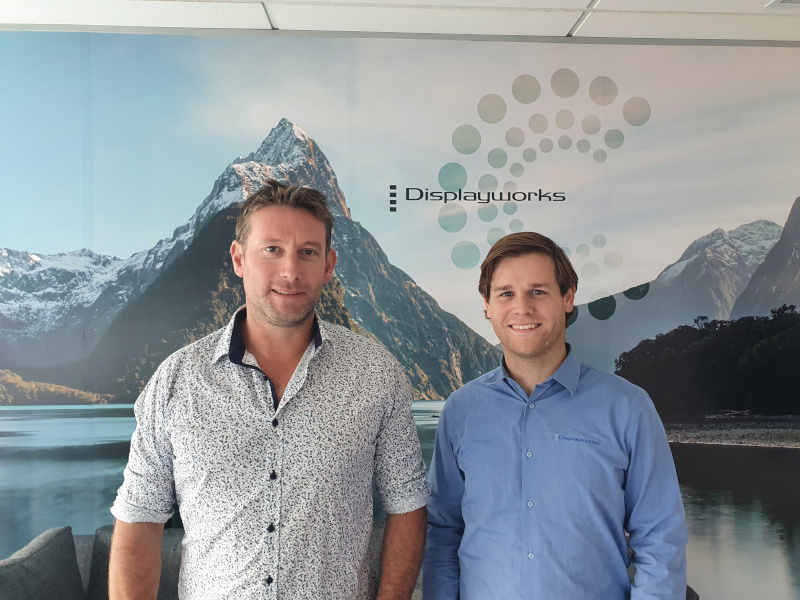 With a strong business mindset for expansion, Displayworks has focused on becoming more commercial over the last 10 years and have branched out from their Auckland offices into Christchurch and Wellington. From here they saw significant growth and began building signs for a number of different industries, including supermarket and hardware chains.
General Manager of Displayworks, Dayle Eathorne, explains, "Our customers enjoy the consistency that they receive from Displayworks with three full manufacturing and installation services but one point of contact; they can get all of their services easily anywhere in NZ." A strong part of the company's success comes from the value that they place on their customers. This can be demonstrated by the high praise received from clients about their service and technical expertise, as well as their ability to work hard and focus on the details. The quality of their service has also come from the strong relationships they have built with their staff.
As Eathorne acknowledges, "We have a low turnover of employees and try to employ people with the right personality who will fit in with our culture. We think that this is important because we can teach the skills, but we want to make sure that people fit in with the culture first and foremost. It can get stressful at times and it's often busy, but in general our people enjoy the challenge. Just recently we have made some decisions about social sustainability and how we can improve our staff's lives by increasing flexibility and providing training and education to improve their lives at work. We've also been trying to identify burnout before it happens."
Despite the fact that it can be busy at times, Displayworks gives employees the unique opportunity to create new and interesting designs. "It's a fun place to work," says Eathorne. "Every day is different, designs are different, there is always a lot of planning and thinking required. This is the beauty of the industry; you can make just about anything because signage and the display are in the eye of the beholder. So, if you can dream it, generally you can make it."
Another star quality of Displayworks is their commitment to being eco-friendly and taking on environmentally sustainable projects. In support of their many customers who have an environmentally-friendly mindset as part of their business model, they have placed a strong focus on helping those clients reduce their impact on the environment. "Many of our customers are trying to achieve the Green Star initiative," says Eathorne. "For example, a supermarket that we are working with is trying to achieve 4 stars and a small part of that means they need signage made from recyclable products."
The Green Star initiative aims to transparently assess which businesses are environmentally stable and can display the Green Star Certification Trademark. Green Star evaluates how sustainable a project is by allocating specific categories. These are called 'credits' which outline a specific outcome that a project must meet. When it is found that the outcome has been met, the project is then given the relevant points which show that the company or business has achieved a specific level of sustainability through the demonstration of specific attributes.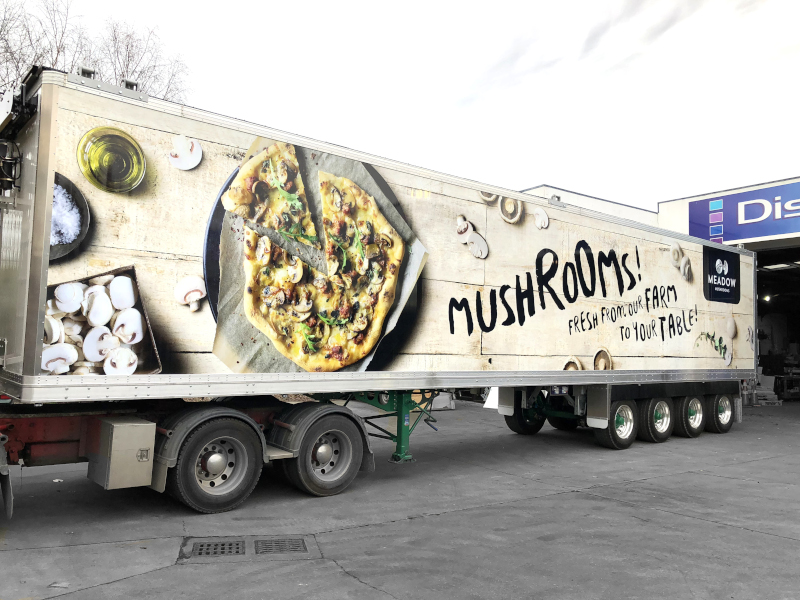 Eathorne notes, "There is a large push towards sustainable products, particularly from our corporate clients. Nasty plastics such as PVCs are out of favour and products such as plywood, cardboard and PVC-free vinyls are becoming more and more desirable. We are trying to apply innovative thinking where possible, with the aim to replace products we would have traditionally printed on a roll-to-roll printer on PVC media with products printed on our direct-to-surface flatbed printer. In conjunction with Cebelio Plastics we are also currently working on a system that will enable us to recycle acrylics. We are working with Canterbury University on the project, as they have the engineering space to help us develop this."
The move towards being environmentally sustainable has marked a dramatic change in the way that the signage business is being conducted. As Eathorne points out, "If you think about it, 15 years ago health and safety would not have even been mentioned and now it's at the forefront of the industry, and sustainability is the next health and safety. In 10 years, imagine where people's thinking and practices are going to be on the sustainability front."
However, beyond the merits of their focus on becoming environmentally responsible and using environmentally sustainable products, working on environmentally friendly designs can also be a lot of fun. Eathorne shares, "One customer came to us to see if we could make a sign out of some recycled beer bottles. We have prototyped it and soon it is going to be installed in a shopping mall. It's an illuminated sign with 1000 empty beer bottles on it." The joy of creating interesting designs has not stopped there – another unique design they built featured two "K" shaped illuminated pylon signs.
The COVID-19 pandemic has been a challenging time for Displayworks, as it has for so many around the world, and the future continues to hold some uncertainty. The restrictions placed on gatherings led to a decline in some planned work for the company but there was a silver lining.
"We were lucky enough to be made an essential service," says Eathorne. "This was because of our connection to the food industry, as we were making signs, plastic guards and dividers related to COVID for supermarkets. So, our management and employees had to find new ways to manage and diversify the business, but we managed to get through last year reasonably well. We currently have steady work, although we are not 100 percent back to the way it was. But it's a lot better than it was last year."
Despite the challenges presented by the pandemic, Displayworks has remained positive and continues with their mindset of growth and to expand their business. "If you think that you have got it all sorted out, someone else is just going to pass you. So, you've got to keep working on initiatives. We would like to increase sales and improve the health and wellbeing of our business and improve sustainability. We are always trying to become more efficient."
Indeed, for Displayworks, the signs are all there for a bright and positive future.
AT A GLANCE
Displayworks
What: Nationwide experts in signage design, manufacture and installation
Where: Head offices in Auckland, Wellington and Christchurch, New Zealand
Website: www.displayworks.co.nz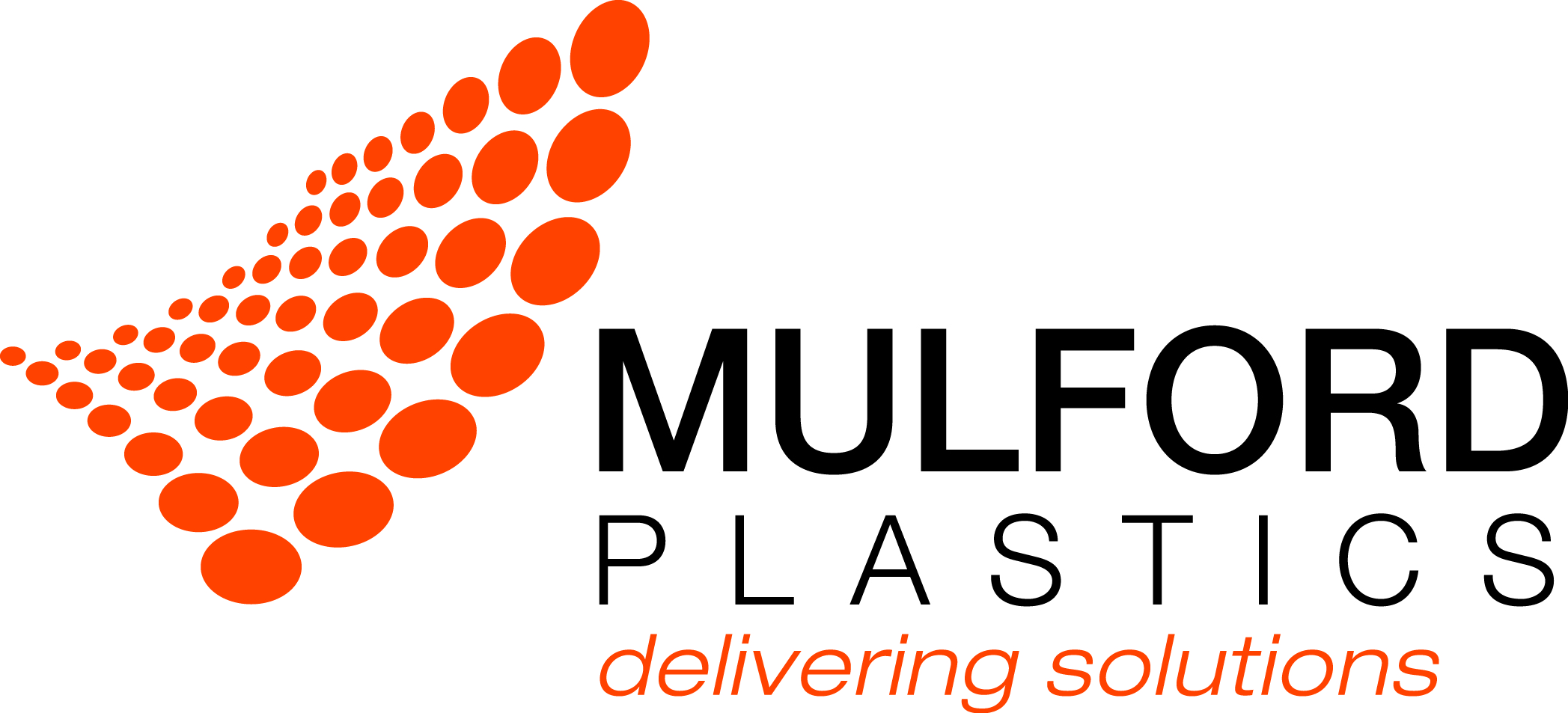 Mulford Plastics – mulfordplastics.co.nz
Mulford Plastics New Zealand has been a leading distributor in the Signage Industry since 1990. With four locations across New Zealand and a broad product range – we not only deliver solutions to the Signage Industry, but to a wide number of Industries and will continue to do so for years to come. We are celebrating 75 years in business (2021) and are proud to continue offering quality products at reasonable prices to not only Displayworks, but to all of our customers.