Ecopod Concepts
Ecopod Concepts
Business View Oceania interviews Paul and Sam Dyson of Ecopod Concepts for our Manufacturing View.
The team at Ecopod Concepts has provided the New Zealand market with architecturally designed, environmentally friendly transportable buildings since their founding in 2015. The brainchild of highly experienced home builder, Steve Brackebush, Ecopod Concepts formed as a fusion of principles derived from bespoke residential building and sustainable home sectors. The company operates under the philosophy that life is all about change, and therefore the landscape that defines how people live, work, and play is constantly reinventing itself. Ecopod Concepts are proud to design, manufacture, and distribute transportable buildings that enhance the daily lives of their users whilst maintaining a minimal impact to the environment.
Senior representative Sam Dyson (General Manager) offers his unique insight into Ecopod Concepts. "Ecopod Concepts' transportable ecopods are designed to be highly customisable to suit the needs of any user. We provide an alternative to traditional high-cost, low-spec prefabricated buildings, and offers a versatile yet affordable solution to a range of building needs from bedrooms, offices, and workspaces to gyms, guest accommodation, holiday homes, and more. All of our ecopods are built in a fully enclosed facility using select materials to ensure building quality remains of the highest standard, from design through to completion. We are attentive to detail and love to work collaboratively with clients to optimise customisation and provide a unique solution to any project requirement."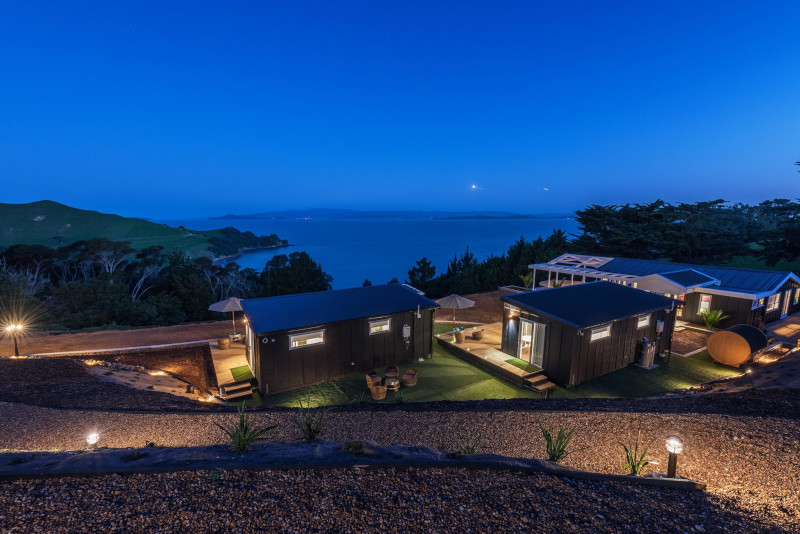 A team of 15 staff, Ecopod Concept operates out of Auckland, New Zealand. Buildings are manufactured on site from scratch using sustainable materials and distributed to clients around the country. The company has invested heavily into innovative technology to supplement their success, Mr. Dyson explains. "Digital, manufacturing, and social technologies have enabled us to boost efficiencies in how we operate and build our transportable buildings at a higher volume and lower cost. For example, we've developed an in-house pricing tool using excel, which allows us to customise many aspects of our buildings and easily calculate an accurate price for our clients. We also work with Kaizen Lean manufacturing principles to improve our production systems, ensure a culture of respect for our people and deliver great value to our customers. We use a number of programs for quoting, timesheets, project management, online collaboration, fine sharing, marketing, security, and sales. Just some of these include Workflow Max, which is a Xero software, Microsoft Suite, WordPress, Adobe Illustrator, ActiveCampaign, Ubiquity, and a fantastic architecture software called Chief Archictect that creates customised floor plans. So, technology is a huge part of how we operate, and with new tools being developed every day, we keep an very close eye on what's out there."
Safety is paramount at Ecopod Concepts. Senior representatives employ ongoing dialogue with staff surrounding workplace health a safety measures, and machinery is regularly cleaned around the site for hazard reduction purposes. Alongside safety discussions, staff meet regularly to remain up to date on sustainability initiatives and keep operations as lean as possible. Mr. Dyson elaborates, "We engage a lean manufacturing consultant to help us target and minimise the seven key wastes of manufacturing, including transportation, over-processing, over-production, etc. We are certified as Green Homestar Assessors and provide the framework for green building design in New Zealand to which we subject our plans, and also run a Lifecycle Analysis on one of our ecopods which determines the energy, carbon dioxide emission, and financial costs of our buildings over a 50-year timeline compared against alternative building methods available. Our products are also timber-framed as opposed to traditional steel."
In supporting social and economic sustainability, Ecopod Concepts partner with New Zealand suppliers and source from neighbouring Pacific countries such as Australia to stimulate Oceania's localised economy. The company has developed ongoing relationships with community housing providers to create small developments of affordable housing with a lower environmental impact. Staff are committed to continuously developing Ecopod Concept's core offering to optimise for consumers in performance and aesthetics. A strong set of core values underpins everything the team does: skill, balance, sustainability, development, quality, accountability, efficiency, and opportunity. Mr. Dyson shares, "We're focussed on creating an environment of learning and improvement. That creates a culture of engagement, enthusiasm, and care through which our people grow and learn supportive environment towards shared goals. It's great for builders to get to go to the same place every day, keep their tools in one place, and work in a covered space so they can build in all weather, where the plans and client relationships are developed for them, and they can focus on simply building something great."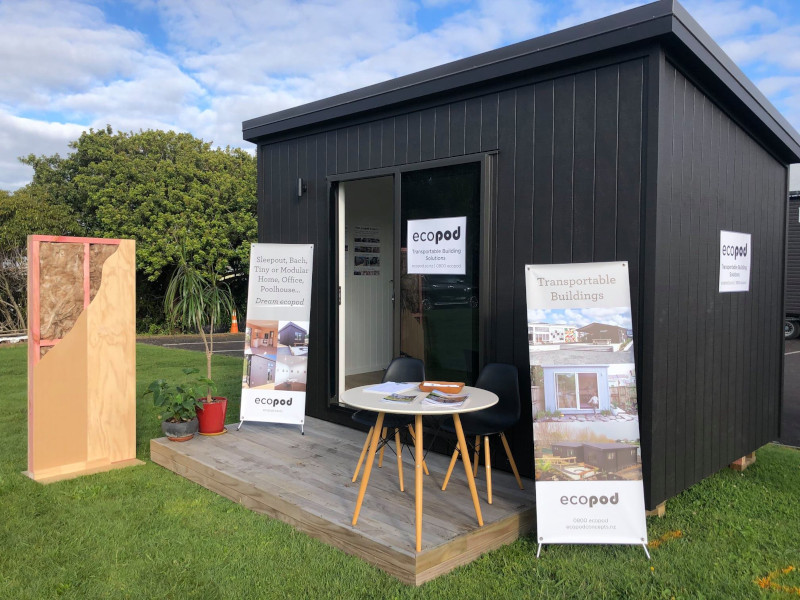 Ecopod Concepts looks to the future with expansion and continued development in mind. The company plans to expand further into accompanying areas of the residential market, including urban infill housing and community housing, external accommodation, minor dwellings, and rural development accommodation. Mr. Dyson explains, "Now that cities have become so expensive to live in, there's a real resurgence people wanting tol reconnect with, live, and work on the land in rural and regional communities. Housing has become unaffordable for the majority of New Zealanders, and many are struggling to come to grips with our critical housing shortage. We are especially seeing this amongst our Maori indigenous peoples. We see our ecopods as a potential solution to that because we're building high-quality, long life, highly insulated, affordable, economical dwellings with an ecological or sustainable overlay. So that's something we plan on being a big part of moving forward." Ecopod Concepts is also exploring potential opportunities to branch into neighbouring Pacific countries such as Australia and developing a franchise-style rental fleet to better service clients who are looking for temporary transportable solutions.
Ecopod Concepts are proud to provide discerning customers across New Zealand with affordable, customisable, sustainable, and high-quality transportable building solutions to suit a variety of purposes and requirements. The team will continue to develop their offering to New Zealand consumers as the market grows and expect to see significant innovation in the transportable building sphere in the coming years- innovation they plan to be at the forefront of. Watch this space!
AT A GLANCE
Ecopod Concepts
What: Environmentally friendly transportable buildings throughout New Zealand
Where: Ecopod Concepts is headquartered in Auckland, New Zealand
Website: https://ecopod.co.nz/

Stärke Group Ltd – www.starke.co.nz
Stärke is one of the only end-to-end joinery system suppliers in New Zealand, with in-house design, product suites, supply chain, fabrication, and installation. Stärke has found a strong niche in the offsite supply chain, with a range of standard window sizes being utilised for manufacturing efficiencies and cost reductions.