Elite Security Screens and Doors (Elite)
Developing Security for 38 Years
Business View Oceania interviews senior representatives of Elite Security Screen and Doors for our Manufacturing View.
Elite Security Screens and Doors is Australia's leading security screen manufacturer. Since their founding in 1984, Elite have worked to support Australia's trade sector through their innovative manufacture of top-quality security products, renowned reliability for timely, efficient distribution, and unsurpassed customer service. A family-owned business that proudly fosters old-fashioned values, Elite are well known for their ability to supply and deliver on highly specified, large volume, custom finished, and/or time constrained orders for clients located along the East Coast of Australia from Brisbane to Newcastle, Sydney, Central West, Canberra, Wagga, the South Coast and Melbourne.
Elite manufactures the entire range of Amplimesh security screen products and also provides technical support and resources for managing installations. All Elite products are fully compliant with current Australian standards and backed by their quality guarantee. The company serves clients ranging from large home improvement franchises and window companies to small businesses and sole traders.
Senior representatives Andrew Johnston (Owner, Director), Ian Harkin (Elite Group General Manager), and Russell Vincent (UPVC Channel Manager) share the Elite story. Mr. Johnston shares, "We are a team of 70 that develops, manufactures, and distributes security screens and doors for the protection of the Australian community. Our work supports the trade sector through value adding for their business and allows end users to improve their home security. So, what we do is incredibly important."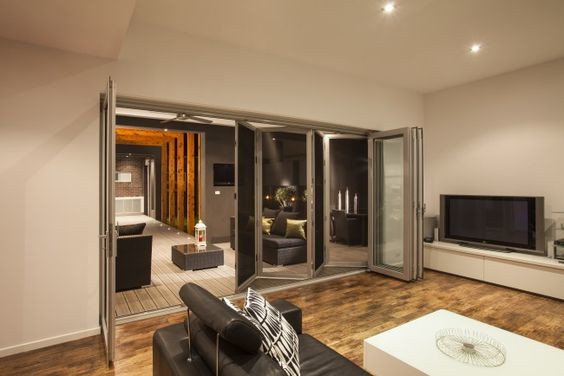 Elite has been a large facilitator in the recent uptake of UPVC window technology across the country. Collaborating with organisations such as the UPVC Windows Alliance, Australian Window Association, and Australian Security Providers Association, and industry partners like Capral and AWS, Vincent says Elite is helping to improve product quality in Australia and promote the benefits of UPVC for industry stakeholders and end users. "We began our support for UPVC fabricators through our trade network; we have a fantastic relationship with uPVC distributors like Kommerling, Aluplast & Deceuninck, with local fabricators making windows. We saw that security screens being brought in from overseas simply didn't match up with our Australian quality standards, and certainly didn't meld well with UPVC technology. So we came up with a range of extrusions, everything from adapters for hinge doors and sliding tracks to high- and low-profile frames, with a colour range to match UPVC film for aesthetic purposes."
UPVC windows provide a number of benefits to Australian users; they are low maintenance and easy to clean, have high durability, acoustic performance, structural integrity, are recyclable and resistant to rot, salt erosion and corrosion, adaptable to security systems, flexible in their use and supportive of natural cross ventilation. UPVC window frames are also non-conductive, which eliminates heat transfer and contributes to high thermal performance, especially when combined with double glazing. Mr. Vincent continues, "UPVC not only provides a number of economic and environmental benefits – it also gives homeowners a level of comfort in their home that is far higher than what we see with basic window systems. Yes, you'll earn your investment back in energy savings over time, but you get a level of comfort that really improves quality of life, especially in our harsh climate. UPVC is a fast-growing sector in Australia, though our uptake is far behind what we see overseas. Elite has really taken it on as a core focus; we exist to support window fabricators and home improvements businesses, rather than them trying to make their own screens and doors. Windows contribute up to 85% of heat loss in summer and 50% of heat gain in winter in Australian homes, but it is still not a mainstream product. We want to see the uptake of double glazing continue to grow, as it is going to be a crucial part of our country's ability to achieve net zero sustainability goals."
Elite identifies one main point of differentiation in the Australian market as their reputation for highly personal, genuine customer service. "It might be a bit old-fashioned, but we still believe in personal attention, giving our customers one on one service as required. It's just something that we believe in, and which has always been good for our business. Our trade customers respect us because they know they will get what they order when they want it and that the quality will be consistently high in every regard allowing them to focus on installation." Elite uses their name as an acronym to spell out their values: Engage, Listen, Integrity, Teamwork and Empowerment.
While the family business may self-proclaim their values as old-fashioned, their use of technology is anything but. In addition to their support for advanced UPVC window technology, Elite have recently begun the design and development of manufacturing and quoting software using Australian software providers. Mr. Harkin explains, "We have been working with a local Australian company to develop mobile technology that allows staff to measure & quote on site, which potentially saves up to week in lead time, improves efficiency on site and ensures accuracy and flexibility for our customers."
o week in lead time, improves efficiency on site, and ensures accuracy and flexibility for our customers."

Looking ahead, Elite predicts that Australian standards will be updated to include UPVC and double-glazing window technology as a requirement for thermal home efficiency. Mr. Johnston elaborates, "There's no argument now that double glazing is a requirement if you want to have a thermally efficient house. So I would say we will see our national construction code change to reflect that, but it will take a while. From a political standpoint, these things are hard to change. But now that we have the proof of the benefits of this technology for those living in our particular climate, I think we have gained some traction."
Elite also plans to continue their work in attracting the next generation of manufacturers into the Australian market, Mr. Harkin says, by promoting an apprenticeship for the sector that is standardised across all states and territories. "There have been some really strong performances recently in Australian manufacturing, so we have seen interest rise a little in our sector as a career path. So we are promoting a Cert III apprenticeship by going into schools and bringing people into the business from school. I think if you engage young people with a solid career plan, and you've got good software systems, a strong customer base, and positive values in place, you're more likely to empower to next generation to come into the market and help us grow."
AT A GLANCE
Elite Security Screens and Doors (Elite)
What: Manufacturer of security screens and doors, delivering to Brisbane, Sydney, Canberra, Wagga & Melbourne
Where: Elite Security Screens and Doors is headquartered in Sydney, Australia
Website: elitessd.com.au

Accent Software Pty Ltd – accentsoftware.com.au
Accent Software is a leader providing business software for the window furnishing and home improvement industry. Offering a cloud solution that centralises your business processes from Lead Capture, Configure-Price-Quote to Installation seamlessly. Wanting innovation that is simple to use? Contact us now for a free trial or demonstration.