Enchanted Pools
Creating Quality Time for You and Your Family
Business View Oceania interviews Matt Adlam, Director of Enchanted Pools, for our Manufacturing View.
Formed in 2019, Enchanted Pools is a family owned and operated business that supplies and installs concrete and fibreglass pools and associated pool area components across Southeast Melbourne and Gippsland, Victoria. Backed by senior representatives with over half a century of experience in the pool and construction industries between them, Enchanted Pools has worked over the last three years to build an incredible working portfolio, foster genuine business relationships with key suppliers and strategic partners in the region, and provide a comprehensive service founded on quality, variety, and value for money. From concept through to handover, clients experience a streamlines process that is seamless and exciting. Enchanted Pools create family-friendly, beautiful, and functional pool environments that are designed to inject quality time and true joy into the lives of those who use them.
Enchanted Pools specialises in kit, fibreglass, and custom-built concrete pools. With a range of colours, sizes, and styles to choose from, clients are spoiled for choice, but it's not just about aesthetics. The team at Enchanted Pools take into account every factor when recommending pool designs, including site constraints, access, backyard shapes and sizes, desired finishes, budget, and use requirements such as fitness, socialisation, fun, and relaxation. Experienced consultants are available to review potential sites and assess client needs to recommend the best pool style for individual clients. Kit pools are available upon request and can be installed by clients for simplicity and ease of use. Fibreglass pools are manufactured within the state of Victoria and delivered individually directly from the manufacturer to the pool site. Enchanted Pools are the only pool group that provides made to order manufacturing for fibreglass pools. The company offers no less than 15 fibreglass pool designs to choose from, with four additional spa designs also available. Enchanted Pools' concrete pools are rendered, fully tiled, and custom built to luxury standards. Staff are proud to facilitate any desired colour their clients may think of to match their custom pool vision.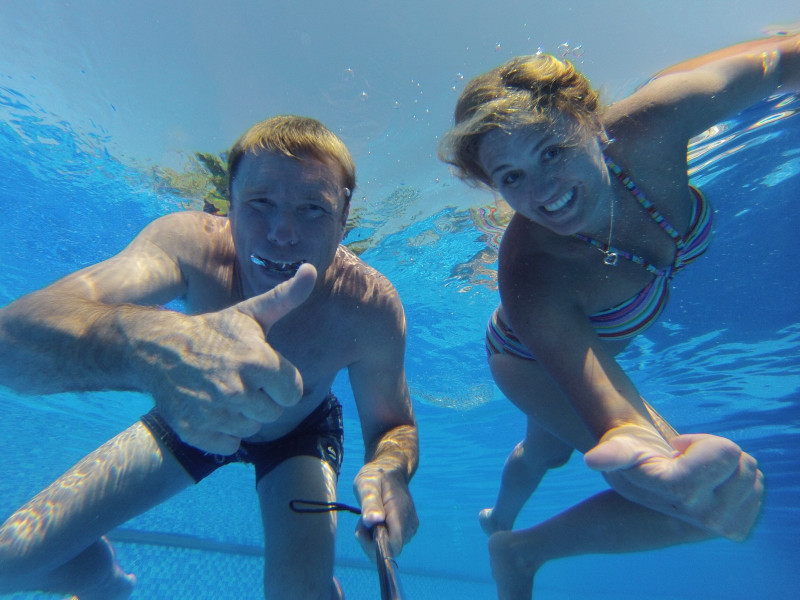 As Director of Enchanted Pools, Matt Adlam is excited showcase the company's success and capability in Victoria's residential pool sphere. "We are a family business that pride ourselves on our ability to combine old-fashioned family values with modern technology to create something truly wonderful for every customer that walks through our doors. Our staff are all highly experienced and passionate about bringing that quality time into the backyard; we have a plethora of five-star ratings and rave reviews to show for it, which we just love to see. And we aren't just limited to pools, although they are our main business. We can facilitate pretty much everything for the backyard concept surrounding the pool from design, project management, and pool additions or upgrades- and if we don't do it, we have a close partnership with someone who does."
Enchanted Pools features a number of unique operations that differentiate the company from the rest of the local market, particularly surrounding their time-management, plan availability, and innovative use of technology. Mr. Adlam explains, "One of our biggest defining factors in our space is our use of time, and how quickly we can get a working concept folder to our clients. I can have a customer call with their vision, get to work, and have a draft plan for them in just two hours. Now, the process of engineering still has to go about, which might take two days or so. But our ability to get that initial folder out so quickly cuts down plan time for our clients massively compared to more traditional processes that we see in the market. We also use technology really effectively to streamline that process, which has been of great benefit to us during COVID. Since we hit lockdown very early on in the business, we worked hard to find a solution that would allow us to continue operating and providing concepts when we couldn't go on site to assess a potential location." Enchanted Pools has the ability to use Google satellite technology to view potential sites, help create quotes, measure boundaries, identify structures and restrictions, and even place designs that allow clients to envision their pool, all in under three minutes.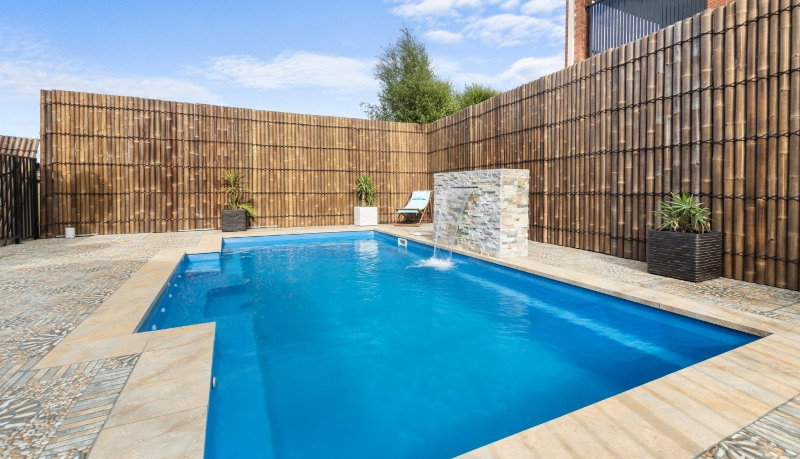 Enchanted Pools has invested heavily into the training and professional development of their staff and recognises all members of the team as individuals. In line with their values as a family business, management remains flexible and sensitive to staff needs. Mr. Adlam shares, "There's something really wonderful about being part of a small, tight-knit, family-orientated crew. We don't want to rule the world here- we do what we do and we do it well, and we are confident in our ability to continue that. So if the team wants to work a few extra hours during the week so that everyone can go home at lunchtime on Fridays, we are more than happy to facilitate. It's nice to get home and see your loved ones. That's the difference, I think, between a good company and a company that takes advantage of their staff for company gain. We don't ask our guys to do anything we wouldn't do ourselves. And that filters down to our customers; they know we value their enjoyment and fulfillment, and that we are passionate about what we do, because it's right there on show."
Existing clients of Enchanted Pools serve as a real-time portfolio, Mr. Adlam says. The company receives referrals for each installation, and happy accepts word of mouth as their main marketing strategy. "At the end of the day, we do what we promise. We improve the lives of our customers through the backyard environments that we create. And their appreciation is not only fuels our passion, it fuels our business. We service quite a specific area in Victoria and only take on one or two pools per week. That way, we stay lean and focussed on quality."
Enchanted Pools would like to conclude with their thanks to key suppliers and strategic business partners that have helped the company reach its current level of success. These include Conquest Pools, Fluidra, and Austral Solar.
AT A GLANCE
Enchanted Pools
What: Provider of concrete and fibreglass pools and spas for clients in Melbourne.
Where: Enchanted Pools is headquartered in Melbourne, Australia.
Website: https://www.enchantedpools.com.au/

Fluidra Australia – www.fluidra.com
A leading company in the pool & wellness industry, Fluidra has been supplying the most trusted pool equipment globally to high-end residential and commercial pool builders, such as Enchanted Pools, since 1969.
Fluidra fosters relationships with local pool professionals that go beyond just providing quality and innovative pool equipment. The team at Fluidra Australia & New Zealand offer technical expertise, training and aftersales support to ensure their trade customers are providing the best possible service to pool owners.
As a Fluidra Platinum Partner, Enchanted Pools is recognised as an elite pool builder with a strong commitment to delivering quality projects using Fluidra's globally recognised brands.
Matt Adlam, one of the two owners of Enchanted Pools, and previous Managing Director of AstralPool (one of Fluidra's premium brands), knows first hand Fluidra's dedication to quality, sustainability and innovation. During his time with AstralPool, Matt oversaw the research and development, design and production of AstralPool equipment at Fluidra Australia's state-of-the-art manufacturing and distribution facility in Keysborough, Victoria.
Fluidra Australia continues to grow globally and locally with the recent acquisition of SR Smith and Sunbather extending their lifestyle offering to pool owners. Together with their pool professional partners, Fluidra is committed to providing the perfect pool experience.

Reece Plumbing – reece.com.au/pools
With 40 dedicated branch locations across Australia, Reece Irrigation & Pools provide quality products and specialised service to pool builders, pool plumbers, pool maintenance professionals, irrigation specialists, landscapers and gardeners. They are committed to helping their customers succeed in business and offer innovative services that will save them time and money every day.