ESP Medical
Your Plastics Team
Business View Oceania interviews Hillary Sharp, Business Manager at ESP Medical, for our focus on Health and Fitness.
Established in 2020 as a division of parent company ES Plastics, ESP Medical is a New Zealand owned and operated medical plastics product developer and manufacturer. Parent company ES Plastics has been in the manufacturing game for over 30 years. In response to the ever-increasing demand for medical supplies alongside nationwide lockdowns, the company invested their assets and experience into the establishment of ESP Medical as a specialised division. That investment worked to boost New Zealand's manufacture of medical supplies including devices and helped to ease significant pressure felt by healthcare systems around the country during the height of the COVID-19 pandemic.
Operating out of Hamilton, New Zealand, the team of five at ESP Medical has utilised ES Plastics' facilities and supporting staff over the last 24 months to build a business unit dedicated to the design, manufacture, and continued development of high-quality medical plastics products. ESP Medical was also able to utilise the pharmaceutical manufacture division of ES Plastics, which has been operating for the past 20 years under Director Heather Allen's management. The ability to use the quality systems and infrastructure within this division, such as GMP clean rooms and full traceability requirements, was a perfect steppingstone into the manufacturing requirements of medical products.
ESP Medical offers a comprehensive contract manufacturing service that begins with concept design moves into product design, design for manufacture (ensuring all products are fit for efficient full-scale manufacturing prior to tooling), in-house, and production manufacturing (injection moulding, blow moulding, thermoplastic elastomer moulding, insert moulding, over moulding, and GMP silicone moulding), before concluding with post production support (inventory management, regulatory support, labelling, packaging, assembly, third-party printing management, and electronics support). The company is also responsible for the design, manufacture, development, and distribution of their RESPO2NSE ventilator, which was created as a 'safety net' for New Zealand's healthcare system in the height of the pandemic. The RESPO2NSE ventilator is currently being commercialised in Sub-Saharan Africa and Asia as a compact yet flexible device suitable for emergency, intensive, and transport care.
Business Manager Hillary Sharp shares ESP Medical's evolution over the last two years. "We were created as a branch of ES Plastics when our Managing Director, Jeff Sharp, got together with two neighbours of his, who were both doctors, to discuss New Zealand's shortage of medical supplies. Conversations started small and centred around PPE products, but Jeff quickly realised that we had the manufacturing and design capabilities to provide a more high-tech solution for critical care. And so, the concept for the RESPO2NSE ventilator was born, and that remains our main area of business. It's pretty unbelievable how fast the last 24 months has gone for us, and the level of growth we have achieved. We also acquired our ISO 13485 manufacturing certification, which allows us to contract manufacture for other medical designers and companies in niche areas of the industry."
Currently, the RESPO2NSE ventilator is being commercialised in developing countries that lack basic critical care devices, as a support for national healthcare systems. Miss Sharp explains, "An important thing to remember is that a lot of the countries we service didn't have sufficient ventilators or the infrastructure to support them, even before COVID. As an example, many of the countries in Sub Saharan Africa have ventilator numbers that you can count on one hand. Unfortunately, the current infrastructures in these locations are unable to support many modern medical devices, so we adapted our device to suit the use environment and were able to support that with our RESPO2NSE product. But it's not just the pandemic- these markets have an ongoing need for these products, so we are making sure that the RESPO2NSE ventilator can continue to provide accessible healthcare to a variety of developing environments moving forward."
ESP Medical fosters core values that include efficiency, quality, innovation, and fairness. Staff work as a team, maintaining consistent communication that creates an environment where new concepts and ideas are heard and appreciated. Shifting into the medical industry as an emergency care supplier in such a short period of time was no easy feat, however. The team was able to manage the move thanks to their ability access facilities, experience, and networking opportunities through ES Plastics. "Being backed by ES Plastics has really been key to our development. Being able to start with such a strong manufacturing base, on-site tooling, capable designers, engineers, and warehousing… Everything we need to provide a service from concept to post-production support has been made available to us from the very beginning," Miss Sharp says. "There is a significant difference between the medical industry we supply and the sectors that ES Plastics has traditionally served, especially when it comes to regulatory and quality control systems. Due to the volatile nature of the pandemic, we manufactured our RESPO2NSE ventilator very, very quickly- we had a prototype within two weeks- but then we had to wrap our head around the fact that regulatory processes for products such as our medical device can really take anywhere from 12 to 24 months. So we were able to take a lot of experience from the three decades that ES Plastics has within their industry, but there were certainly some new challenges and experiences that we had to address and adapt to."
Alongside ES Plastics, ESP Medical would like to thank suppliers Palmer Design and United Machinists, sister company Milktech NZ, and New Zealand Trade and Enterprise (NZTE) for their contributions to ESP Medical's success over the last two years. Miss Sharp concludes, "Palmer Design has rapidly 3D printed a lot of prototypes for us, and United Machinists worked day and night to help us create machined components for our RESPO2NSE ventilator. Milktech NZ provided us with repurposing opportunities with electronics from technology used in their dairy sheds- it was a great foundation to build our prototypes on. We also want to say a big thankyou to NZTE, who have helped us immensely with the commercialisation of our product." ESP Medical also extends their thanks to Dr. Martin Harvey and Dr. Giles Chanwai, who were involved as Clinical leads throughout the project.
Moving forward, ESP Medical will continue to run research and development programs that support further innovation in medical plastics, provide contract manufacturing opportunities to other members of the healthcare sector, and build the company as a self-sufficient entity working towards the development of medical technologies for use around the world.
AT A GLANCE
ESP Medical
What: Intelligent medical device design and manufacture
Where: ESP Medical is headquartered in Hamilton, New Zealand
Website: https://espmedical.co.nz/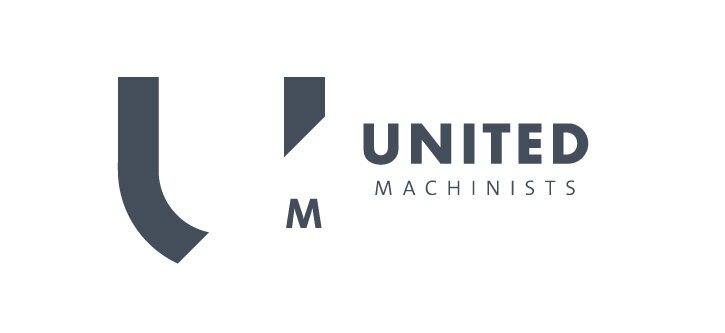 United Machinists – https://www.unitedmachinists.co.nz/
When the world's stockpiling components like toilet paper – you need to know you're in the priority queue.
Manufacturing has a lot of moving parts – in a pandemic it can feel like those parts are all moving in opposite directions.
In New Zealand and Australia our manufacturers have found themselves second best to the rest of the world stockpiling components, a mentality akin to panic buying of toilet paper. For example who could have predicted such global shortages in micro-chips, some of our customers have faced up to 24 month lead-times!
United Machinists hasn't been left unscathed by supply chain issues either – steel pricing can fluctuate by up to 40% quarterly, aluminum lead times are touted to hit 12 months and surface finishing providers are bottle-necked.
Not to mention freight providers are so stretched that they're breaking stuff – we know, we've arguably developed the most beautiful bullet proof custom designed component packaging imaginable as a result!
As a second-generation family owned machine shop in one of the Southernmost manufacturing areas of the world – we've had to adapt and pivot our way of operating.
In 2020 we completed the expansion of our environmentally controlled machine shop purposely designed for the medical and aerospace industries. We can now machine and inspect thousands of medical components every week – to tolerances as low as 6 micron.
In such a volatile world we've focused on delivering certainty – we've brought in specialist delivery expertise and new digital systems, such as real-time client production links and client KPI reporting.
We've stepped up to client's needs by offering production capacity planning, forward stocking of raw materials, additional rapid prototyping capacity and in late 2022 we'll be launching our own medical and aerospace grade anodizing line.
We're proud of being a second-generation family business with the opportunity to engineer the futures of our people. Whilst robotic automation and continual advancements in additive manufacturing promise to transform labour productivity – they'll never fully replace it.
To address the short labour market we've created a workplace our employees love, and we've gone out to the schools and polytechnics to attract the best and brightest apprentice talent.
At the end of the day we know that our clients can't deliver if they don't have all the parts. That's why it's hard coded into our values and sign-written onto our walls – "it starts with us for our clients to change the world".
Sarah Ramsay
CEO & Co-Owner
United Machinists