Euro City Automotive and Marine (Euro City)
Purveyors of the Finest
Business View Oceania interviews Terry Elmsly, Managing Director of Euro City, for our Automotive View.
Established by Managing Director Terry Elmsly in 2005, Euro City Automotive and Marine (Euro City) is Napier's premium dealer for elite automotive and boating brands. Supported by a team of nearly 100 passionate, talented individuals, Euro City works to provide unmatched dealership services to the discerning client. The company operates from their award-winning dealership in Napier with a small service centre in Auckland.
Stock consists of new Audi, Volkswagen, Škoda, and MG products with a large array of high-end quality used cars (Euro City Automotive). In the marine centre, boat brands Crownline, Finseeker, Ocean Craft Marine, Herley Boats with another new brand joining the line up shortly are complimented by Volvo Penta, Honda Marine, Parsun and an OEM Agreement allowing the supply of Mercury product on their own boat brands (Euro City Marine). Euro City also provides servicing, parts, and accessories to enhance longevity, improve performance, and ensure optimal quality.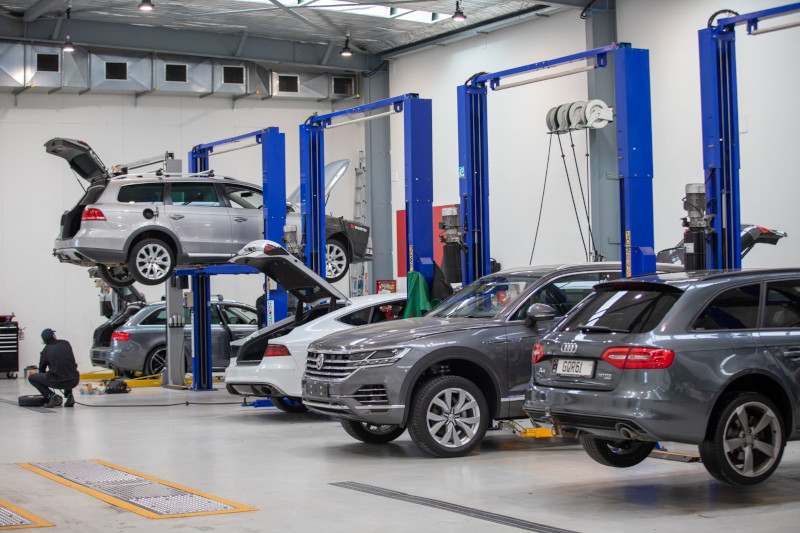 Having worked in the industry since he was 15 years old, Terry's knowledge and experience is second to none. He begins, "Our automotive branch has proudly supported generations of drivers from all over Hawke's Bay and the wider New Zealand community since its inception 17 years ago. We like to spoil our clients for choice, so whether they are looking for a family car, something sporty, or an all-rounder SUV, we have them covered. We change up our stock regularly, our team of sales staff are incredibly skilled, and our industry-accredited service technicians ensure each vehicle or boat product leaves running better than when it arrived. We stock genuine Audi, Volkswagen, Škoda, MG, Honda Marine, Volvo Penta, and Parsun parts and accessories- and while we specialise in our premium brands, we also service other makes and models in the New Zealand market. The team can carry out factory-scheduled servicing, wheel alignments, windscreen repairs, accessory fitment, etc, whether it's a car or a boat and trailer scenario. We also service larger boats that are permanently docked in the water with mobile techs that can come to you.
We provide clients with prior bookings the use of a courtesy car to minimise inconvenience, and for shorter bookings, we have a comfortable lounge. We even have a complimentary valet service for existing clients! When you come to see us, you come for quality, and stay for the experience. Our marine division was born in 2020, and initially was designed to provide a future offset to the potential reduction the Automotive industry will experience as a direct result of the implication in electrification. Bear in mind- there's nothing to service inside an electric car. Currently, we can service up to 45 or 50 cars per day. Over the next five years or so, we expect that number will decrease as electrification of the motor vehicle takes hold. As there's little we can service inside an electric car our support staff, many of whom have been with us for over a decade, are being retrained to service other internal combustion engine products, namely marine.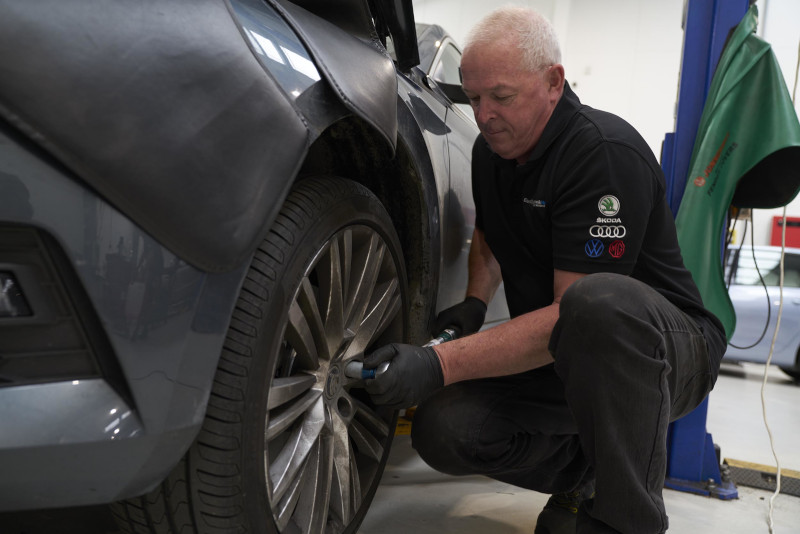 I myself enjoy boating, and New Zealand is a wonderful boating destination, so it just made sense to diversify and ensure our business maintains longevity for the many employees that have invested their time in assisting to create this business. 12 months ago we set up a presence in Auckland, which accounts for 50% of the New Zealand boating population, via the Bensemann Boating centre. We then found ourselves being appointed to represent Crownline & Finseeker from the United States, Ocean Craft Marine from Dubai, and our local Herley Boats in New Zealand as the Australasian distributor. As the Australasian distributor for New Zealand and Australia we also now represent China, Vietnam, Hong Kong, Philippines and the Pacific Island nations. Our boating services include engine and transmission servicing, repowers, accessory electronics installation, and checks for batteries, steering systems, and running gear. If we don't have parts in stock, we can get them. We have a very good hold on our market and are proud of what we have achieved to date."
Euro City also has its own in-house finance company: Online Automotive & Finance. As a registered finance provider, the business provides bespoke financial solutions for clients that suit individual requirements at competitive rates. Euro City's finance team offers credit agreements, business and finance leases, operating leases, and commercial funding for property acquisitions. Normal lending criteria applies, and Finance deals and contact can be made on the Euro City website.
A major shortage of microchips is currently challenging engine manufacturers across a variety of sectors, Terry says. "Whether you're an auto or marine manufacturer, whether you're in Australia, New Zealand, or America, you're going to have trouble with supply right now. To top it off, there's huge consumer demand thanks to COVID, and costs have skyrocketed thanks to the ongoing situation between Russia and Ukraine." Tackling these challenges head on has been Euro City's only option. Relying on their primary values- honesty, integrity, and teamwork- and strong network of collaborative partners, the business has continued to thrive in the face of adversity. Terry continues, "Our relationships with our suppliers and business partners are paramount. We simply wouldn't be here without them. I would like to thank our Marine partners in particular for their support while we established ourselves in the market. There are a lot of passionate people out there, and we feel lucky to have had the opportunity to meet and work with many of them. Euro City is also a member of the New Zealand Marine Association, and we thank the organisation for their continued contributions to the local boating industry."
Looking to the future, Euro City plans to secure their place in the Australasian market. Terry explains, "We currently have dealers that we are setting up in Australia. Now that our borders are open, it's all systems go! There will be a lot of travel back and forth between now and the end of the year to make sure our market is established with the right systems, facilities, and connections in place. With that being said, I will still be out on the yard when I'm in Napier. Just because I own the business doesn't mean I sit on the sidelines. One of our core values is teamwork, so it's important that the whole team understands that it doesn't matter whether you have an executive title or you're in the cargo room; we're in the service business, and every person places a vital role in making sure the company remains successful. Part of ensuring that sustainability is to future-proof our operations and look at what other industries we can dip into to add value. This is what we have done with Euro City Marine. I'm not suggesting that car dealerships will be completely phased out as electric vehicles take the stage more, but we certainly believe it's a changing landscape. We have a big human resource, a customer eccentric focus, and a polished organisation that intends to remain strong at the accumulative end of current industry changes."
AT A GLANCE
Euro City Automotive and Marine (Euro City)
What: Premium boating and automotive brand sale and service
Where: Euro City is headquartered in Hawke's Bay, New Zealand
Website: https://www.eurocity.co.nz/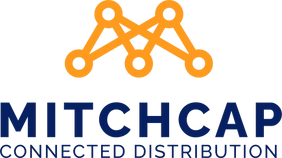 MitchCap – www.mitchcap.com.au
The MitchCap Story
MitchCap was founded in 2019 by Mr. Paul Mitchell, who found the equipment distribution market lacked a true Dealer First Floorplan Finance Solution. Frustrated by the lack of progress with the big banks, Mitchell sold his home and used the proceeds to fund the first MitchCap Dealers, fast forward to 2022 and MitchCap is the largest provider of dealer floorplan direct lines and OEM programs across multiple industries in Australia and has recently launched into New Zealand.
Mitchell says, "We don't approach Dealers as a me-too money provider, everything we do is to enable increase sales growth and profitability as a business partner. Our Dealers receive an ecosystem of financial and non-financial services to support their needs. The ecosystem includes FX Platform, Import Finance, Lead Generation Tools, Market Place, Retail Finance, and Wing-to-Wing Rental Finance with integrated Booking Application. These solutions ensure the Dealer is the heart of our business and each MitchCap Dealer has  significant competitive advantages over their competitors."
MitchCap is responsible for the funding of equipment held for sale across 200 Dealer locations and support OEM and Distributor Programs across 50+ iconic brands.
For more information, please visit: www.mitchcap.com.au