Eurofins Food Testing Australia Pty Ltd
Champions of science and safety
Business View Oceania interviews Sarah Thevenet, Regional Director Eurofins Australia New Zealand, for our focus on the Food & Science Technology Sector
Eurofins is Testing for Life. Eurofins is the global leader in food, environment, pharmaceutical and cosmetic product testing and in agroscience contract research services. It is also one of the market leaders in testing and laboratory services for genomics, discovery pharmacology, forensics, biopharma contract development and manufacturing, advanced material sciences and has a rapidly developing presence in highly specialised and molecular clinical diagnostic testing and in-vitro diagnostic products.
With 58,000 staff across a network of over 1000 independent companies in 54 countries and operating 900 laboratories, Eurofins offers a portfolio of over 200,000 analytical methods for evaluating the safety, identity, composition, authenticity, origin and purity of biological substances and products, as well as for innovative clinical diagnostics. In Australia and New Zealand, Eurofins has over 1,000 talented staff members focused on Food and Water Testing; Environment Testing; Agroscience Services and Agro Testing; BioPharma Product Testing; Cosmetics Testing and Technologies.
Sarah Thevenet, Regional Director Eurofins Australia New Zealand, recounts, "We entered Australia almost ten years ago, at first with an acquisition, and since then we've been actively growing. On the food side, we entered a reasonably mature market – and we knew it would be an exciting challenge to impact a market that had been relatively stable. The way we approached it was to try and understand what needs were not being properly answered in the food industry, or that we thought could be answered better. Some of that is about bringing more advanced technology and investing in solutions that allow us to provide better results quicker, and sometimes cheaper."
Being aware of the challenges in the industry, Eurofins companies in Australia are trying to bring some of the solutions the Eurofins network is using across the world to food manufacturers in Australia. With its largest laboratory headquartered in Melbourne, the Eurofins network  has eight laboratory sites throughout Australia. The Melbourne facility has 8,000 square metres of laboratory space. A similar laboratory was just completed in Sydney in February, with Brisbane and Perth next on the list for upgrade and expansion. In addition to these large campuses, the Eurofins companies are constantly expanding their network of laboratories to be close to their clients. Mrs Thevenet explains, "This is because some testing requires short turnaround times, or can be challenged by delays in logistics. When testing for bacteria in food, for example, you don't want your meat or milk sample to be travelling across the country. So proximity is important."
The scope of food testing is very broad, both in terms of the industries and the services that Eurofins laboratories in Australia provide. Industries served by their laboratories cover small to large dairy, meat, beverage, processed and fresh foods as well as pet food. All of these industries have requirements to check the safety of their food, plus some additional requirements. In the safety realm that means checking that there is no pathogen, like salmonella or listeria, in the food that may lead to food recalls, an event which carries serious risks for a food manufacturer. So the Eurofins teams test the customers' food where the results are necessary for food safety, regulatory and customer compliance prior to releasing their products into the market.
There are also labelling requirements. Mrs Thevenet clarifies, "Look at the nutritional information panel that you have on a bag of chips, for instance. This information needs to be checked – how much sodium, how much fat is in your food, so we do the chemistry testing for clients. Beyond that there is the whole question of authenticity – is your honey, 100% real honey? Is your basmati rice, real basmati rice? This can be fairly advanced and extremely complex testing, like DNA fingerprinting or isotopic identification. We go from very basic, high-volume testing that ensures your milk or your meat is not going to make you sick as a result of pathogenic bacteria, to advanced testing to detect whether manuka honey is being marketed fraudulently."
From the other side, Eurofins laboratories in Australia also test for pesticides in food produce, and randomly check products on behalf of retailers – the same food that the food processors would get tested themselves. Through the supply chain, everybody has an interest in making sure that food is safe and really is what it is supposed to be.
Having such a strong global network covering a broad industry spectrum is what differentiates the Eurofins laboratories from others in the market. "We are by far the global leader in testing food – that's a big strength," says Mrs Thevenet. "Some of the testing we do is basic and customers expect that it be done quickly and in close proximity to their operations. Then there are also specialty services and troubleshooting, which can sometimes require very advanced solutions and not all of these solutions exist in Australia, but they do exist in the global Eurofins network, for example in centres of excellence in Europe, Asia and the U.S. So being able to bring these services to our clients in Australia, in addition to what we can do locally is of great value. "
Eurofins Food Testing teams around the world deliver scientific services and their job is, basically, to find information inside food. To do this, technology is absolutely paramount. According to Mrs Thevenet, "Technology is always changing and evolving, which means we can provide more accurate information to our customers and some of this can be quite revolutionary. An example would be how traditional microbiology for food safety is going through a major change by moving to DNA based analysis, and everybody now knows about PCR testing through its use for COVID-19 testing, and DNA sequencing. This is just one aspect of innovation in food testing. Technology is extremely important for us and we spend a lot of time investing to find better solutions and working with our key suppliers who are very valuable to us on that front."
Testing for Life is the mission of all Eurofins companies, and everything that Eurofins companies and colleagues do is to contribute to the health and safety of the world. That strong element of the network's culture makes it attractive for staff recruitment and retention. Another big aspect is that the Eurofins network follows a de-centralised model. Eurofins is, by choice, not a typical centralised laboratory group. Instead, it is, by design, a hub of entrepreneurship. Each laboratory is usually an independent company led by an entrepreneur, who is empowered to make their own decisions in their own company and optimise their own services.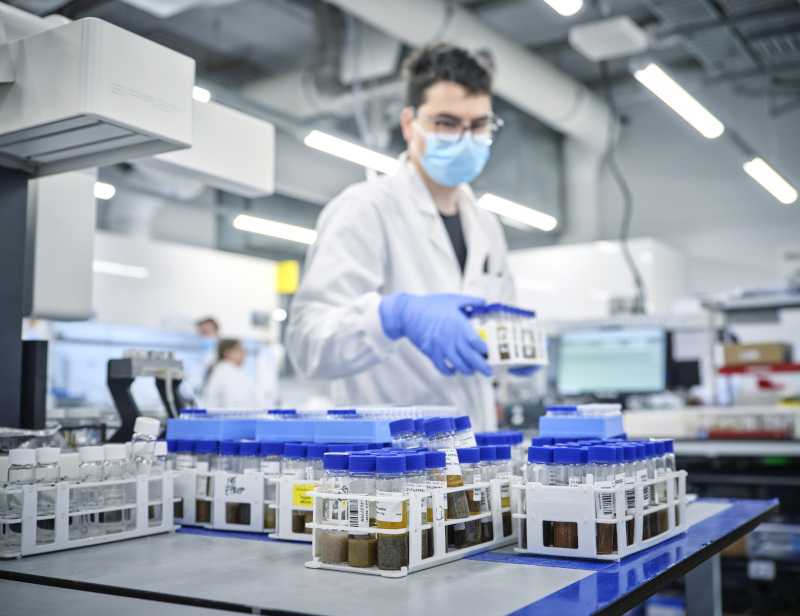 Mrs Thevenet admits, "This is how in Australia we have grown so fast. As a leader, I readily give responsibilities to people who want them, and let them try. We grant freedom to operate, so staff and leaders are empowered to get things moving. Our decisions are taken locally and that feeling of empowerment is often cited as a key aspect of our culture. It's also good for our clients because it means that when they have an issue or want to discuss strategy, they are talking to the decision-maker locally."
When it comes to marketing, Eurofins teams in Australia often feel that they could do a better job at communicating about the great things they do. As Mrs Thevenet puts it, "Fundamentally, we tend to be the quiet nerdy scientists of the food industry." That being said, Eurofins Australia has jumped on the opportunity of online marketing, actively using social media and webinars – something COVID-19 has really forced them to learn faster. "We need to spread the knowledge and the science," Mrs Thevenet adds, "and that's something our customers value. They are buying science from us, and being able to rely on partners that can help them understand their technical challenges and teach them new technology is key, and we fulfill that role. And that's a form of indirect marketing."
Looking to the future, Eurofins companies have grand plans in both Australia and New Zealand. They are still in an intense investment phase, being a more recent player in the country. Mrs Thevenet emphasises, "The entire Eurofins network of companies has an approach in all the geographies where it operates to aim for leadership positions in any given market or segment. Not just because we want to be bigger but because the innovation and technology aspects of our business are extremely capital intensive. What the Eurofins network prides itself on, and which has been a key differentiator for us, is that we tend to invest more than our peers and we put more of a focus on innovative technology than most traditional laboratories do. But this approach requires scale. The situation is somewhat circular because this increased investment allows us to offer more solutions, and when we are ahead, we attract more growth, putting us in a situation to invest more. That's really the sweet spot that we are looking to be in. We are definitely investing for more growth."
AT A GLANCE
Eurofins Food Testing Australia Pty Ltd
What: Leader in food, environment, agroscience, pharmaceutical and cosmetic products testing
Where: Headquartered in Melbourne, with 8 sites across Australia
Website: http://www.eurofins.com.au/

Novachem Pty Ltd – www.novachem.com.au
Novachem's products enhance, protect and assist life around us. Our vision is to provide life giving, enhancing and protecting products to scientists, technicians and researchers to develop, deliver, maintain and discover life changing products. Through our efforts, we hope to create a better world in which we can all thrive.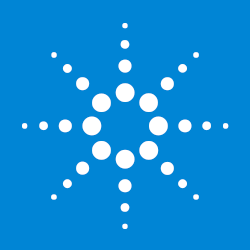 Agilent Technologies – https://www.agilent.com/
Agilent Technologies is a global leader in the life sciences, diagnostics, and applied chemical markets, delivering insight and innovation that advance the quality of life. Agilent's full range of solutions includes instruments, software, services, and expertise that provide trusted answers to our customers' most challenging questions. The company generated revenue of $6.32 billion in fiscal 2021 and employs 17,000 people worldwide.