The Facilities Management Association of New Zealand (FMANZ)
People, Place, Productivity
Business View Oceania features a profile on the Facilities Management Association of New Zealand (FMANZ)
by Sara Carbery
Despite the many and varied challenges presented by COVID-19 in 2020, the facilities management industry in New Zealand celebrated a major milestone in October with the launch of New Zealand's first entry-level university qualifications in facilities management.
As the professional body for FM professionals in Aotearoa New Zealand, the Facilities Management Association of New Zealand (FMANZ) worked closely with Massey University's School of Built Environment to develop the Diploma in Facilities Management (DipFM) – aimed primarily at school leavers and junior level FM professionals – and the Graduate Diploma in Facilities Management (GradDipFM), designed to provide an educational route for facilities management professionals to progress into more senior leadership roles.
"Having homegrown university qualifications in facilities management is a ground-breaking advancement for the professionalisation of the industry and one we are extremely excited about," says Gillian Wess, Chief Executive of FMANZ. "These qualifications provide educational pathways for school leavers and practising facilities management professionals who wish to pursue FM as a career of choice and mark the recognition and coming of age of FM in Aotearoa."
Founded in 2008 as an incorporated society, FMANZ represents New Zealand's community of FM professionals, and supports advocacy, education, networking and knowledge sharing for members and allied member organisations. From humble beginnings 13 years ago, the association has grown to more than 1200 members spread across six branches – Auckland, Waikato/Bay of Plenty, Manawatu, Wellington, Canterbury and Otago.
Members are in-house facilities managers, FM contractors and external FM consultants who oversee the strategic and operational management of facilities to ensure public spaces and workplaces are safe, healthy, sustainable, productive and fit-for-purpose. They are represented in a range of sectors including local government, government agencies, tertiary education, health, construction, transport, commercial and aviation.
"Members are the raison d'être of the association and their interests, engagement and consultation drive the strategic objectives of education, professional development, recognition and knowledge sharing," says Gillian.
A New Era of Professionalism
Last year FMANZ implemented a new era of professionalism for facilities management through the introduction of tiered membership categories and associated post-nominals. These categories include Associate (AFMANZ), Member (MFMANZ) and Certified membership (CFMANZ), the pinnacle of facilities management professionalism in New Zealand.
FMANZ has a strategic alliance with the Facility Management Association of Australia (the Trans-Tasman Facilities Management Alliance) with a letter of intent signed between the two associations in August 2019. The alliance presents many opportunities for aligned outcomes in the areas of education, membership and knowledge resources, as well as the potential to deliver a joint conference.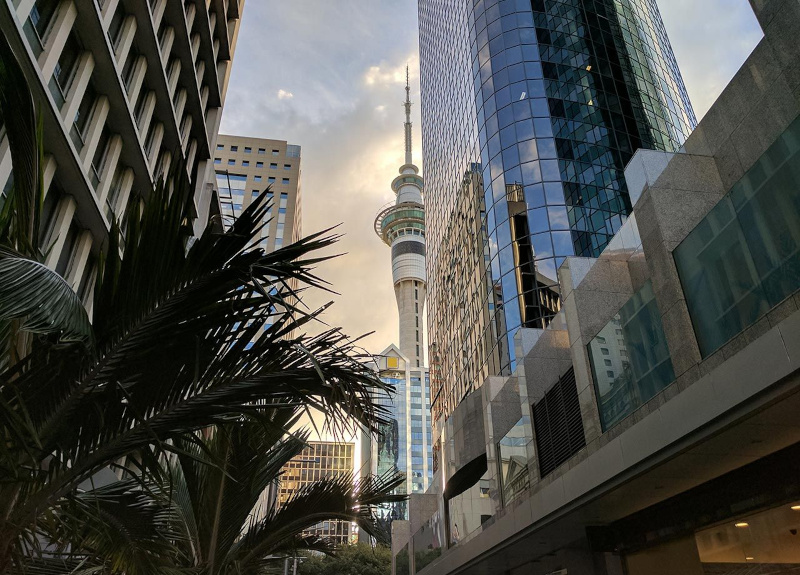 As evidenced by the new Massey University qualifications, Gillian reports, "Facilities management in New Zealand has undergone a major transformation in recent years, progressing from 'an accidental career' to 'a career of choice'. We believe FM in Aotearoa has come of age and is beginning to garner the recognition it deserves; FMs are starting to step out of the shadows and be recognised for the important role they play."
Reflecting this change, FMANZ launched a new professional competency framework last year which identifies 13 core FM skills in order to set minimum standards and exemplars within the industry. The framework forms the foundation for FMANZ's CPD programme – a tailored programme of learning that supports members' career advancement, expands their skillset and provides recognition for their qualifications and experience.
FMANZ's Annual FM Summit
FMANZ held its first annual FM Summit in 2012 and this year is looking forward to welcoming delegates to the Cordis Hotel in Auckland on 6 – 7 July.
"Our theme, 'The Way of the Future', explores how we can build a new future for FM out of the 'new normal' we find ourselves in," explains Gillian. "Along with the myriad challenges and seismic changes that COVID has brought, the global pandemic presents facilities managers with an opportunity to pause, re-evaluate and look at ways to build a better post-pandemic world."
Embracing this theme, industry leaders will explore new ways of working, sustainability, future technologies, economics, change management, digital transformation, climate change, how we interact with each other, and the vital role facilities managers can play in this new world we find ourselves in, as custodians of the built environment. Go to www.fmsummit.org to find out more.
Held each year during FM Summit, the annual FMANZ Awards celebrate excellence in FM. In 2020 Simi Mujherjee took home the Brian Happy Award for Facilities Manager of the Year; Geoffrey Lambert the Young Achiever award; and Jackson Engineering Advisers the Service Provider of the Year award.
Despite the challenges of COVID, nomination numbers were up 40 percent on 2019 and were "all of a very high calibre," says awards committee Chair John Hutchings. The FMANZ Awards were established to recognise and applaud the achievements of individuals and service providers who have excelled in facilities management, to promote the FM industry to the wider community, and to highlight the significant contribution FM makes to the health, wellbeing and productivity of New Zealanders.
Another important mandate of FMANZ is to improve the understanding of the FM profession and the contribution facilities management makes to business productivity. The facilities management industry in New Zealand represents 1.4 percent of GDP, approximately $2.8 billion, a significant portion of the country's economy. (Source: Global FM Market Report 2018.)
Looking to the year ahead, 2021 is proving to be another busy and productive year for FMANZ. One of the projects underway is a new cadetship programme which will combine practical on-the-job work experience with part-time study. "This is great news for young people interested in gaining a real understanding of facilities management and making FM their career of choice," says Gillian.
AT A GLANCE
Facilities Management Association of New Zealand (FMANZ)
What: The professional body for FM professionals in New Zealand
Where: Auckland, New Zealand
Website: www.fmanz.org