Fenestration Solutions Australia (FSA)
Making Life Better
Business View Oceania interviews Shane McDuff, Managing Director of Fenestration Solutions Australia, for our Construction View.
Fenestration Solutions Australia (FSA) has been Australia's leading supplier of hardware systems and solutions to window and door manufacturers across the country since their founding in 2008. Established in response to key distribution opportunities with partner Truth Hardware, FSA quickly committed themselves to the betterment of the wider fenestration sector and its products through the active development of industry service and support models, hardware product distribution, timber tooling systems, and industry-specific software packages. The company is also an engaged member of Australian fenestration sector organisations through which they work towards collective goals for the industry; Vinyl Council Australia and their UPVC Window Alliance initiative, the Australian Glass and Window Association, and the Window and Door Industry Council.
FSA provides a wide range of fenestration-specific products including window systems, door systems (sliding door, folding door, and hinged door), home automation systems, manufacturing tooling, manufacturing software (Windowmaker for aluminium, PVC, and timber), and general hardware pieces (rollers, handles, cleaning products, extrusions, screens, and more). FSA products are built according to premium standards in aesthetics, innovative features and functions, and thermal efficiency. The company also works to inspire architectural innovation in design, sourcing the most exceptional products from around the world to make available to the Australasian fenestration market. Staff have a combined experience of over two centuries and have a deep and genuine understanding of the Australasian market, including its place in the global fenestration industry. FSA seeks to change the way customers interact with industry providers in their sector, implementing positive change through exceptional customer care.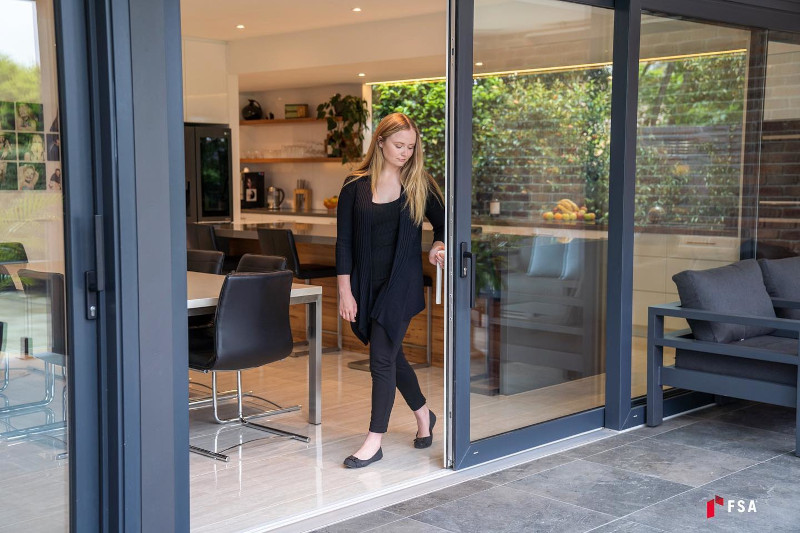 Founder and Managing Director Shane McDuff believes much of FSA's success can be attributed to their unique placement in the Australasian market. "We have a few really key differences that help us stand out as a leading fenestration distributor across the region. Our distribution model is anything but traditional- traditional distributors service existing markets, provide any and every product including lines that are in direct competition, and are led by consumer demands," Mr. McDuff explains. "We are more of a manufacturer's representative. When we take on a new product, we see it as our responsibility to educate our customers and encourage them to understand and grow that market organically. We try very hard to build a portfolio of product and of supply that is complementary, so we don't end up with competing brands in our line. Our clients don't just want to deal with us for our product range; they want to deal with us because of everything else that we do. They know we stock quality brands, and they are confident in our high-value support and service. There's a relationship founded on trust between us, our suppliers, and our consumers. And that's the way it should be, from our perspective."
FSA maintains said relationship through the embodiment of fundamental philosophies that Mr. McDuff says staff have stuck to religiously over the last 14 years. "When I first started the business, I introduced values that I believed were essential to the success of an ethical and economically sustainable operation, and they're the ones that we still stick to. They are loyalty, tolerance, positivity, and service. Ultimately, we make life better through our work, which is a big statement to make, but we live by it. Because we do- whether it's providing a positive, fulfilling, and secure working environment for our staff, a mutually beneficial partnership for our suppliers, a simple and cost-effective process for our clients, or the means to a high-quality window or door for the end user." Relationships with industry bodies are also paramount. Through their membership with Vinyl Council Australia and the UPVC Windows Alliance, FSA is dedicated to furthering the growth of the PVC market in Australia as it gains more widespread traction. The team is confident in their leadership in UPVC window technology, Mr. McDuff shares. "PVC is a dominant product overseas due to its ease of manufacture, durability, and high performance. While our market in Australia has taken more time to develop, it is now on a roll. FSA is certainly at the leading edge in terms of our understanding of UPVC technology and the size and diversity of our product range."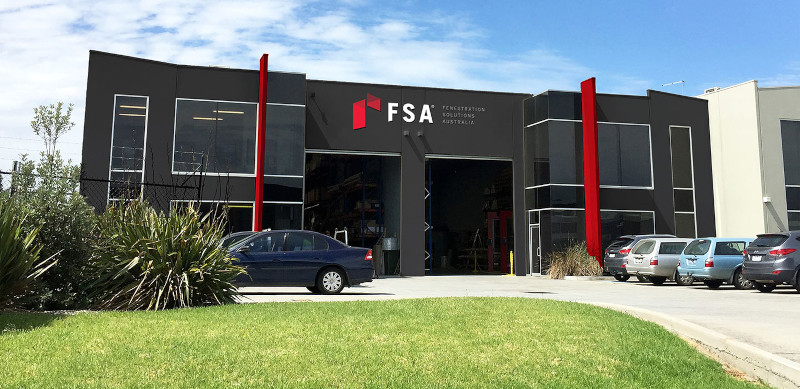 Currently a team of 20, FSA services the entirety of Australia and some parts of New Zealand. Moving forward, the company hopes to expand their reach into New Zealand and further develop their capacity to service regional and remote areas of Australia as efficiently as possible. Despite plans for growth, FSA will remain rooted in Melbourne, Mr. McDuff says. "We have full time representation on the road, and we travel all over Australia. But in terms of our facilities, we keep things nice and lean. We make sure that we employ quality people so that our staff have opportunities to further their career by taking part in professional and personal development, and so that their jobs remain secure. Logistically, keeping everything under one roof is easier to manage. Our products are very diverse, so their movement from one place to another can be very complex. To remain efficient with a small team, we keep all our warehouse expertise in one location, rather than trying to replicate the process in a secondary warehouse across the country."
FSA will also remain involved with Australia's PVC market development, offering their support in generating interest and awareness amongst potential consumers of UPVC window technology. Mr. McDuff predicts that customer focus will continue to shift towards high-performance products across the wider construction industry- a move that he says can only bring good things for PVC. "I see our market following a very similar pattern to what we've seen overseas; UPVC windows started out as a replacement product, which then filtered into renovations, and now they're the technology of choice for the new home sector. So the future of PVC in Australia, and our future as a company heavily tied into its growth, looks to be very, very strong."
FSA recognises and thanks key partners that have contributed to FSA's success, including Roto Frank, Schelgel Giesse, Amesbury Truth, Hautau, Nekos and Windowmaker as well as other key suppliers to the Industry, Deceuninck, Aluplast, Viridian, Profine, and PlusTec Australia. Mr. McDuff would like to conclude with a message to stakeholders and consumers with an interest in Australia's fenestration sector. "The benefits of high-performance fenestration solutions are about more than just the technical side of things. They provide homes with superior security, comfort, and value… And they are something everyone should be considering as an integral part of their build."
AT A GLANCE
Fenestration Solutions Australia (FSA)
What: Supplier of hardware systems and solutions to Australasia's fenestration industry
Where: FSA is headquartered in Melbourne, Victoria
Website: https://www.fsa-aus.com.au/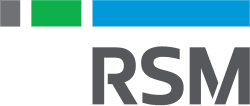 RSM Australia – www.rsm.com.au
At RSM Australia we understand the challenges and opportunities specific to a client's business regardless of size. While we provide peace of mind through taking care of the usual accounting and tax compliance matters, our real value lies in helping you address business challenges and uncover opportunities. Visit rsm.com.au to find out more.