Germax Interiors
Your Custom Joinery and Furniture Provider
Business View Oceania interviews Urs Miller, Director of the team at Germax Interiors, for our Manufacturing View.
Since their founding in 1984, Germax Interiors have supplied the furniture market with custom furniture and joinery items of the highest standard. Working with clients from a range of sectors including hospitality, education, science, government, corporate, and health, Germax Interiors manufacture and install custom solutions that deliver beauty alongside functionality at the appropriate price. Operating in an end-to-end fashion, the company assists clients from the planning and design process through to project completion. Germax Interiors have evolved significantly since their founding, growing from a small, 700sqm factory to their current 2,500 sqm facility in Greenacre (Sydney) NSW. Now a team of 25 highly skilled cabinet makers, project managers, supervisors, installers, and administrators, Germax interiors has the manufacturing experience and capability to service the entirety of Australia.
Director Urs Muller offers his unique insight into life at Germax Interiors. "We are a close-knit team that has really grown since our beginnings and achieved great things. We take a very active approach to creating and delivering successful projects for our clients; we operate in a variety of industries, but primarily work for the hospitality and corporate sectors. I think the best thing about what we do is that we take the time before we even start manufacturing to meet our clients and offer them guidance and advice on design, project planning, architecture, that sort of thing. We are often asked to meet directly with designers and architects to provide our input from the construction perspective. It's great to foster that communication and collaboration for everyone on the project, especially for really special or complex endeavours that deviate from the norm. And once production does start, we have a really solid foundation to go on, which we pair with our years of experience and high level of skill, as well as our top-quality machinery, to produce something really special."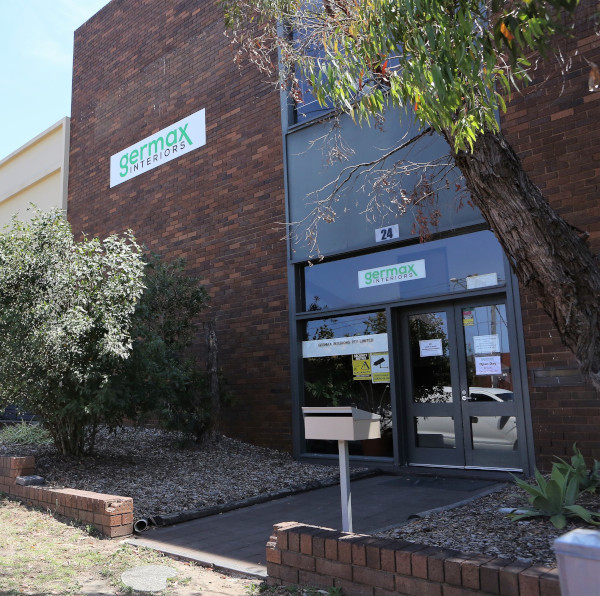 Working culture at Germax Interiors is relaxed, friendly, and dedicated to detail. Management operates via core values surrounding stability, reliability, integrity, transparency, and teamwork. Mr. Muller elaborates, "We have a great cultural environment that encourages open communication. We support our staff, and they support us in return by helping us delivering a great product every time. We remain open to new ideas, empathetic in times of personal difficulty, and are always happy to lend an ear to any concerns on the factory or office floor. I think we are all so proud of what we do that it filters down to our clients; we have a lot of returning clients that are wonderfully confident in our ability, and that in turn lets us know we are doing something truly worthwhile."
Sustainability is kept actively in mind by senior management at Germax Interiors. The team runs an extensive recycling program for waste and packaging products, and metal and timber offcuts. All separated material is returned to appropriate recycling centres for reuse. The factory roof was outfitted with a state-of-the-art solar system in 2011, which is used to run machinery and office equipment during the day.
Germax Interiors also works to accommodate apprentices as they begin their journey in the furniture industry. The company is a member of the Australian Cabinet and Furniture Association (ACFA), and uses their partnership with the organisation to provide new apprentices with on the job experience and training over four years. Apprentices are offered above award wages, competitive work hours with opportunities for overtime, and a wide variety of interesting work assignments that provide great insight into different areas of the industry. Mr. Muller shares, "We love having apprentices in. They are a great addition to the space and it's important that we keep training up the generations of cabinet makers to come; we have six apprentices currently and are always looking to support more as they break into the scene. Some stay, some move on to other things, but we can say confidently that nobody comes through our company without learning something valuable  that will come in handy as their career progresses."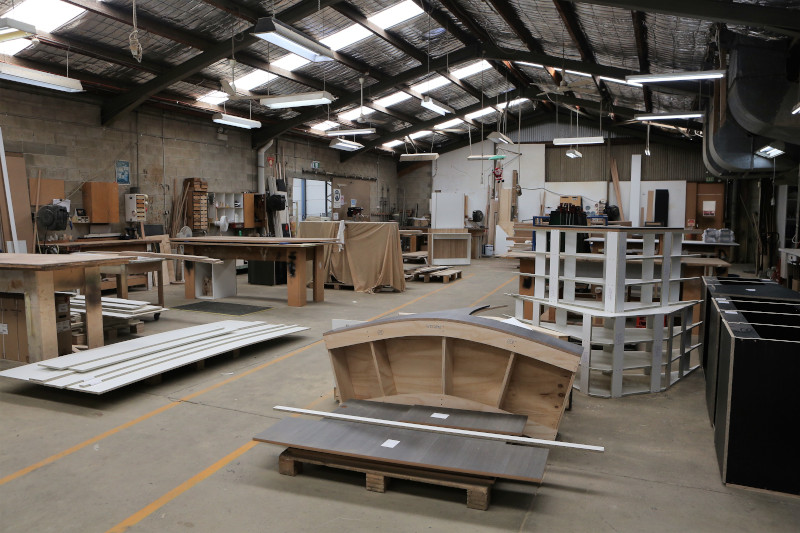 Mr. Muller explains that a lack of skilled tradesmen is a real issue for the industry. "There's always a shortage of skilled workers, and that has only gotten worse since the pandemic. So if we can train up these apprentices and give them a really good start to their career, keep them aligned to industry standards, and make sure they have experience with best practices, it's our responsibility to do so." Another challenge currently being tackled by Germax Interiors include the widespread shut-down of the hospitality sector in response to the COVID-19 pandemic. With the majority of the company's clients operating in the hospitality sphere, particularly 5-star hotels and their restaurants, a number of projects have been postponed or cancelled. As a result, Germax Interiors has redoubled in their efforts to secure small-scale projects, which are more effectively completed under fluctuating government restrictions. Simply gaining access to project sites has been difficult, Mr. Muller says, but staff are hopeful that restrictions will ease soon as Australian vaccination numbers continue to rise.
Germax Interiors have used the shut-down effects of the pandemic to their advantage, undergoing an internal restructure and using extra time within the factory to update operations, and training processes in the factory, and continue developing office operations to suit changes in the market. Mr. Muller explains, "We have seen a shift in demand over recent years for providers to spend more time in the office making sure things like design, drawings, programmes, and collaboration processes are top notch. The use of technology has been a valuable asset to us, and we use it to support our manufacturing processes, so we have more time to spend on the more technical side of things. For example, we use CNC machinery and AutoCAD and TopSolid 3D drawings to covert written programmes into furniture and joinery products."
The future looks bright for the furniture industry, Mr. Muller says. Continued technological advancement and design innovation will produce more demand on manufacturers and installers for complex, multi-functional projects. Germax Interiors would like to conclude with thanks to their extensive network of vital suppliers and business partners, including Built, SHAPE, Koskela, and Wilkhahn. With their help, Germax Interiors will continue to provide custom furniture and joinery solutions that are cost-effective, aesthetically pleasing, highly functional, and designed to further develop the Australian market.
AT A GLANCE
Germax Interiors
What: Manufacture and installation of custom joinery and furniture products
Where: Germax Interiors is headquartered in Sydney, Australia
Website: www.germax.com.au