Grow Finance
Ranked the fastest-growing company in the 2021 AFR Fast 100!
Business View Oceania interviews Greg Woszczalski and David Verschoor of Grow Finance for our focus on Professional Services.
SME non-bank specialist, Grow Finance (Grow) was established in 2015 to provide working capital and asset finance solutions to Australian businesses. Over the last seven years, Grow has evolved their capabilities to provide the full suite of SME products including business loans, asset finance (vehicles and equipment), trade finance, invoice finance, floorplan finance, and insurance premium finance. The company's ability to be a 'one-stop-shop' for business funding sets them squarely apart, and their genuine approach to business fosters a sense of trust and confidence in the companies they assist. Now with over 60 staff and offices in New South Wales, Victoria, Queensland, and Western Australia, Grow is on a roll and showing no sign of slowing down.
Grow's mission is to provide SMEs with access to aligned funding quickly, competitively, and easily. The company understands the complex, competitive, and ever-changing nature of the Australian market, particularly for businesses who may not have the history, size, or financials to secure funding from traditional lenders. The company's plethora of rave reviews makes them hard to beat:
"We see Grow as a long-term funding partner who has provided us with multiple financial solutions to quickly and efficiently acquire specialist laboratory equipment. Grow took the time to understand our needs, visualise the positive impact of a Grow-Cluster collaboration, and directly engage with the equipment supplier to ensure a seamless capital purchase process."
– Dr. Gustavo M. Cerqueira of Cluster Biotechnology.
"Since we've started working with Grow, we've been impressed with their processing, decisioning, and appetite. They have a diverse suite of products that assist us in providing unique solutions to our customers. We consider them an important element of our offering and look forward to growing our volumes with them moving forward."
– George Dib of AMFIN.
Co-CEOs Greg Woszczalski and David Verschoor share the Grow Finance story. Greg begins, "The essential premise of our business is to provide the full range of SME finance solutions for businesses, for whatever they may need. So, say a client needs to buy a truck. We can provide the vehicle asset finance. Do they need to import parts from overseas? We do trade finance. Have they been hit with a large upfront insurance amount, including worker's compensation? We can help them fund that over multiple payments, rather than a lump sum. Our strength lies in our agility and our ability to provide funding for all asset finance and working capital requirements. We're using that strength to become Australia's non-bank lender of choice for all SME businesses."
Part of Grow's competitive edge lies in their new generation product development, David says. "A major contributor to Grow increasingly being the non-bank choice for business is our new generation product development. If you take a look at all of the different business requirements, and there are many, we are able to respond to them through product enhancements and extensions, or with new products entirely. An example of this would be launching a new low doc balloon refinance facility that enables SMEs to access up to $150,000 to refinance balloon payments on cars, vans or utes for up to five years with minimal financial information. In real terms, say a client had a lease with a competitor for a new car. After the lease term, that lender will typically want to exit out of that loan, because the car is no longer new. If the client wanted to keep that car, they could come to us and have their refinance process approval done straight away."
In addition, Grow has recently extended its business loan to include primary agriculture to support the sustained sector demand for alternative working capital products to boost growth. Greg shares, "We are constantly thinking from a research and development perspective, how can we release cashflow for businesses? What facilities can we combine, and how can we help educate our business owners on the best solutions for their enterprise? It's the constant fluidity of how our products can be extended, enhanced, or redeveloped that keeps us engaged and ahead of the game in our market. And because we are independent with a really strong funding line, we can be really, really quick in our response. Over 80% of our applications are completed within two hours of receiving them, compared to two or three weeks on average for some of the bigger providers. This is important for SMEs- a fast turnaround time is often essential."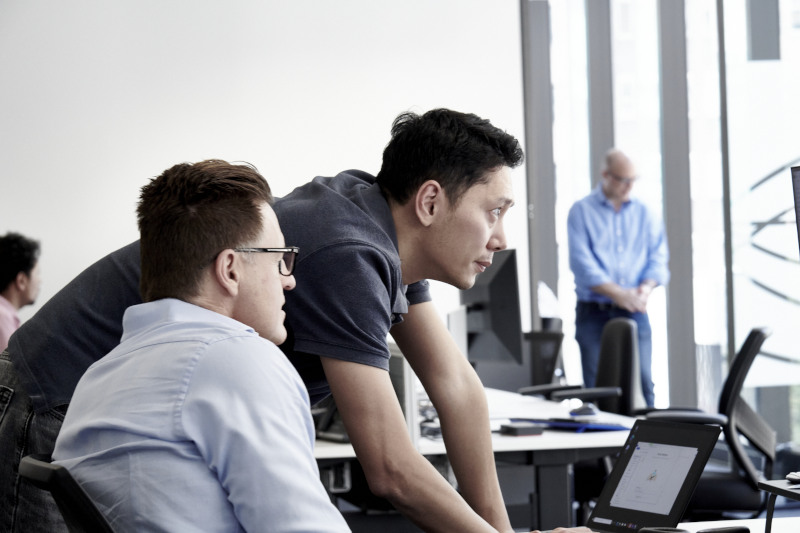 Grow is committed to sustainable funding and supports green initiatives, particularly in the solar energy sector. David shares, "We have a focus on solar that we have been building out. We've also recently run a campaign where we planted a tree for every loan settled with Grow. So, it's a real passion of ours and we are always looking for new ways to be greener ourselves and encourage the growth of the green finance space as a whole."
Greg and David conclude with a note on their confidence in Grow's future. "We will continue to be a progressive, innovative, and fast-moving entity that brings positive disruption to the finance industry. Grow has an unparalleled offering and ability to deliver, so our future looks very, very bright. We are always looking for the next big thing, wondering how we can further streamline our processes, and working towards an even better user experience for our SME clients. Being a disrupter is a challenge, particularly when dealing with traditional markets. But it's something we've embraced at Grow – we are helping to shape the next chapter of our story, and the stories of our clients."
AT A GLANCE
Grow Finance
What: Leading non-bank lender specialising in alternate funding solutions for Australian SMEs
Where: Grow Finance is headquartered in Sydney, New South Wales
Website: https://www.grow.com.au/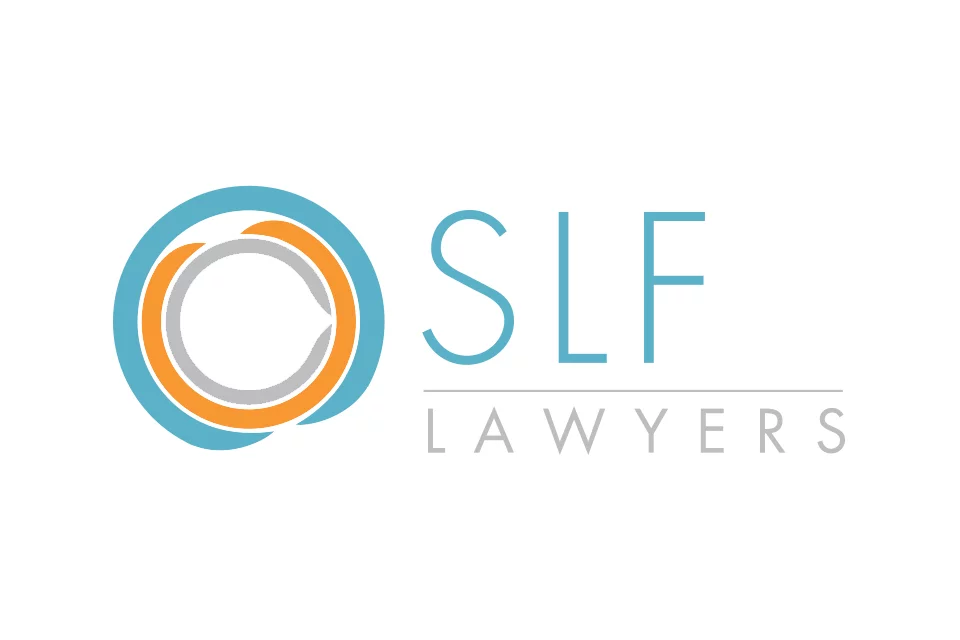 SLF Lawyers – https://slflawyers.com.au/
asmith@slflawyers.com.au and msmith@slflawyers.com.au
SLF Lawyers are your multidisciplinary law firm of choice, working towards a new era of law that focuses on the client as its priority. In the 15 years since their establishment, SLF Lawyers have built a national presence across Australia that showcases their expertise in a variety of practice areas: Building & Construction, Commercial, Property, Insurance, Immigration, Employment, Finance, Dispute Resolution, Insolvency, Franchising & Licensing, and Estate Planning & Disputes.
SLF Lawyers are proud to highlight their large litigation practice; transactional and litigation experts in the team have worked for many years to assist lenders from front-end document preparation right through to back-end enforcement and legal recovery.
Here's what one of their clients, non-bank lender Grow Finance, has to say:
"The services that SLF lawyers provide are crucial to Grow to minimise cost, maximise recovery, and deliver speed to market. The SLF team are very professional and apply their expertise in order to problem solve various matters in an efficient, practical manner."
SLF Lawyers' progressive approach sets them apart from traditional law firms. With over 750 years of combined experience, the team at SLF Lawyers is confident that their offering will provide you with the best legal care out there.

ProForce – www.proforce.net.au
ProForce delivers sales performance through four key areas; ProGrad – attracting, assessing, placing and training the top 5% of sales focused graduates in the country, ProTrain – designing & delivering best practice sales training, ProExec – sourcing top performing sales talent and ProForce Wealth Management – refining employees' financial wellbeing, workplace culture and productivity.