Highfield Country Estate Retirement Village (Highfield)
The Retirement Lifestyle You Deserve
Business View Oceania interviews Sheyrl Brown and Linda Otto, Directors at Highfield, for our focus on Health and Wellness.
Highfield Country Estate Retirement Village has been committed to ensuring New Zealand's retirement age residents live the retirement lifestyle they love and deserve for over a decade. The village sits on just under 10 hectares of gorgeous, rural land in New Zealand's Te Awamutu – a location affectionately known as the Rose Town thanks to its stunning Rose Gardens, which date all the way back to the 1960's. Highfield's vision, " To provide the facilities and environment that allow you the freedom to live the lifestyle you enjoy", is complimented by their open door approach, which provides the benefits of peace of mind of living in a vibrant, engaged community, while allowing residents to maintain their privacy, dignity and independence.
With a well-regarded reputation backed by incredible facilities and activities, Highfield has something to interest everyone, including a bowling green, movie theatre, pool gym, snooker, and billiard tables, Menz Shed, exercise and craft rooms, salon spa, dance floor, and library. The purpose- built community centre also features a lounge, dining room and a commercial kitchen. The village is proudly owned and operated by the Fladgate Family, who are Waikato locals with a great knowledge of the community. Highfield also engages residents in vibrant, whole-village functions, including holiday and birthday celebrations, and weekly activities that include indoor and outdoor bowling, fitness, arts and crafts, dancing, movies, quizzes, bingo, happy hours, coffee and shopping trips, and walking groups.
Highfield Management are proud of the steady growth Highfield has experienced since its founding. Representatives say, "We currently have 116 two-and three-bedroom villas. Our residents are very happy at Highfield and love everything on offer. Initially, the strategic plan included the construction of 100 villas over 10 years, but our village proved to be so popular that we have managed to complete construction of more than 100 villas in just six years. We want to be able to offer life at Highfield for as many people as possible, so we are planning on further extending the village to develop and build another 58 villas, including serviced residences that offer additional care for things like laundry, housekeeping, and meal options."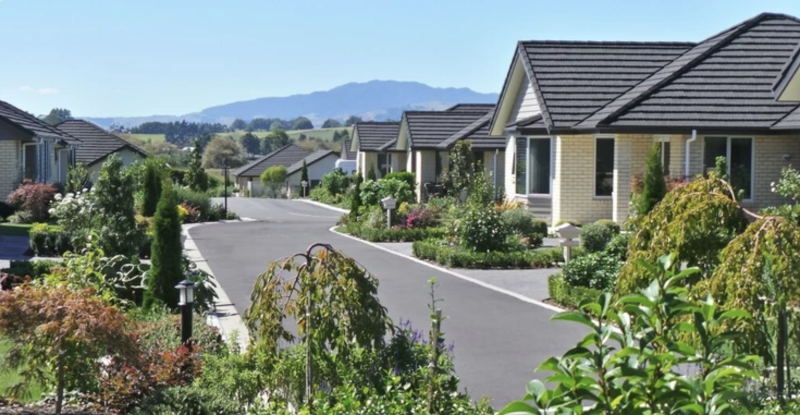 Highfield's rural location and lush atmosphere sets the village apart from the rest, representatives explain. "It's a beautiful rolling countryside here. We are a short walk from town, but we also provide van transport services for any residents that require it. Our gardens are absolutely sensational- we often have homegrown flowers in our reception area. The community vegetable garden offers vegetables at very reasonable prices to the residents via the Lodge for their convenience. One of the things that our residents absolutely loved during lockdown was the fact they could walk through the village to remain active and enjoy the beautiful surroundings whilst maintaining their safety".
At the height of the COVID – 19 pandemic, Highfield's residents were kept actively informed of updated government regulations and reassured of their safety by staff. Management shares, "We are family owned and operated, and there's a small team of core staff, so we have a genuine connection with everyone who chooses to live at Highfield. Throughout the lockdown, we kept in close communication with our residents, passing on care packages and food to anyone who became unwell. As an independent living village, we've naturally come up against a few challenges. For example, we found it very difficult to access Rapid Antigen Tests – we actually purchased these at Highfield's cost to ensure our residents' peace of mind and safety.
Our village motto is the lifestyle you want with the peace of mind you deserve. We are deeply committed to the care of our residents and have an open-door policy that encourages them to come to us with any wants, needs, ideas and concerns. We take care to listen very carefully to our resident's requests and look after our people and treat them as we would want our own parents and grandparents to be treated. This approach really shines through with some great testimonies and feedback from our residents and staff. We are dedicated to leading by example with the highest quality standard of retirement village living."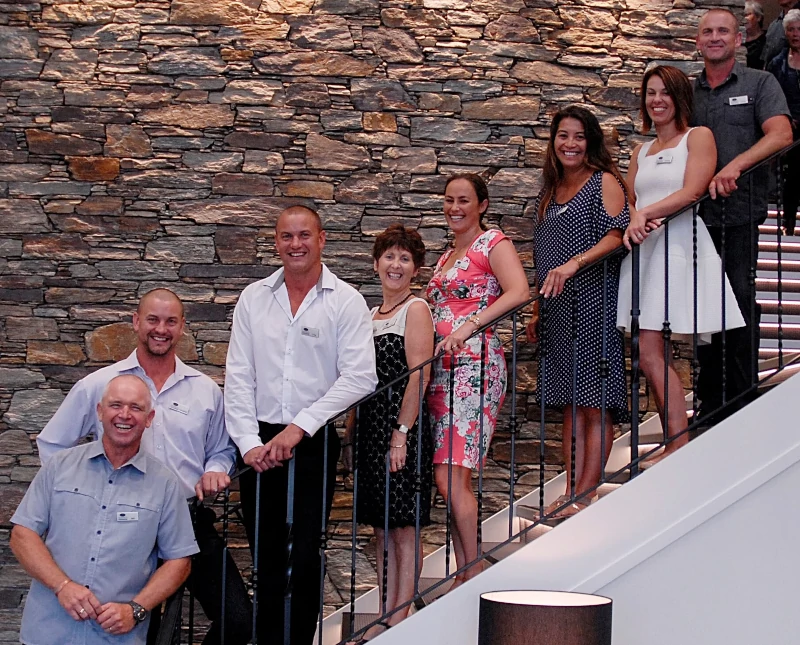 Residents provide their online testimony as evidence of Highfield's open-door policy and carefully considered design approach. "We moved into Highfield in April of 2014. We were downsizing from an acreage outside of Hamilton. We were a little apprehensive about living 'check by jowl', as the setup of some retirement villages seemed to be. The developers heeded advice to ensure residents' need for privacy, and personal space was taken into account when designing the village and its surrounds."
Highfield's representatives would like to conclude with a shoutout to their suppliers, volunteers, local community, and industry network. "We work very closely with likeminded suppliers- many of them have been involved since the inception of the village. They know our systems and culture really well as a result. We keep everything as local as possible to support our local community, and do a lot by the way of sponsorship with local clubs and sport teams etc. We'd also like to thank the New Zealand Retirement Villages Association (RVA) for their contributions to the wider industry." Moving forward, Highfield are keen to increase their population and capacity for care, whilst remaining true to their values and fostering a genuine, family-oriented environment.
AT A GLANCE
Highfield Country Estate Retirement Village (Highfield)
What: Vibrant retirement community supporting the lifestyle residents want with the peace of mind they deserve
Where: Highfield is located in Te Awamutu, New Zealand