ILT Stadium Southland
Heart of Events in the Southern Community.
Business View Oceania interviews Nigel Skelt and Alex Morrison-Bailey for our focus on Events and Trade Shows in New Zealand.
ILT Stadium Southland is a multipurpose venue that has quickly become a cherished hub for the Southlands community. Originally opened in 2000 as an indoor space for winter sport, the stadium decided to undergo significant redevelopment in 2014, which allowed the space to expand and become truly versatile. Today, the stadium continues to show great commitment to the presentation of local and international sport, as well as recreational, cultural, corporate and entertainment events. The adaptability of ILT Stadium Southland's facilities and the team that runs them has allowed the centre to become a positive focal point for the Southland community.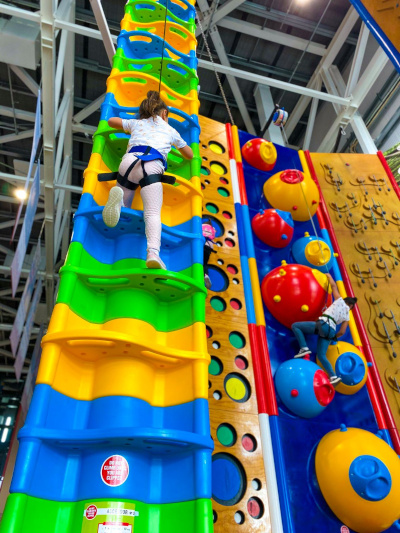 Nigel Skelt (General Manager) and Alex Morrison-Bailey (Programmes and Events Manager) share their expert knowledge on ILT Stadium Southland's current vision, operations, challenges, and plans for the future. Skelt comments on the evolution of ILT Stadium Southland since its founding. "In the early days we committed to 12 events a year. Fast-forward to 2010, we were having upwards of 70 events in the venue per year. The operations of the venue have changed dramatically from being a sports venue to a multi-functional sports and entertainment venue."
ILT Stadium Southlands currently provides a complex of ten community courts catering to netball, basketball, volleyball, netball, and tennis, four squash courts with double-court conversion abilities, a 'Clip n Climb' wall with 15 available climbs, a high-performance training centre, associated drug testing facility rooms and dedicated baby change facilities, four Legends corporate lounges, and an international indoor velodrome with an extra two corporate lounges. Being the first indoor velodrome in New Zealand, and the first in the world with four court spaces inside of it, the velodrome attracts all kinds of users and provides a uniquely transformable space. It has hosted sports events such as the World Junior Track Cycling Championships and Oceania Track Cycling Championships and is available to the community for activities ranging from cycling, tennis, and netball to walking groups.
Other events hosted by ILT Stadium Southland include concerts by Billy Connolly and the Spanish dancing horses of El Caballo Blanco, gala dinners with the likes of Nigella Lawson, exhibitions and trade shows, poultry and agriculture shows, boat shows, craft shows, food and beverage festivals, and local school formals and discos. The stadium boasts an incredibly diverse user population. Community members from all walks of life use the space for recreation and sports, and they all have different requirements, Morrison-Bailey reports. "We don't have any one typical user of the space. We have activities that cater to everybody, from walking netball for older people right down to relaxed play for younger kids. So, we cover every age group and provide a range of things that they can do."
Part of the reason for ILT Stadium Southland's success is the 'never say no' approach taken by their team. The stadium is committed to providing a space for any event or activity imaginable, Skelt shares. "We are very much committed to saying yes. We encourage a can-do attitude in all our staff; our team is amazing and so vital to our success. We have had animals, vehicles, food, and all sorts of wild entertainment events in the venue. We've even had a poultry show with over 2000 animals in the venue over two nights.  Setup and clean up was pretty complicated and challenging, but we did it regardless, and that makes us unlike any other venue. You need a false floor? Let's put it down. Can we pack it all away and work through the night to have an entertainment show the next day? Yes, we can. Throughout our 21-year history, we have never said no."
ILT Stadium Southland operates fully within a single building complex. A true one-stop-shop, the stadium boasts a unique working model. Community trustees provide the overarching governance checks and the ILT Stadium Southland Board work closely with the Management team in implementing policies. With upwards of 100 people working in the venue daily, plus community users and franchise sport teams, coaches, players and management, operations are in full force under one roof. A number of full-time tenants call the building home, including Cycling Southland, Tennis Southland, Invercargill Netball Centre, Netball South (Steel Franchise), Touch Southland, Basketball Southland (Sharks Franchise), Rugby Southland (Stags), Active Southland, Sports Med Physio, Southern Sports Podiatry, Southland Secondary School Sports, and Academy Southland.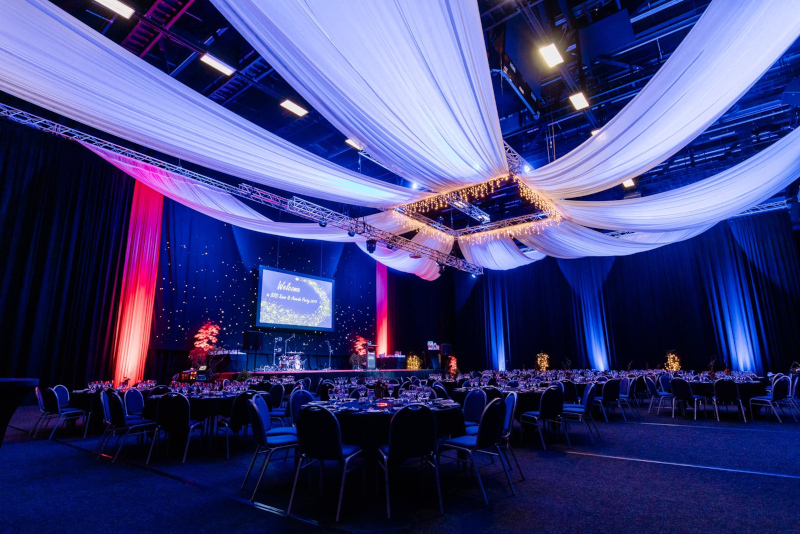 Community involvement is a high priority for ILT Stadium Southland, and it has proven to go both ways. Following structural damage from a unique snowfall in 2010, the Southlands community rallied behind the stadium and raised upwards of five million dollars to go towards repair and refurbishment of the venue. Community assistance efforts undertaken by ILT Stadium Southland include charity fundraisers, financial support for community initiatives, and active employment of local students, Skelt explains. "We have been very proactive in the employment of young staff. One of the pillars of our mission document is that we will employ young people in our community. They come into work after school and make up 60 to 70 percent of my staff. They definitely bring vitality to the staffing team and to the venue, but it also gives our youth opportunity to work. It's a magnificent opportunity to work with within a really nice, reputable venue, and they work incredibly hard. I think that's been a great initiative from the board; it's important that we utilise our young people and give them a good launching pad to the future."
Running a multi-purpose, world-class venue presents a number of unique challenges, not the least of which have been due to the ongoing COVID-19 pandemic. Complete lockdown of ILT Stadium Southland lasted six to eight weeks. Skelt mentions that the stadium's flexibility was a great asset as they reopened. "As we came back, we had to adhere to limits regarding how many people could be in a space for each level of restriction. We were very fortunate that our venue has plenty of different exits, multiple toilet facilities, and the ability to secure spaces. We have different divider boards and curtains we can use to split up areas so we could make them function safely for different groups of people. During restrictions, we were probably one of the only venues in New Zealand that managed to function as well as we did."
Future growth of the venue is always in consideration at ILT Stadium Southland. Expansion and facility upgrades are a top priority of late, closely followed by the pioneering of new events. A Southlands Hall of Fame is also in the works, and the stadium hopes to add new facilities like dance studios, gymnastics, and trampoline spaces, and is working to introduce E-Sports events to their calendar. Morrison-Bailey continues, "We're also looking at creating our own destination events for Invercargill and Southland over a two-to-three-year cycle, so that we can bring more people down this way and build on the events industry here. We love bring new and exciting events to Invercargill for the benefit of the Southland community."
ILT Stadium Southland fosters a positive business relationship with Monstavision NZ. Monstavision are New Zealand's leading LED specialists. They provide commercial LED sales, rental LED solutions, and design, production, and maintenance services for private and corporate clients across the country. In a shout-out to other important business partnerships, Skelt shares, "The Southland province is exceptionally lucky to have community funders such as The Invercargill Licensing Trust, Community Trust South, The Invercargill City Council, and the Southland District Council, who all make significant contributions towards the day-to-day operational funding of the venue. Quite simply our venue is valued at over 90 million dollars, and without the continuing significant contribution from these community funders, our world-class facility would not have been built."
ILT Stadium Southland fosters a positive, adaptable, and innovative spirit amongst staff and clients alike through their dedication to the sports and events industry. Constantly looking to the future, the stadium is confident in their ability to continue bringing world-class sport, entertainment and industry events, exhibitions, and activities to the Southlands community.
AT A GLANCE
ILT Stadium Southland
What: Multipurpose events facility providing a flexible host location for international and domestic events in the Southland region.
Where: ILT Stadium Southland is located in Invercargill, New Zealand.
Website: http://www.stadiumsouth.co.nz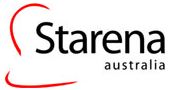 The Starena Group – www.starenaaust.com
The success of any stadium, entertainment or sporting venue depends, in large, on the quality of the user/patron experience.  Quality seating is integral to that experience and Starena, an international seating company, is focussed on delivering just that.
The client relationship is equally important and the company measures success by the benefits it brings to clients.  All projects are managed with integrity and impeccable attention to detail.  Working on projects around the world Starena is exposed to a diversity of people, ideas and cultures, providing a local and international knowledge base that is invaluable when seating people together in stadiums and venues worldwide.
The range of seating solutions, all of bespoke design, is continually updated to provide maximum versatility, functionality and durability, as well as ensuring comfort and safety.
Starena has been the principal stadium seating supplier to projects such as:
Sydney Olympics
Athens Olympics
Commonwealth Games, Auckland, Melbourne, New Delhi, Gold Coast
Kiev & Lviv Stadiums, Ukraine
Ziggo Dome Arena, Amsterdam
Kuwait National Stadium
Cairo National Stadium
FIFA Under 19 World Championships Egypt – 6 x stadiums upgrade
Host of Australasian projects
Starena has an outstanding track record in the design and manufacture of fixed stadium, retractable, theatre, educational, house of worship and auditorium seating.
In recent times we have embraced, in conjunction with high end OEM suppliers, relationships for the supply of sports equipment and timber sports floor solutions providing value-add for a full turnkey product offering and project solution.
Starena Australia is an innovative and progressive Australian company with its head office in Gosford on the Central Coast of New South Wales, with an international network of distributors. It is a manufacturer in its own right and also has strategic working relationships with other key suppliers. There is an ever growing number of stadiums and venues worldwide featuring its products.
For more information contact Starena Australia Pty Ltd – Noel Carty, Managing Director
Unit 1, 8 Yandina Road, West Gosford NSW 2250 (T) +61-2-43239092