LiftX Ltd
The EWP Experts
Business View Oceania interviews Grant Dix of Lift X Limited for our focus on Equipment Management.
Founded in 2002, LiftX provides comprehensive sales and service solutions for an extensive range of elevated work platforms (EWPs) to clients across New Zealand. Over the last 19 years, the company has grown from servicing just a few clients in Christchurch, New Zealand to being the EWP provider of choice for machine hire companies, contractors, manufacturers, warehouses, tradesmen, and recreational and educational facilities across the country. LiftX is proudly 100% New Zealand owned and operated, and seeks to support the development of their local market by improving safety, reliability, and efficiency on sites of all kinds.
LiftX splits their EWP solutions into sales and servicing. New and used equipment are available for purchase directly through LiftX, and include aerial work platforms under the Dingli and Haulotte brands, electric and rough terrain boom lifts, cherry pickers, mast lifts, electric and rough terrain scissor lifts, and multipurpose trailers. LiftX also provides servicing including general maintenance, breakdown repairs, and 10-year inspection rebuilds. The LiftX service division provides fast breakdown callouts, with experienced technicians available 24 hours a day, seven days a week. Spare parts are also available for purchase through LiftX for all makes and models of access equipment. The company guarantees that, should they not stock a part, they will source it for clients in a timely manner. Parts including equipment replacements, logbooks and document holders, electrical switches, joystick controllers, batteries and battery chargers, safety harnesses, helmets, and decals and placards may be purchased new, and can be expertly installed on site in the Christchurch workshop or sent directly to clients for install.
General Manager Grant Dix, provides his insight into LiftX's solutions-based operations. "We are a team of 19 with decades of experience between us. Our growth since our beginnings has been essentially exponential; since 2005, we have evolved from a small workshop in Christchurch to being able to assist a really diverse range of customers across the North and South islands," Mr. Dix explains. "We were able to support a lot of new clients as a result of the 2011 Christchurch earthquake. The Christchurch Rebuild required a range of EWP equipment, and since a lot of the rebuild sites were tricky to manoeuvre, we were on call for servicing and support as the rebuild continued. Being a part of the community that really rallied around each other at that time was a great experience, and it led to some serious growth. Since then, we have continually looked at ways to keep expanding our business."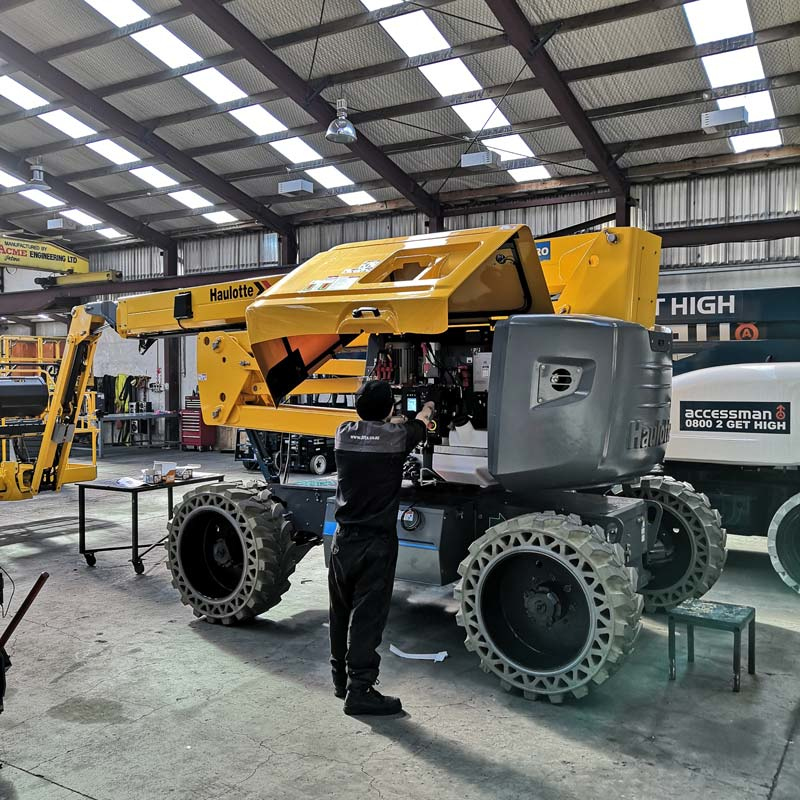 LiftX is headquartered in Christchurch, New Zealand. Recently, the group opened their second premises – a fully outfitted service centre in Auckland, New Zealand, that facilitates further assistance for regional and remote clients across the North Island. Made up of rebuild technicians, administrative experts, sales staff, service technicians, and senior management, the entire team works together to provide solutions to any and all issues or ideas presented by their clients in a timely, efficient and detail-oriented manner. Mr. Dix explains, "The opening of our Auckland operation was a bit of a game changer. It gives us a much better spread across New Zealand. For those harder to reach or remote areas, particularly for issues like breakdowns, our service technicians operate out of fully outfitted service vehicles. We are currently working hard towards a full-service scope across the country. It's important to us that there isn't any area in the country that we cannot support."
Alongside their maintenance capabilities, Mr Dix shares that LiftX supports machinery and parts sales through comprehensive certification and inspection servicing. "When we sell a piece of equipment, we continue to support that client by doing all of the work required for the life of the machine. So it's our responsibility to do the servicing and maintenance, but also to make sure that the six month certifications and 10 year inspection certifications are up to date and not only match but exceed industry standards. On top of that, we will also inspect, service, and certify any brand of EWP machine or equipment, even if we haven't sold it to the client ourselves. Our technicians are highly skilled and have the expertise to work with any piece of equipment in our industry."
A large contributor to LiftX's differentiation and success in the market is their ability to rebuild machines and equipment as part of their 10-year inspection service. Mr. Dix elaborates, "When a machine gets to 10 years old, they need to go through what is called a major inspection, during which the machine is basically disassembled and stripped down to its bare base components. Everything is checked, worn parts are replaced, and machines are sandblasted, repainted, and then reassembled. The end result is a machine looks like new and is certified to be used for another five years. That process can continue with us, so the machine can be rebuilt more than once to prolong its life. A major part of our operation is that rebuild business."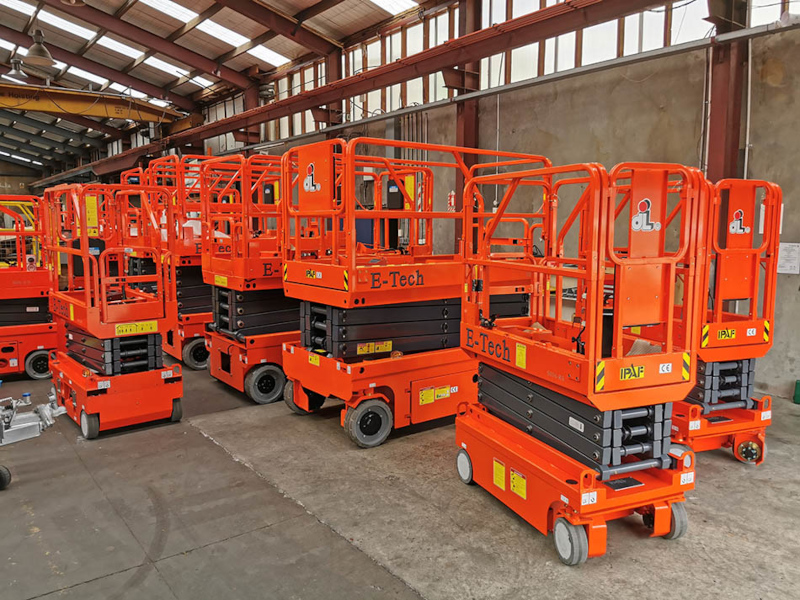 The biggest contributor to LiftX's success is their people, Mr. Dix says. A relatively small yet close-knit team, the diversity and experience of staff allows LiftX to remain confident in their ability to provide such a wide range of products and services to a standard that surpasses that of their competition. "We've undergone a lot of change in our business over the last few years, and the wealth of knowledge and skill of our people has been the biggest part of our ability to grow. Customers are now demanding a lot more from their suppliers compared to when we first began, and part of our growth has been bringing in a range of skills and services that were not previously a part of the business. We could not have done that without the dedication and expertise of our staff, and we certainly wouldn't be sitting where we are today without them."
Other contributors to LiftX's success can be found within their extensive network of business partners and suppliers. In particular, LiftX would like to extend their thanks to Dingli, with whom they will soon celebrate 10 years of partnership. Mr. Dix shares that their relationship with Dingli has been incredibly beneficial over the years, and that their partnership has been integral to LiftX's evolution and to the development of Dingli being one of New Zealand's most preferred brand of EWP equipment.
Looking to the future, LiftX predicts that the industry will continue to see a greater uptake and demand for EWP machines, as businesses in all spheres move to more mechanised operations. Mr. Dix finishes with LiftX's primary goal for the future. "As a business, while we currently have the scope to service pretty much any area, there are still pockets of very remote communities that we struggle to regularly provide for. So part of our business plan moving forward is to place strategic service vehicles and staff closer to or within those areas, so they can remain fully serviced and supported by us for all of their EWP needs. We want to be a one stop shop for every single EWP user from Northland to Southland, no matter who they are, where they are, or what they need." LiftX will continue to provide all customers with unrivalled consistency and availability of service and product, and plans to grow alongside the industry wherever that growth may lead.
AT A GLANCE
LiftX Limited
What: Provider of Elevated Work Platforms for clients throughout New Zealand
Where: LiftX Limited is headquartered in Christchurch, New Zealand
Website: https://www.liftx.co.nz/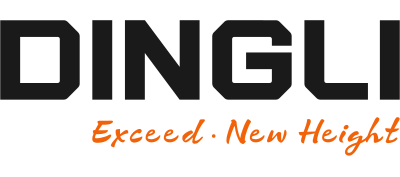 Zhejiang Dingli Machinery Co., Ltd – www.cndingli.com
Zhejiang Dingli Machinery Co., Ltd. is the world's Top 10 of Aerial Work Platform Manufacturers, the world's Top 50 Construction Machinery Manufacturers. It has R&D centers in Italy and Germany. Dingli has the most complete work coverage of scissor lifts in the industry. Dingli is the world's only large-load modular electric boom lift series manufacturer. The whole series of Dingli products have achieved electrification