MainPower New Zealand Limited
Poles, wires and wind
Business View Oceania interviews representatives of MainPower New Zealand Limited for our focus on the Renewable Energy Sector and Wind Power in New Zealand
MainPower New Zealand Limited has been a vital piece of everyday life in the North Canterbury region for nearly 100 years. While they operate pretty much behind the scenes, consumer-owned MainPower is consistently delivering a safe, secure and reliable supply of electricity. Essentially, they look after the 'poles and wires' that supply line services to the region's farms, homes, businesses, schools and community organisations – over 39,000 customers in all.
MainPower began in 1928 as the North Canterbury Electric Power Board and is now owned by the MainPower Trust on behalf of consumers within the community. Day-to-day management of MainPower's distribution system is in the hands of highly professional, qualified personnel. The MainPower team utilise the latest technology to supply electricity distribution network design, maintenance and customer-driven electricity services throughout the North Canterbury area.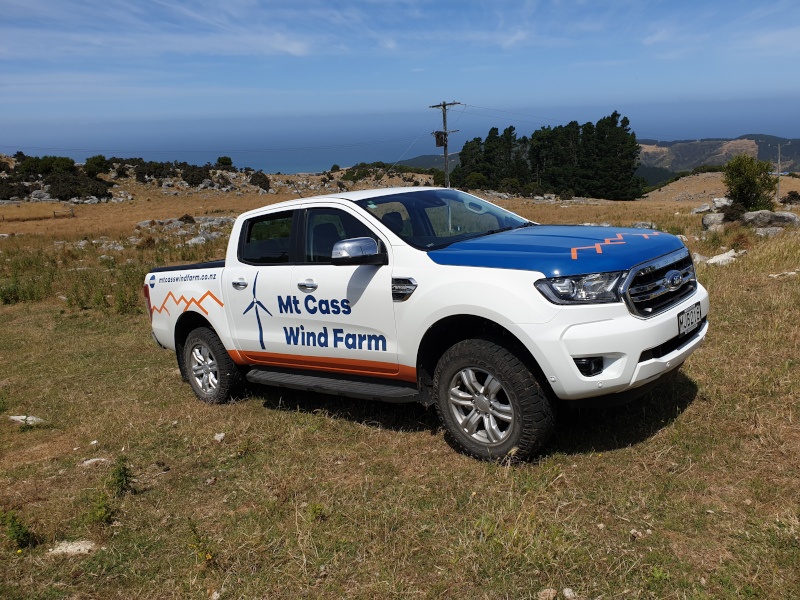 Recently, an exciting project has been undertaken that will have enormous benefits for everyone involved. In Dec. 2019, MainPower started pre-construction site works for its $200 million Mt Cass Wind Farm. The wind farm will generate 93 MW when it is completed – enough electricity to power 40,000 homes. It will be the largest wind farm in the South Island and the largest locally owned wind farm in New Zealand. The project was consented in 2012 after a thorough consultative Resource Management Act process. Financial close and offtake arrangements are expected to be finalised by late 2020. Main construction is expected to be completed by late 2021. Mt Cass will be the first wind farm in New Zealand to use the latest technology General Electric turbines optimised for the Mt Cass environment and designed specifically for extreme conditions. The 22 turbines, each standing at 135m tall will be positioned along a 7.5km ridge on Mt Cass, about 5km from Waipara in North Canterbury.
Todd Voice, General Manager Commercial at MainPower reports, "This project came about as a result of executing the generation strategy where generation has always been a strategic goal of the company. There was a division set up to explore generation opportunities so MainPower actively explored renewable generation – wind, hydro, biomass and solar. It went through a process where there was wind monitoring carried out at different locations. We developed a portfolio of projects and ranked them, with Mt. Cass the best site in terms of wind resource and scale. The consenting phase was an extensive, consultative process and the wind farm as a resource was fully consented in 2012. Since then it's been assessed, with lots of factors taken into account including demand, the company's strategic direction and its desire by shareholders to invest in growth opportunities for better utilizing the company's shareholder funds."
There is a strong consensus for growth to return, as far as demand for electricity, driven by decarbonisation of the economy. In particular, the electrification of industrial heat in industries like dairy, processing of milk into milk powder, etc. The wind turbine technology over time has resulted in larger and more efficient machines reducing their capital costs and coupled with a very low interest rate environment at the moment, the conditions are right for building renewables, particularly wind. "We also have a very strong partner in GE," says Voice. "For the first time in New Zealand they're able to provide a full turnkey EPC (Engineer, Procure & Construct) contract package for someone like MainPower who is not a large gentailer with a project development arm. In addition, GE are able to offer long-term operation and maintenance contracts and guarantees for the full design life of the turbines. This de-risks construction and operations for independent generators such as MainPower. MainPower will own the wind farm through a wholly-owned subsidiary – Mt. Cass Wind Farm Limited."
Community engagement has been favourable overall, something which Penny Kibblewhite, GM Customer & Corporate Relations at MainPower, says, "is a great thing for us because our research indicates people are more open to considering new types of renewables and technologies. Understanding what our consumers would like from MainPower is important. Based on the feedback received so far from MainPower consumers in the Waimakariri, Hurunui and Kaikōura regions, they are generally proud that MainPower is leading a project of this magnitude in the South Island. They see this as another opportunity for MainPower to diversify investment."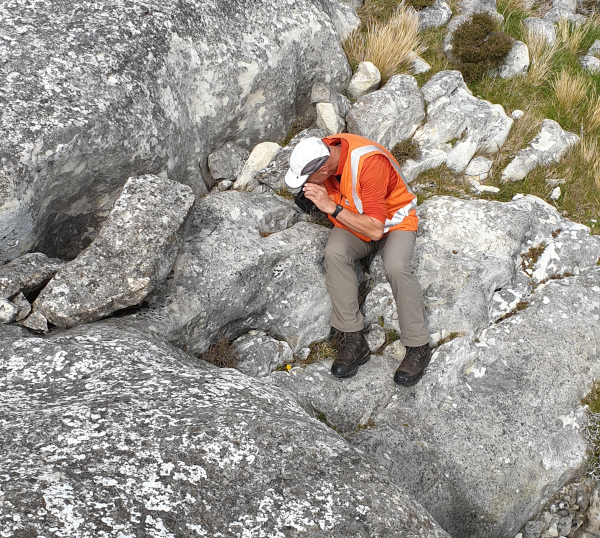 The simplest way to explain it is that a large majority of the community are electricity consumers, therefore connected to the MainPower network. Those consumers currently receive a rebate which is a discount on the cost of supplying their line services, so they benefit through the Trust ownership. The Trust holds MainPower on behalf of the consumers and profits from the wind farm will be widely returned to those consumers. The majority of the community will benefit directly through that return. The benefits will be multi-faceted – through the earnings of the Mt. Cass Wind Farm and through the ownership structure. There will likely be a reduction in the total cost of transmission from Transpower as MainPower transitions from an importer to exporter of electricity on and off the national transmission network. Another benefit from having generation in the MainPower network is that it literally provides resilience. And there's also the possibility for tourist and recreational opportunities created by the wind farm as a destination. In addition, Mt Cass Wind Farm is exploring options for retailing a portion of electricity generated through an associated entity, potentially leading to reduced wholesale prices for some of the larger consumers on the network.
Scott Bennett, Mt. Cass Wind Farm Project Director, asserts, "One of the other benefits is due to the wind farm being built in a sensitive limestone ecology area. The Department of Conservation has an existing covenant area and we're working with them to extend the area of land protected, including part of our wind farm, into a larger conservation management area of 127 hectares. The long-term benefit is that we're actually going to improve the ecology of the area and protect the species that are up there by removing a lot of the pest animals and enabling the recovery of the native plants and protecting the sensitive habitat for geckos and skinks. There are a lot of opportunities for wildlife conservation."
There are four landowners, one of which is MainPower. The land on the MainPower section of the ridge, which is currently leased and farmed, will largely be put into a managed conservation area. That's where the transition will happen. According to Bennett: "While the boundary will be deer fenced to exclude pests such as deer, pigs and goats, the interior areas of grassland will be stock fenced and grazed by sheep reducing the fire risk in the hot dry North Canterbury summers. The adjacent bush and shrubland, with pest management in place, will have the best opportunity for regeneration to thrive, particularly for rare species such as the limestone wheatgrass."
MainPower has always been very community oriented because of our ownership structure. "Consumers of North Canterbury are always top of mind when we're making decisions," says Kibblewhite. Last financial year we spent over $460,000 on community sponsorships and support across a range of areas. Priority is given to activities that promote energy efficiency and conservation, facilitate economic growth in North Canterbury, support environmental sustainability, and youth activities. Through our sponsorship work, MainPower connects with a broad range of community groups and representatives in the region, forging strong ties to North Canterbury and positioning ourselves as community leaders."
MainPower also works with the local councils to support new developments in the community. Since the 2011 earthquake there has been a huge amount of development spread widely throughout Canterbury, particularly on the outskirts of the city. People have moved into areas like North Canterbury because it's still easily accessible to Christchurch city. The Mt. Cass project aligns quite well in terms of the ways MainPower gives back to the wider community. The project is in a pre-construction phase at the moment with most of the detailed design work underway. Some additional consents are required through Environmental Canterbury and all the construction and environmental management plans will need approval for the project to be given the final Notice to Proceed.
"It's an exciting time," says Voice. "Later this year we should be into construction proper. Construction will take around 12 to 18 months and then we'll be into commissioning and generation. That's the rough timeline – around 24 months – and there's a lot of action happening. We're not thinking about just the here and now with this project, we're thinking about the future. What we're trying to achieve from an environmental aspect will be a great benefit to future generations."
AT A GLANCE
MainPower New Zealand Limited
What: Consumer-owned electricity distribution business
Where: North Canterbury and Kaikoura region, New Zealand