Maryville Courts Retirement Village (Maryville Courts)
Living Life, Loving Life
Business View Oceania interviews Anthony Patterson of Maryville Courts for our focus on Aged Care.
Maryville Courts Retirement Village (Maryville Courts) has provided independent retirees with a tranquil garden setting conveniently located in the heart of Christchurch since the early 1980s. The inner-city village offers 65 two-bedroom independent living villas and apartments, a two-storey community centre, landscaped gardens, and a variety of resident-led socials, clubs, and events designed to suit over 65s who are looking to enter an active, welcoming community. Having been brought under the Archer Group banner in 2021, Maryville Courts also offers pastoral care services, provided by the onsite Chaplain. Other value additions include fixed weekly fees for life, a 90-day 'Happy Guarantee', priority access to higher levels of care, independent garaging, and weekly wellness clinics that are open to all residents.
Maryville Courts states, "Maryville Courts provides a private and secure environment, where day-to-day hassles and maintenance are taken care of, leaving you free to enjoy your retirement within a vibrant community. Enjoy our prime location in the heart of Christchurch- it is an easy walk to shops, restaurants, theatres, etc. It is never too early to start planning your retirement lifestyle."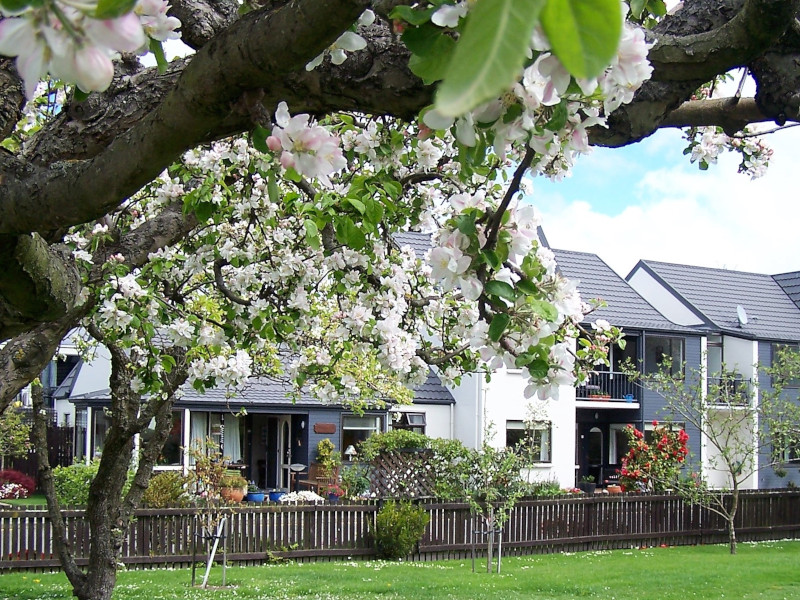 Four staff are available onsite- an enrolled nurse, Chaplain, maintenance supervisor, and the village site manager, Anthony Patterson. Mr. Patterson begins, "Loneliness is a blight for retiree-aged citizens who are still living in at home. An environment like the one we have fostered at Maryville Courts combats this very effectively, as it gives the older generation the chance to be part of a diverse, genuine, and nurturing community. Our residents have a real life here, a sense of purpose and hope, as well as access to care and support for their general wellbeing. There is a stigma surrounding the aged care industry that members of our older population enter into retirement villages and simply exist, rather than really live. We want to break down those barriers and provide the manpower, the expertise, and the resources to make sure our residents have the opportunity to thrive- to life their life, their way."
Maryville Courts uses the acronym L.I.F.E to describe their values and priorities: Loving Life, Investment, Faith, and Excitement. Mr. Patterson explains, "In line with our L.I.F.E philosophy, we want to engage with and enrich the days of those who choose to live with us, make our village affordable and give back to our community through donating 10% of our money to charitable works, recognise our spiritual character and the opportunities it brings, and bring a true joy and excitement to our residents."
He continues, "One of the advantages of being in a village like ours is every resident has priority access to residential care within one of our Care Homes when they need it, and they can have confidence in the security of their home. Staff actively keep an eye on their health, which was particularly important during COVID lockdowns, during which we were able to keep families updated and take care of our residents' mental wellbeing. New Zealand saw a decline in the mental health of its population across all ages during the worst parts of the pandemic, but our age demographic was particularly vulnerable. Their happiness has always been as important to us as their health, and we worked hard to ensure each resident under our care felt safe, cared for, and listened to."
As a boutique provider, Maryville Courts differentiates themselves from larger corporates through personalised service, carefully curated industry partnerships, and a foundation built on Christian faith. Archer Group is also a not-for-profit organisation, which Mr. Patterson says allows them to keep village communities smaller. "Our villages range from 40 to 70 residences, as opposed to corporate locations, which can house upwards of 300. Maryville Courts specifically has 65 residences- 49 villas and 16 apartments. A number of people come to us because they enjoy the intimacy of a smaller village- they are a person in our eyes, not just a number. We are also a charitable trust, which means we don't have to maximise our returns for a shareholder. Any surpluses can be reinvested back into our facilities and into the care and support of our people. Finally, Maryville Courts is the only retirement village in the inner city of Christchurch. Despite our location, the site is very spacious, and our gardens are award-winning." Speaking of awards- Archer Group has won an Aged Advisor's 'People's Award' for either best Care Home or boutique village in the South Island since the inception of these awards in 2016.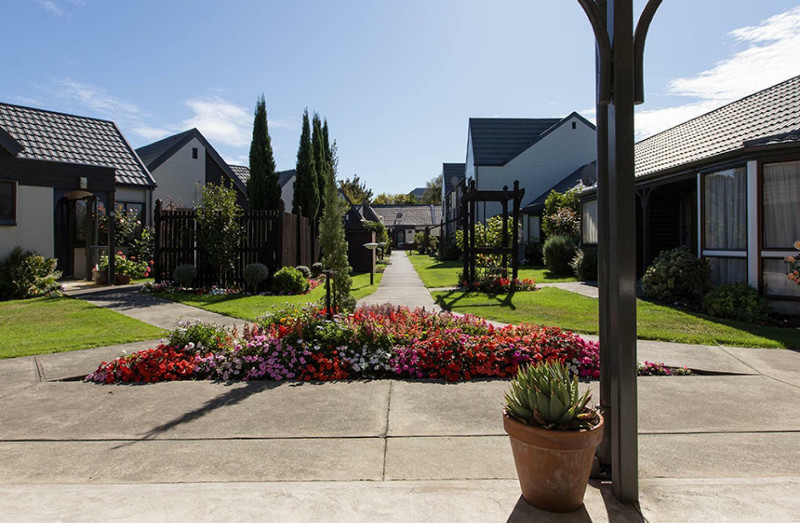 Mr. Patterson shares the importance of resident-centric events and activities onsite. "Our residents run their own social committee, which organises our core social events. We have a number of internal and external entertainment events held intermittently. These were largely put on hold during COVID, but we are now looking at what we can do to get them back up and running. We have a really diverse activities programme- as well as all your normal activities and clubs, we run half day, full day, and overnight Archer Tours, where our residents have the opportunity to go out on trips all around the beautiful South Island countryside."
Maryville Courts thanks the Retirement Villages Association of New Zealand and New Zealand Aged Care Association, as well as Archer Group's industry partners, for their ongoing support of Maryville Courts and the wider industry. Mr. Patterson elaborates, "We have a wonderful cross section of suppliers, business partners, and peak body organisations that have contributed to our success and the success of Archer Group. We would like to extend our gratitude and look forward to working with them towards a stronger, more resident-centric industry."
Coming up soon is the reinstalment of regular internal and external events and activities, and potentially the provision of hot or frozen meals to residents should they choose. Watch this space!