MiDispensary
Nature's Way, Your Choice
Business View Oceania interviews Eidan Havas, Co-Founder of MiDispensary, for our focus on Health and Wellness.
Since its establishment in June of 2021, MiDispensary has worked tirelessly to introduce premium quality, accessible, and affordable medicinal cannabis products and services to the Australian market. Led by Co-Founder Eidan Havas, the team is passionate about their mission to provide patients with cost-effective telehealth appointments that begin with an eligibility check, before moving onto doctor consultations, TGA permission process, and final the provision of affiliate dispensary information. MiDispensary is also opening their own storefront clinic and pharmacy in Sydney, through which patients will be able to undertake their treatment journey from start to finish.
The company states: "At MiDispensary, our team of health professionals is dedicated to helping those in need to access plant-based medicine. Our doctors and nurses have wide experience in health issues and long-standing discomfort as well as an extensive knowledge of the latest research in the benefits of plant-based therapy. Once you start your journey, you will experience first-hand the friendly, caring, and professional nature of our doctors and nurses, who will be with you every step of the way, ensuring you get the products that are right for you."
MiDispensary offers medicinal cannabis products through a range of mediums; capsules, chewables, creams, crystals, flowers, lozenges, oils, sprays, and more. Doses are tailored to individual patients and follow-up consultations are generally carried out at one-, three-, six-, and 12-month intervals to ensure optimal results. The team prides themselves on reducing the difficulties associated with accessing plant-based medicines and works closely with any and all pharmacies in Australia that offer the right products, to find the most convenient and timely locations for patients to pick up their medicine.
Co-Founder Eidan Havas begins, "I grew up in Miami, Florida; an environment and culture that fosters a more accepting attitude towards plant-based medicines, including medicinal cannabis. As a patient myself, I know how life-changing these medicines can be. In Australia, gaining access to plant-based treatment is a much more arduous process, and I found it very difficult to continue my own treatment as a result. And so, my wife and I embarked on this journey, to help other patients avoid the challenges I had to face. We opened up MiDispensary a little over a year ago with the goal to make medicinal cannabis more readily available, more affordable, and of a better quality for Australian patients. The cost of treatment here can be overwhelming or off putting for potential patients, and is often downright unreasonable- and it's not just the products. We found that clinics often charge per appointment, which means every time a patient needs to see a doctor or nurse, for eligibility consultations, treatment, changes or repeats in prescriptions, etc, they were shelling out more and more money. MiDispensary charges an affordable 12-month subscription fee that covers administration fees, doctor's and nurse's consultations, scripts, receipts, etc. We are also as flexible as we can be with payment options. We want to change the profit-heavy culture that has already reared its head in what is quite a new industry in Australia."
MiDispensary is a family-owned business that has until now operated via telehealth services- but as of next month, their first physical storefront will be open in Bondi Junction. Mr. Havas explains, "Our storefront is a dual-purpose facility that offers a dedicated clinic and pharmacy solely for medicinal cannabis users. This is the first of its kind in Australia- our GPs only prescribe medicinal cannabis, and our pharmacy only dispenses medicinal cannabis products. And though we will be continuing our telehealth services, having a physical location will be wonderful for our patients because every single consultation will be bulk billed through Medicare."
Challenges currently facing Australian patients who seek treatment with medicinal cannabis include ongoing stigma, access difficulties, high treatment costs, and intolerant driving laws. "We are working hard to build relationships with GPs and pharmacies across Australia to build acceptance of medicinal cannabis as a reputable form of treatment," Mr. Havas says. "We want to give GP's confidence in our ability to provide appropriate care and dispense the most effective brands as cheap as possible. He continues, "I have a criminal law background in Sydney. Section 111 of the Road Transport Act says you cannot drive with illicit drugs in your system, including cocaine, methamphetamine, and THC. Now, medicinal cannabis is currently the only prescription drug that if prescribed means you cannot drive. The problem is, THC builds up in fat cells over time, so you can still get a positive reading whilst not being impaired. This presents a real problem for the industry that needs to be addressed through urgent legislative change. Legislation has been introduced by the Greens that seeks exceptions for patients with prescriptions, and is currently being considered by Parliament, but we don't know whether it will go through. Obviously, we hope very much that it does, because a patient should never have to choose between their own agency for travel and the medication they need for quality of life."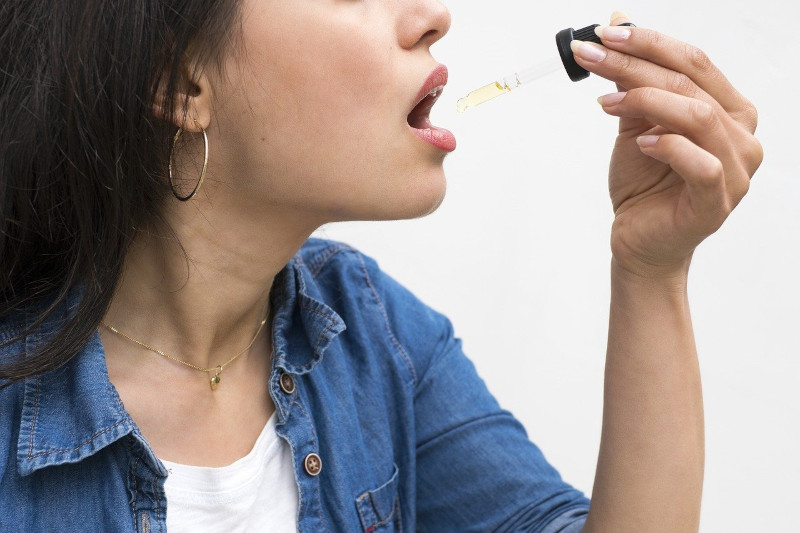 Mr. Havas shares that the appropriate management and growth of Australia's medicinal cannabis industry has huge economic potential. "The reality is that our sector can bring a whole new line of revenue that can be used to improve schools, hospitals, infrastructure… You name it.  We're a $230 million industry now and we could potentially be worth five billion in the next five years. There's great potential for domestic and export markets- we are talking thousands and thousands of jobs created to support that growth."
MiDispensary is one of only two Platinum members of the Australian Medicinal Cannabis Association (AMCA), and is proud to work with industry leaders such Althea, Cannatrek, Alfie, ANTG, Little Green Pharma, Sativite, Levin Health , Medibis, Medicinal Cannabis Australia and Phytoca. Looking to the future, MiDispensary hopes to continue building this network and expand their operation further into Newcastle and Wollongong, providing an integrated clinic and pharmacy solution to as many patients as possible.
AT A GLANCE
MiDispensary
What: Professional medicinal cannabis health provider providing eligibility, consultation, and dispensary services
Where: MiDispensary is headquartered in Sydney, Australia
Website: https://midispensary.com.au/