The Napier District Masonic Trust
Eldercare with heart
Business View Oceania interviews Graeme Taylor, General Manager at The Napier District Masonic Trust, for our series on Aged Care & Retirement Villages
The Napier District Masonic Trust was incorporated in December 1961 to assist in charitable, educational and scientific purposes, to supply the needs of the sick, aged and infirm and to help the needy, as well as to assist organisations of similar mind. The immediate objective was to build 12 pensioner flats with a plan to extend the number as finance became available. Currently, the Trust has eight Occupational Right Villages plus a rental site, a total of 209 units in and around Taradale and Napier. The objective of the Trust today is to benefit the community through its charitable work in Hawke's Bay and Wairoa. This includes educational grants and providing eldercare services… with heart.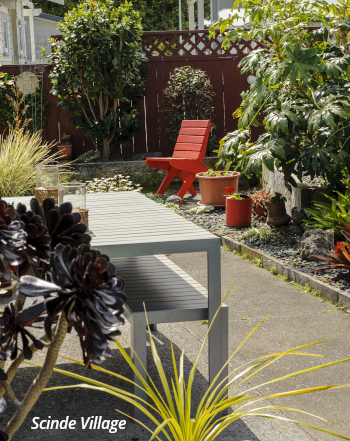 Business View Oceania recently had the pleasure of speaking with Graeme Taylor, General Manager of Taradale Masonic Rest Home & Hospital, Elmwood Masonic House & Hospital and Napier Masonic Trust Villages, about these wonderful facilities and the charitable Trust that is giving back so much to the local community of Napier.
BVO: Can you share the history of the Trust's evolution with retirement and aged care facilities?
Graeme Taylor: "The Trust started building blocks of retirement units back in 1969. For a long time they were referred to as capital contribution units, where the Trust set up the process for people of less fortunate means who couldn't afford homes to buy the right to live in a property. The initial block in 1969 was called Scinde, which has the same name as Scinde Island prior to the 1931 earthquake, which is now Napier. Then they progressively built small blocks of units. In 1973 they built one; in 1983 they built one in another location. It wasn't until 1992 when they first embarked into a retirement village complex and built 26 units in what they called the Mission View Masonic Village. Then in 1994, just around the corner they built Knightsbridge Village with 36 units, and in 1997 they built another 36 units within about a km and they called that Kensington Village. Today we have 142 units across the city, mainly 2-bedroom units with integral garages. Those are in the three large villages but the other small villages are still in operation.
"The last development was the Taradale Masonic Village. It was initially just villas but then a residential care facility was built on the site. That facility has grown to now have 38 rest home beds and 30 hospital level care beds. Five years ago the Trust bought another residential care facility, Elmwood House, in Napier which has 39 beds; 25 for dementia care and 14 for hospital level care. Elmwood House was privately owned, and when they were going to sell they approached us about buying the property, which we did in 2014. The Napier District Masonic Trust owns the facilities and the Trust is autonomous from the four Napier Masonic Lodges, however those Lodges have representatives on the Trust board."
BVO: Are there further developments planned?
Taylor: "I've been General Manager just over 10 years. In that time we've focused more on development of the care facility but we're now moving more into a phase of building more retirement villas. The Trust had the foresight to purchase properties around the Taradale Masonic site, so now we've taken away some residential houses on that land so we could build a new kitchen and dining room. We have our own industrial-sized laundry onsite. We added 12 beds about nine years ago and now we're looking at utilising the land adjacent to the care facility to build more retirement villa complexes. That development will probably start early in 2020. We're in the process of clearing some of the land adjacent to this facility. We've sold two residential houses for removal and we're hoping we'll get underway with building those units after Christmas."
BVO: Do you have a waiting list?
Taylor: "Yes, we have a waiting list in excess of 350 people. Recently we employed someone to update our database and they discovered applications dating back into the 1990s. So, we attempted to contact everyone on that list and we were able to reduce it down where  people no longer required accommodation, or had passed away, or moved away, or found other options. But we still have around 350 live applications and that could be a single person or a couple. We are considerably cheaper than most of the publicly listed companies and so our units are, conservatively, maybe $100,000 cheaper than theirs. Therefore, people will obviously try to obtain a unit from the Trust.
"You don't have to have an association with Free Masonry to come into any of our villages. The service is available for anybody. There's no preference given, it's open to the public. We have applications from people outside of Napier who want to move back. A lot of people make an application quite some time before they're ready to go into a retirement complex knowing that there is probably an eight to ten year waiting period. They may be in their mid-60s, expecting to go into a village in their mid-70s. People who forward plan are the ones who make hay.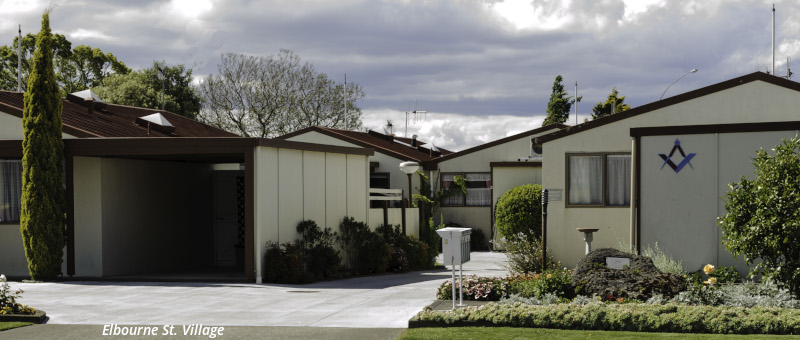 "As for staff, we have a very consistent group here in the administration section. My finance Manager came just after I did and she has been here just over 10 years. We first started off as a small team of three in the admin; that has now grown to six, partly because we purchased Elmwood and we needed more administrative support there and we needed a property manager to look after all the properties. Probably one of the biggest challenges is staffing the care facilities. In particular, registered nurses. What we've done as a Trust is to pay our registered nurses on exactly the same pay scale as they would receive at the District Health Board. So we've been able to hold our staff a lot better than some facilities. We currently have in total about 150 employees across the two facilities."
BVO: How does the Trust support the local community?
Taylor: "The trust has a lot of interaction with the community in a number of ways. We offer scholarships every year to secondary school students who are going away for tertiary education. While we are looking for some educational excellence, we are also looking to help people of lesser means who may not have the same ability to pay or go to university. The scholarships are worth $5,000 each, paid over three years. Every year, we also sponsor a child from Wairoa College to go to Outward Bound as part of a leadership training program. And we're pretty active in the community, particularly in sponsoring and assisting organisations that struggle to get funding from other sources."
"We also engage local companies. Our architectural draftsman, Chris Layton, has done a lot of work for the Trust and we turn to him for drawing and design work whenever we're doing new development. Recently, we built a very high-end kitchen and dining room and we used Aitken Construction which is a Napier company – they were absolutely fantastic to work with and we look to use them when we move forward. Probably even with the building of these residential units. We've been very lucky to develop relationships with local companies over a number of years, so they provide an outstanding service to us. When you've got over 140 units and things go wrong – maintenance things, some of which need doing immediately – guys like Laser Plumbing & Electrical respond almost immediately and get the job done."
BVO: Are there any new initiatives planned for the near-term future?
Taylor: "We are very interested in green initiatives, particularly environmental issues around the building of the new units. There are members of the Trust board who are very keen for us to try and incorporate solar power options. Another thing we will be looking at, because of Hawke's Bay's climate and at times there are water conservation issues, we may incorporate water storage on each new unit. Therefore, in times of rain you can store water for gardens, etc. to reduce the water usage over the summer months. We've got plenty of water but it's a matter of getting it out of the ground fast enough to meet the consumption of the consumer.
"We've also been working on developing a business plan for Elmwood. One of the areas in Hawke's Bay in residential care that's not well catered for is psycho-geriatric care. In care there are various levels – Level 2 is rest home; Level 3 is dementia care; Level 4 is hospital; Level 5 is psycho-geriatric. There is currently only one facility in Hawke's Bay that provides Level 5 care, so we have done a business case and we will be discussing that with the DHB to expand the Elmwood facility. We own a couple residential properties adjacent to that facility so we have the land available to move into providing stage 5 care in Napier. That's still a way off but we will be meeting with the DHB to try and work through the process.
"Mostly important to know about The Napier District Masonic Trust is that we are a registered charitable community organisation in the business of providing care and also assisting people in need. We're here to fill a part of the market that isn't being met by the large corporate facilities. Every day I get contacted by people in very difficult circumstances who need someone to be empathetic to their problems and find a solution for them. Without worrying too much about the bottom line. It's very rewarding when we're able to assist them."
AT A GLANCE
The Napier District Masonic Trust
What: Registered charitable organisation operating Aged Care & Retirement Villages
Where: Taradale, Napier
Website: www.ndmt.co.nz