Nuzest
Nutrition for Life
Business View Oceania interviews Trevor and Monique Bolland of Nuzest, for our focus on Health and Sciences.
Premium plant-based nutrition provider Nuzest is committed to supporting health-conscious customers around the world with top quality, science-backed nutrition supplements that are tried, tested and true. Established in 2012, Nuzest is the brainchild of father-daughter duo, Trevor and Monique Bolland. What began as a search for answers following Monique's Multiple Sclerosis diagnosis at just 22 years of age soon evolved into a mission to offer everybody, no matter their stage of life or dietary requirements, a range of nutrition options to supplement their health.
Nuzest is the proud provider of three supplement streams: Clean Lean Protein, Good Green Vitality, and Kids Good Stuff. Clean Lean Protein is a clean, pea protein isolate containing all nine essential amino acids. It is a natural source of iron, and encourages recovery, vitality, muscle repair, and growth for those looking to give a natural boost to their exercise routine. Good Green Vitality is a nutritional 'superblend' that is carefully formulated using 75 of nature's best ingredients to address all aspects of health: digestion, immunity, healthy ageing, stress, energy, cognition, and more. Kids Good Stuff was formulated specifically for children at the behest of committed Nuzest parents. It is an all-in-one supplement for kids' immunity, digestion, concentration, and growth. Nuzest supplements are 100% plant-based (vegan), allergen conscious, and free from gluten, dairy, and GMOs. In keeping with their commitment to making their product suitable for as many people as possible, most of Nuzest's products come in multiple delicious, natural flavours.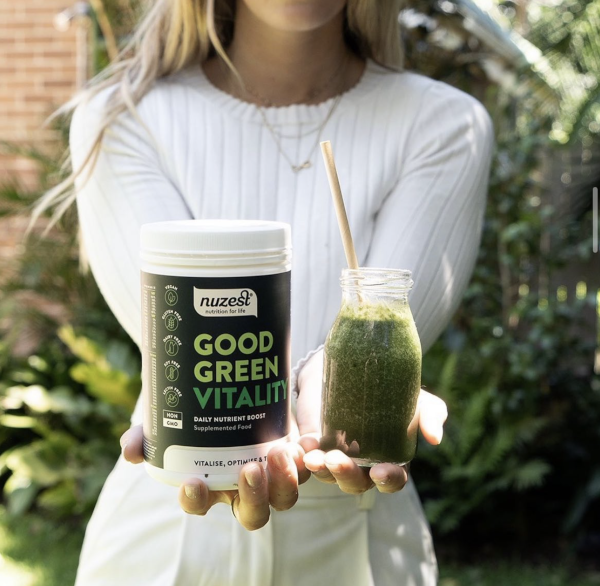 Trevor and Monique are proud to present Nuzest as a healthy and sustainable supplement choice. Combining Trevor's background in business, communication, and leadership and Monique's passion for marketing, design, and wellness has resulted in a product offering to suit everyone, with a particular focus on customers experiencing health challenges. Trevor begins, "Our family was turned upside down when Monique was diagnosed with Multiple Sclerosis (MS). As a father, I made it my priority to help her in any way that I could. But the options for treatment were pretty slim- we really weren't having much luck with run of the mill remedies and treatments available at the time. We spoke to scientists, neurologists, naturopaths, nutritionists, and MS researchers, which eventually led us to focus on lifestyle, nutrition, and holistic wellness. When we combined this with the treatments she was prescribed, we began to see real change in Monique's condition- it worked wonders, it really did. Once we saw this potential, we knew we had to do something with our knowledge. And so Nuzest was born."
Monique adds, "We work very closely with bioscience and nutrition experts in our industry to ensure our formulations are safe, effective, and sustainable. Without a background of training in food supplements we leveraged the relationships we've built with naturopaths, nutritionists, food technologists, and other industry experts, leaning on their knowledge and assistance. Today, we have a number of nutritionists and naturopaths on staff and continuing to contract advice from independent PhD scientists in Australasia and the United Kingdom. Our headquarters is in Sydney, Australia, but we have our own teams in New Zealand, the United Kingdom, Singapore, and the United States, and formal distribution arrangements in other countries such as Thailand, the Middle East and China."
Nuzest designs their products to be beneficial for customers of all ages and life stages, Monique continues. "We strive to make good nutrition for everybody. Our typical customer demographic is a combination of health-conscious adult females in their 30's and 40's who are prepared to invest in themselves and in quality, and over 50's males and females looking to stay healthy and maintain an active lifestyle. We have also attracted a large number of professional athletes as regular customers. It has always been important to us that we provide for people with health challenges, especially given how we started. Many people with allergies and food intolerances take advantage of our range because of our focus on plant-based, low allergenic, clean label products. We do not use any ingredients containing gluten, dairy, or soy, and we stay away from things like processing aids, artificial sweeteners, and fillers. But as a general rule, our target market is everybody! I think most people choosing to buy any type of supplement already have health as a priority, so it's more about showing them our unique offering rather than educating them about the benefits of supplementation."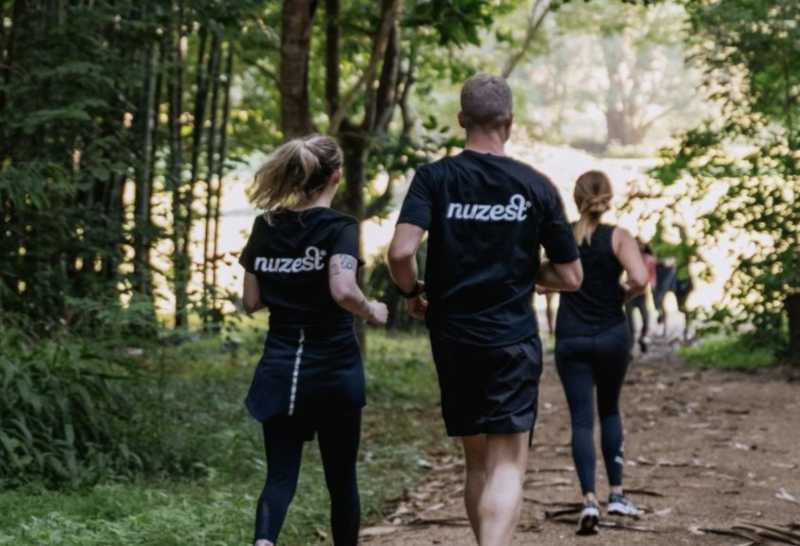 Nuzest values integrity and transparency above all else when working with business partners and customers. Internally, staff prioritise honesty, integrity, respect, and compassion. Trevor elaborates, "It's so, so important to us that our consumers have trust in our company and the products we produce. We are very open and provide a great deal of information on our website about exactly what goes into our products and why. For our team, we try to treat each other as we'd want to be treated ourselves. It's a simple saying, and one most people are familiar with, but it works. We have flexible working arrangements and place a great deal of focus on making sure our people feel looked after, and that they're educated, happy, and productive. We organise group training classes, social outings, team building, and the like. It's a balanced approach that filters through to our products, and to our customers. Whist we believe in the importance of supplementation, it is not a replacement for real food. We encourage people to value and prioritise a balanced diet and lifestyle to achieve long term sustainable health."
Sustainability is a huge priority for Nuzest, not just for health, but also for the environment- hence the company's focus on plant-based products. Nuzest's source of protein comes from peas, a sustainable crop which uses less water and less land than other protein sources, and which returns nitrogen to the soil. Their peas are transported by barge in Northern France to a processing facility that itself turns all waste into biofuel or animal feed, and purifies all water used in the chemical-free isolation process.
Monique says, "Packaging is our greatest challenge. Currently, 100% recyclable HDPE plastic provides the best air and watertight barrier to keep products safe and fresh. Many of the cardboard cannisters we see out there provide an illusion of sustainability but in reality, are not recyclable and end up as land fill, as do most of the pouches. However, technology is advancing rapidly, and the industry is working hard to develop more sustainable options that also provide for the required product integrity. We are currently evaluating a number of different solutions including new forms of cardboard cannisters with sustainable barriers, recyclable pouches and potentially compostable options. It's a priority for us to find the best solution and to ideally be completely sustainable by 2025. We will start trialling new forms of packaging in the first quarter of 2023. It's our biggest project right now." Other projects in the works include an extension of Nuzest's range into the provision of products with specific functional benefit, such as gut health and immune support.
Trevor and Monique would like to conclude with thanks to their key suppliers and business partners for their ongoing support and contribution to Nuzest's success. They include Cosucra, Boldinc, Squad Ink, Alaron Products, Halo, Prinova, and A1 Technology. Trevor concludes, "We also want to highlight the importance of our association with MS Research Australia. Monique's diagnosis with multiple sclerosis is our reason for being and since the very beginning MS Research Australia have provided us with crucial knowledge as well as moral support. Naturally they are our preferred charity, and we work closely with them to help raise awareness of MS and raise funds. We reserve a portion of our global sales to help fund life-saving research.  Our thanks go out to the team and the organisation for their relentless efforts in finding a cure; a goal which is very dear to our hearts."