Olive Estate Lifestyle Village (Olive Estate)
Make the Most of Your Life
Business View Oceania interviews Kristin Nimmo, General Manager of Olive Estate, for our focus on Aged Care.
Olive Estate Lifestyle Village (Olive Estate) is Richmond's premium lifestyle development for over 55s. With soil turned in 2014 and the community's first residents moving into their new homes in 2015, the village presents a modern, resident-focused environment designed to cater to individual needs at every level. The village states, "Moving to Olive Estate means having it your way, every day. Spaces are designed for modern living inside and out, and freedom to choose how you spend your day. You will be able to come and go as it suits- with parking at the door and the absolute ease of 'lock up and leave'. Olive Estate provides the option to be as active or relaxed as you choose, with acres of outdoors, a host of opportunities, and the rest of the region right at your door. There is company for when you want it, and privacy for when you don't. Moving up to Olive Estate means all those 'one day' wishes become part of your everyday."
Olive Estate is a subsidiary of the Integrity Care Group. Integrity Care Group has more than two decades of experience in the development and management of aged care services and retirement villages. They are committed to continuously improving quality and design of all aged care services, maintaining an open-door policy for resident ideas, needs, and concerns, and leading by example for the rest of the industry in New Zealand.
Regarding Richmond and the wider region of Nelson, Olive Estate says, "For keen mountain-bikers Nelson features some of the world's best adventure cycle trails. Many of Nelson's rivers are just moments away for keen anglers or just for a swim or a stroll. The beaches are diverse and many, from the golden sands of Abel Tasman National Park to the warm and gentle waters of the Waimea Inlet. The fishing is superb. Walking trails abound, and for those of you that are keen gardeners, you will be welcome to create your own piece of paradise in Olive Estate's community gardens."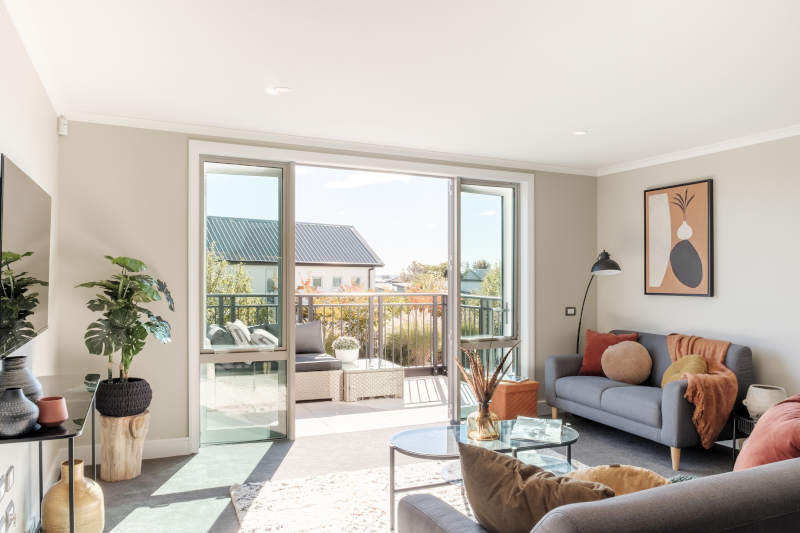 Kristin Nimmo is a co-owner of the Integrity Care Group, and General Manager of Olive Estate. She begins, "Olive Estate was the next step in Integrity Care Group's business journey, but it's more than just part of our brand. This village is a chance to offer something a little bit different for our residents- something unique to the rest of the market. We've always been big boundary testers and Olive Estate has become a real testament to our ability to deliver something outside of the box. The village is truly integrated into the Richmond community. It's not gated, building aesthetics are ranged and their floorplans are varied, the development is spacious with wonderful gardens and outdoor entertainment areas… We have worked hard to cultivate a strong sense of character. Another attractive feature is our site's location. We have beautiful views over Richmond, over Nelson Bay and into the western ranges. Despite the rural feel, we are only a 20-minute walk from the Richmond CBD."
Olive Estate currently has a staff of seven FTEs supporting residents' independent living. Kristin says, "We facilitate events and activities through hosting, information distribution, etc, but it's our residents that organise and run them. A big part of our value offering is that you can choose to be as involved or as private as you like- most of our residents take part in social activities or clubs, but it's really up to them how active they want to be in the community."
She continues, "We have an incredibly diverse population here, mostly people in their 70s. We have some highly skilled and educated professionals, people who have travelled the world, and residents who have spent their lives caring for their spouses, their children, and their children's children. So, we have retired plumbers, builders, artists, homemakers, lawyers, accountants, entertainers… Just last week, I met with one of my residents who owned a well-known business in lawn care. I asked him whether he would be interested in helping set up a regime for fertilising and feeding our lawns. He was more than happy to do that. I love having the opportunity to draw on the experience and skills of our residents like this- the have so much to offer."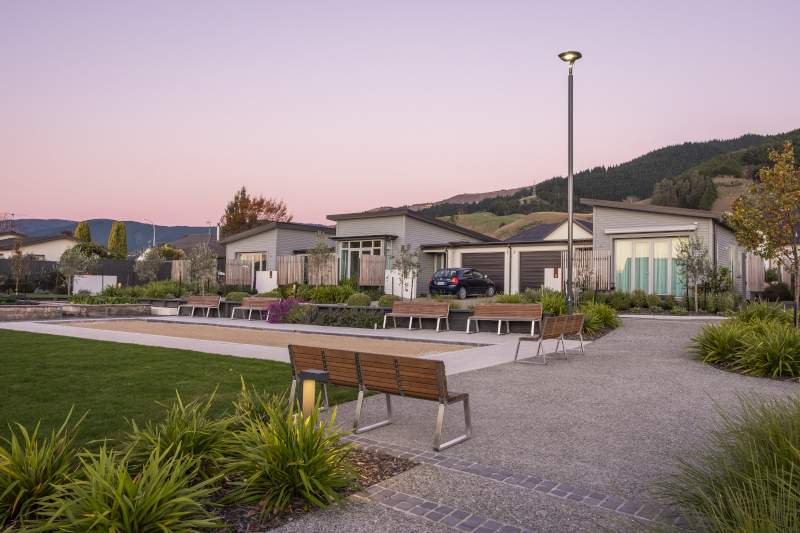 The team bringing Olive Estate to life employ openly Christian values including integrity, compassion, commitment, and positivity. Kristin shares, "We want to break down some of the stigma surrounding retirement communities and give our residents the opportunity to feel purposeful, valuable, and like they have something worthwhile to contribute to. A huge part of our philosophy is to make sure members of the community feel able to come into the village and be part of its everyday life. The connection this brings for our residents is vital. It's important that they can maintain a relationship with the wider community should they choose."
Kristin would like to highlight the collaborative relationships that have led to Olive Estate's success over the past eight years. "We would like to thank our business and industry partners for their support. We are members of the Retirement Village Association of New Zealand (RVA). Being an independent operator, we are definitely in the nation's minority- most of the operators are larger corporates, so we really appreciate the resources and expertise that they provide. We have a fantastic partnership with Scott Construction, Weir Architecture, and Luke Porter and Boffa Miskell. We have worked together right from the start with these companies, and they have helped to bring our vision to life."
Moving forward, Olive Estate has plans to finish late-stage construction on community buildings and amenities. Kristin concludes, "We probably have another five or six years of development left on the estate, which includes the construction of our care centre. That centre will cater for long-term rest home, dementia, and hospital level residential care. Over the next 12 months, we will finish its design, take on the building consent and legislation phase, and then spend abut three years building the project. There are some pretty big challenges in New Zealand at the moment for the aged care industry, primarily concerning funding and staff availability. It's going to be a challenge to get that building up and running, but we are dedicated to providing these services for our residents on site so that, in the event they need long-term care, the transition is as smooth as possible. Overall, we are looking forward to what the future will bring!"
AT A GLANCE
Olive Estate Lifestyle Village (Olive Estate)
What: Modern lifestyle village community for residents aged 55+
Where: Olive Estate is located in Richmond, New Zealand
Website: https://www.oliveestate.co.nz/

Trends Kitchen – www.trendskitchens.co.nz
Family owned and operated, the Trends Kitchens Nelson based team have been designing and manufacturing kitchens and joinery for over 20 years. Supported by our exclusive products such as " TriStone Solid Surface Benchtops", homeowners can be confident in a stylish, quality product, made from safe certified materials, all backed by our 10-year manufacturer's warranty.

Scott Construction Ltd – www.scottconstruction.co.nz
Scott Construction is one of the South Island's largest locally owned construction companies. With teams in Nelson, Marlborough and Central South Island, Scott Construction has a large portfolio of award-winning commercial, civil and residential building projects. To learn more, please visit our website: www.scottconstruction.co.nz