Park Agility
Faster, Smarter Parking Solutions.
Business View Oceania interviews Brad Burrows, General Manager at Park Agility, for our focus on Automotive and Traffic Management.
An Australian-born entity, Park Agility was established in 2014 to deliver highly accurate and reliable parking guidance solutions. Having expanded since, the company now offers one of the most effective and affordable systems in the market, providing a high level of accuracy, extensive reporting, system flexibility, and value for money.
Park Agility states, "We are proud to be a young, growing, and innovative technology company. Innovation is in our DNA and we continually invest time, energy, and significant dollars each year in our Research and Development program, working on ways to expand the product range and improve the various parking guidance core components and overall PGS functionality. As a result, we believe our clients' current and future parking guidance and technology needs will be well served by selecting and working with us."
Park Agility's staff are experts in precinct signage solutions, parking guidance systems, and parking technology integration and support. Precinct signage solutions can display any message, anywhere, with static or scrolling features and full colour graphics. They help to significantly reduce traffic congestions, emissions, and stress, which assists in the management of peak hours and one-off events alike. Precinct signs are wireless with 4G data connectivity to allow for real-time updates, feature cloud-based storage, and can be integrated into any established car park regardless of current infrastructure. Parking guidance systems are engineered with a focus on accuracy, reliability, speed of installation and ease of maintenance. Park Agility uses infrared, laser, and magnetic resonance sensors to ensure customers can rely on displayed data to be correct. Internal wayfinding signage guides drivers to areas with availability, followed by colour-coordinated indicator lights to alert parking bay users to immediate availability.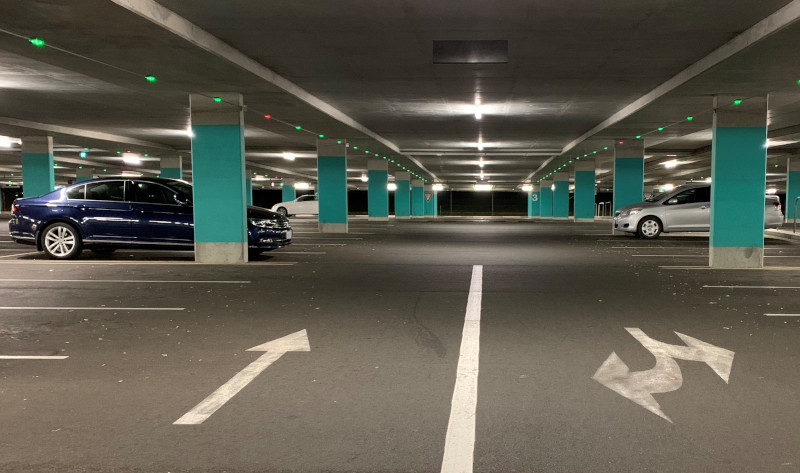 General Manager Brad Burrows has over three decades of experience in multidisciplinary IT environments- including sectors such as telecommunications, defence, biotechnology, banking and finance, and most recently property and parking infrastructure technology. "We founded Park Agility nine years ago with the simple plan to become the most accurate, flexible, and capable parking guidance solution in the market. We are a relatively small but tightly knit team with sites in almost every major city from Darwin to Adelaide- parking guidance is a congestion-based business, so we go where the people go. Our head office is in Sydney. Several of our staff are fully qualified electricians, systems engineers, and service technicians. We also have a solid research and development team, most of whom have at least 20 years in the IT industry, and over a decade of experience in the parking technology sector. It's a very specific, niche set of skills and knowledge to bring together for an incredibly targeted market that is only getting more complex. We think it's absolutely crucial to have the right people to rely on so that complexity appears simple, and everything runs smoothly."
While it is difficult to know exactly how many individual parking bays there are across Australia, Park Agility estimates the number to be between two and three million. Mr. Burrows shares, "Our customers are primarily large asset owners, builders, clubs, and councils. We also supply to a lot of other technology providers in the industry, particularly in signage. What differentiates us is the fact that we bring together a wealth of knowledge in IT and experience in the parking industry. Our offering is very specific, but is required by quite a large market, so it's generally an easy choice for clients to work with us."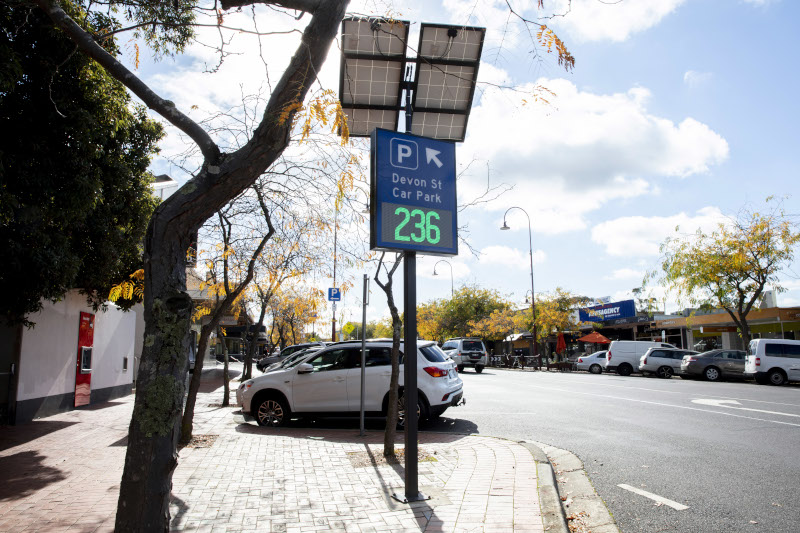 Technological expertise and culture are Park Agility's biggest differentiators. Mr Burrows explains. "Our technology capabilities are vast, and we work with a few different sensing technologies, therefore, can meet a wide range of requirements to accurately determine bay occupation and area count in carparks. We use infrared pretty extensively, but we also utilise magnetic resonance loops and laser technology. We are incredibly focused on accuracy- unless a product is in the 99+ percentage range, we simply won't release it to the market.
Our integration capabilities are also significant. We have the ability to integrate with modern software technologies like JSON and XML formats and we work to a few specific industry standards like Modbus, which is an integration standard used with building management systems across the globe. We also design our own control boards which can be used to perform integrations, protocol translation and a range of other functions. Thanks to those capabilities, we can customise our offering to match exactly what each client needs. We certainly don't have an in-the-box solution. We take the time to understand a site and its environment as well as what our clients hope to achieve before giving them a few different options and price points to consider."
Park Agility's culture and values also make them stand out, Mr. Burrows says. "We have a real can-do culture. We're very open and transparent in our communications, and we're happy to work with end clients as well as their other technology providers. One of our key values is collaboration; often it takes multiple suppliers and partners to deliver a great outcome. No one person or one company can deliver it all- it takes teamwork. We have a deep understanding of where we fit in the industry, and we work with our various partners to deliver a solid outcome." In addition to their industry suppliers and partners, Park Agility is a member of the Australian Parking Association, Australian Project Management Institute, and the Internet of Things Alliance Australia.
Park Agility is part of a growing and continuously transforming industry. "We believe there's plenty of growth to be had in the Australian marketplace," Mr. Burrows says. "There's probably only 20-25% market penetration at the moment for parking guidance. We see no reason why that number won't rise to 40-50% over the next several years, and we certainly aim to be a part of that. To give additional perspective, we installed parking guidance solutions in around 5000-6000 parking bays last year. There is only a small group of companies that have the resources and ability to install at that volume in the market today. Our capabilities certainly speak for themselves, so even though we expect some new entrants to the market over the next few years, we are confident that we will remain a leader in our space. Eventually, we plan to expand internationally into Asia and Europe, but for now, we want to help develop a truly modern, accurate, and efficient Australian parking sector."
AT A GLANCE
Park Agility
What: Smart parking guidance technology provider
Where: Park Agility is headquartered in Sydney, Australia
Website: https://www.parkagility.com/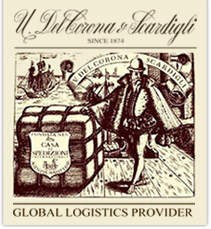 DCS Freight Australia – www.delcoronascardigli.com
WHY DCS AUSTRALIA:
Single point of contact – from booking to delivery, you have the same contact person. This makes your freight easier, transparent and simple. There's no delay in information, no transfer to "another department"
24/7 customer contact service. Your trust is our success.