PhysioXtra
Going the Extra Mile
Business View Oceania interviews Nick Chigwidden, CEO of PhysioXtra, for our focus on Best Practices in the Health & Wellness Sector
A little extra effort can go a long way. That's the mantra that fuels the team at PhysioXtra. And like their moniker, they believe that going the extra mile – giving the extra effort – is what makes them successful.
Today, PhysioXtra is a thriving concern run by Founder and Co-Director Kath Chigwidden, CEO Nick Chigwidden, and Co-Director Robert Bowden – a far cry from when the business started with just one room and one physio. Back in 1996, husband and wife team, Kath and Nick Chigwidden bought a house and turned the front room into a treatment room. That, in turn, expanded into the entire house being used as their facility.
Nick recalls, "It was just a one-person clinic. I came from a business marketing background and felt that going forward, it's hard work if you're just a single operator. So we started talking with one of our friends who owned a single-operator clinic on the other side of town. They had similar values in the way that Kath and I wanted to do business as well." So the two companies joined forces, named their new entity PhysioXtra, and started to build their brand. Today, their team is just shy of 100 employees, including nearly 70 physios, made up of the area's most experienced physiotherapists, sports doctors, podiatrists, and masseuses. They operate a network of seven clinics in six locations around Adelaide and Victor Harbor.
The folks at PhysioXtra are committed to helping their patients move without pain. They offer industry leading rehabilitation and Pilates equipment, as well as exercise-based rehabilitation programs, soft tissue work, and dry needling. But they pride themselves on their hands-on approach. According to Nick, "We are very much hands-on physio. Kath is a manipulative physiotherapist. We believe that you still really need to have that hands-on manipulation with patients and combine it with a very structured exercise based program." The team has made great strides in fine-tuning their methods from joint manipulation and muscle stretches to massage.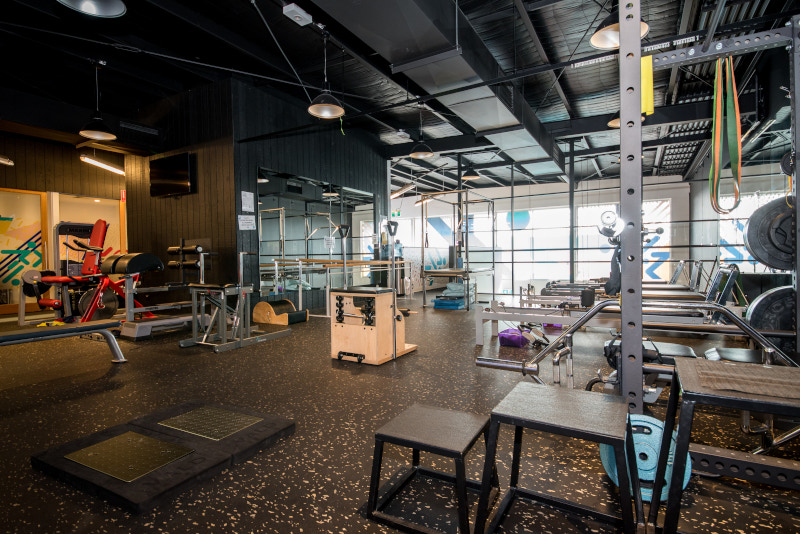 But above all, their business is people. And Nick believes that is what sets them apart. He explains, "I think the greatest strength is the people you got working for you. The challenge is to make sure we've got a good team. And we do a lot of work with our team." That includes ongoing training and leadership development. Because of those efforts, there is tremendous buy-in. Nick emphasises, "Each clinic has good senior people involved. One of the physios at each of the clinics will have some equity in it and be a director of that clinic and be the driver of the clinic itself from a day-to-day standpoint. They manage their team and create a culture that we want."
Because of their increased size, they also have a head office structure in place. "We've got an accountant and some marketing resources and HR resources, and myself – from a business point of view – so we do all of the background work for the clinics," Nick says. "We do all the hack work for them in those areas and let them focus on driving their business, which seems to work well. Over the years we've found that physios are generally really, really good at caring and treating people and getting people better but in a lot of cases aren't interested in – or qualified in – doing the business side of it. And that's where this model has been successful and we've been able to retain good staff and people as well, because they do get the opportunity to be involved from an equity level in the business."
PhysioXtra also implements a new grad program each year. Nick explains that they normally take a group of about 10 new grads a year, straight from university, and put them into a pretty intensive training and education process; teaching them how to work in a private practice and the skills required to do so. He notes, "That allows us to build people keen to be a physio straight out of the uni into our culture, the way that we want to do things. And that's proved to be very successful. There are a lot of resources to make sure we train them heavily early on." The company has found that graduates from university aren't necessarily prepared for work in a private practice. "We've certainly had to increase their skill sets in that area," Nick says. "And their knowledge of how private practice works and taking the client on their journey– their rehab journey or their treatment journey."
Believing that interpersonal skills are a fundamental component to working at PhysioXtra, Nick emphasises, "I think your people are the most important. When we recruit, we generally look at their personality and their fit to our organization. We try to be very inclusive, upbeat, friendly, and have a welcoming environment. Physio is certainly a very personal side type of business. No doubt about that. So it's about being able to make those relationships. We believe we can train them and educate them in skills and techniques."
He adds, "We like to be a very flat organization in the sense that it doesn't matter if it's reception, taking a phone call when a patient calls, or one of our more senior physios putting together a rehab plan or treatment plan. Everyone in that process is just as important. So we do a lot of work in that space and get our teams involved with it. We try to work on and keep developing our values and making sure we are living those."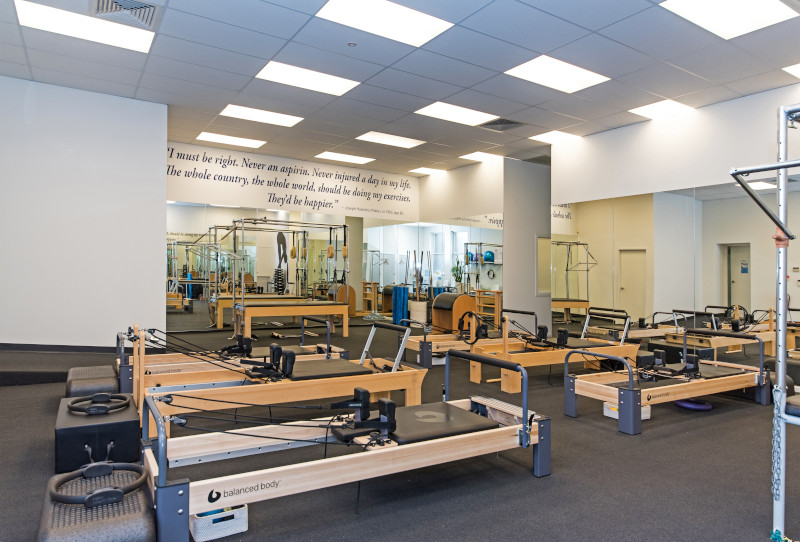 One of those values is identifying and cultivating leaders early on. They look for potential leaders and pour resources into their development. "We have an emerging leaders program that's driven by an external source called Generation Thrive," Nick explains. The program provides one-on-one mentoring and helps with goal setting.
The management team at PhysioXtra also place a huge importance on the personal wellbeing of their staff. They recently started using an app that staff can use daily to self-monitor. It's a check-in, of sorts. Nick acknowledges, "We can keep a gauge on our people's stress and whether they are doing well and we can try to manage that. We want to make sure it's a fun, friendly, engaging environment."
Physios, by nature, are motivated individuals, always wanting to learn and grow. They tend to go the extra mile. With that in mind, PhysioXtra provides structured professional development for them on a weekly basis, built right into their schedule, so they can be continuously  learning about the latest techniques and treatment.
Moving forward, Nick shares, "What we are building and what we want to build is more inclusive clinics. You'll have wonderful facilities for recovery and rehab and all those sorts of things. It won't just be a clinic that people with disabilities go to. It'll be a clinic where we will have elite athletes using the same equipment and resources as people with disabilities, or people with post-op, or older people. So you can spread the types of patients you're seeing a bit."
The firm has significantly invested in their Marion clinic, with the inclusion of a hydro pool, a big rehab gym, and a massive Pilates studio. There is also a recovery center for athletes with ice baths. And it doesn't stop there. PhysioXtra has plans to keep growing and is always looking at opportunities to expand and develop. The extra effort, from top to bottom, is apparent. PhysioXtra is thriving and is an industry leader in Physiotherapy. Nick sums it up well, stating, "We want to be the best and have the best physios work for us."
AT A GLANCE
PhysioXtra
What: A thriving rehabilitation practice
Where: Six clinic locations in the Adelaide, Australia area
Website: www.physioxtra.com