Porta
Know and Love Timber
Business View Oceania interviews Zoran Jovanovski, General Manager at Porta, for our Construction View.
A leading supplier of world-class timber products, Porta has supported Australia's commercial market for over 70 years. The company is Australian owned and locally operated, having built their reputation traditionally through quality timber mouldings, and more recently lining and external use products. Porta supports clients in home improvement, building, and trades sectors, including major timber merchants such as Bunnings, Bowens, Mitre 10, and Home Timber & Hardware.
Porta supplies timber products with a variety of applications, including mouldings (architraves and skirting, decorative ceiling and wall trims, dowels, dressed all-round boards, furniture dowels, handrails, picture framing, windows and doors, and general purpose and custom mouldings), interiors (Porta Contours and Porta Handrail System), and exteriors (Porta Cumaru, Porta Endure, and H3 Treated Pine).
General Manager Zoran Jovanovski shares Porta's evolution since their founding in the 1950's. "We have a really rich history of manufacturing and distribution. For our first 60 years, we were really well-known for our timber mouldings. We have since expanded more broadly into industrial OEM and commercial markets, so a lot of our products are specified via architects and designers and end up in a variety of different commercial environments- anywhere from restaurants to retail, educational facilities, hotels, apartments, and more. We access both raw material and finished goods; our timber comes from local Tasmanian oak logs as well as international species from our partners in New Zealand, Asia, and the Americas. Our timber is processed in our Tasmanian sawmill and sent to Melbourne to complete manufacturing at our moulding facility."
A team of 120, the business works across the country in every state and territory to manufacture and distribute their products. Leading a market that at times, Mr. Jovanovski says, makes it difficult to be different, Porta cites their flexibility in meeting market demands as a major differentiator. "It can be tough to be unique in our sphere. We've worked hard to build a reputation and a network that recognises our history and our expertise as second to none. I would say it's our ability to identify and meet expectations as they develop that really sets us apart. We have access to our own species here in Australia and our own sawmill, but also a supply chain that is diverse enough to support our ventures as we move with the marketplace."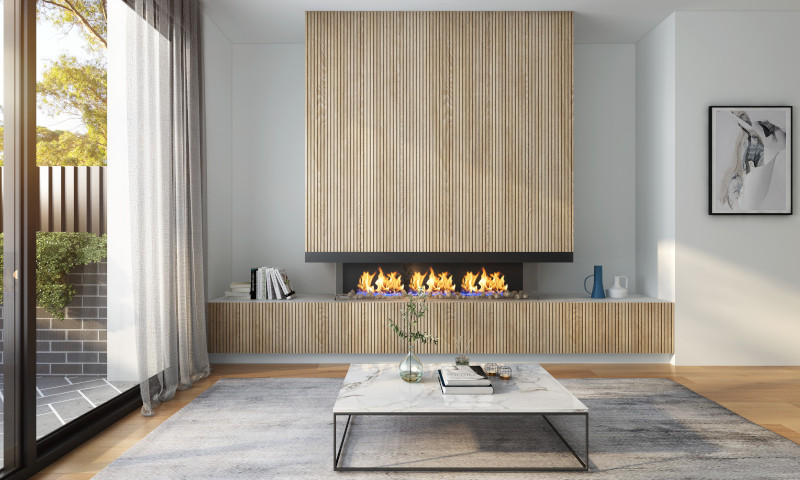 Mr. Jovanovski continues, "We also have a number of long-standing relationships that were formed originally with our owner many years ago. Our belief is relationships don't last as long as they have with us unless there are benefits for both parties, so we keep that front of mind when we're working with our suppliers. And I think that's why we've got numerous relationships, both locally and overseas, that have been in place for such a long time."
Alongside their commitment to positive business relationships, Porta fosters an environment that rewards flexibility, customer centricity, and the ability to identify, understand, and prevent problems before they occur. Mr. Jovanovski explains, "Change is constant. If you want to remain relevant, then you need to continue to challenge yourself to better understand and serve your market. In order to be genuinely customer centric, we have to hone our ability to understand and adapt based off customer needs. There's a real need to modernise how we do business in the building industry. There's so much opportunity to do more- rather than just waiting for a client to come to us with a problem, why don't we identify where these problems are coming from, and go right to the source? It's that sort of thinking that we want to see become more commonplace in our peers."
Australia's timber industry continues to face significant challenges in supply and distribution constraints following the COVID-19 pandemic. Coupled with an increased demand for timber worldwide to fuel booms in infrastructure, DIY, housing, and more, this disruption has caused import and freight prices to skyrocket, Mr. Jovanovski says. "We have been fortunate to have our local supply, processing, and manufacturing capabilities to support us following COVID. But a big part of our business still involves imports, and anybody importing product right now is experiencing these issues accessing products. Difficult access and huge demand equals escalating prices. There is going to be a lot of change as we begin to come out of this direct post-COVID stage- as our communities start to find normality again, it's important that we stay abreast of changes in design and construction trends for both commercial and residential environments."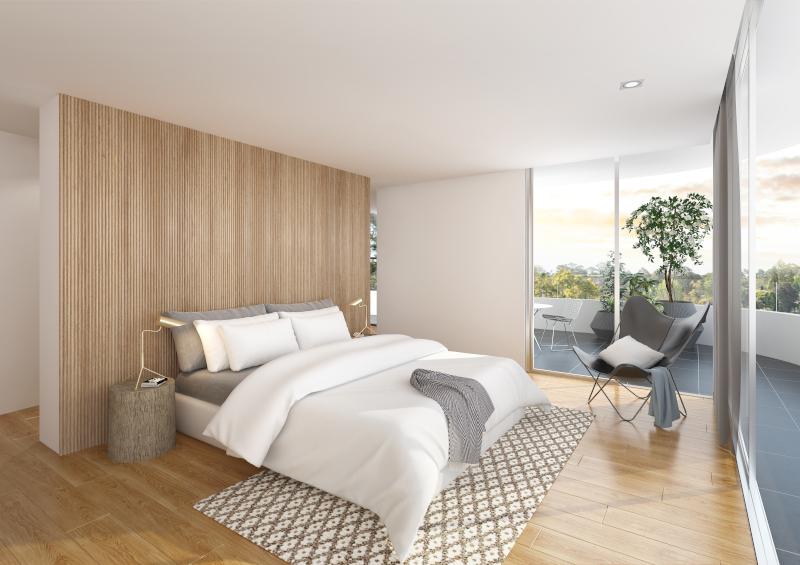 In preparation for said changes, Porta has made a number of investments in staff, equipment, facilities, and resources, to support further growth and the company's ability to adapt efficiently to new market requirements. Mr Jovanovski elaborates, "We have invested heavily into a full-time resource to improve our health and safety culture and set a good example to the rest of the industry. We have a great employee assistance program, a 'Take5' program, and a real focus on prevention being better than a cure. We also have taken on staff wellbeing as a big priority, especially as we traverse the pandemic. It's important that we understand deeply what this situation has meant for people, how they are coping with hybrid and remote work environments, and making sure that they have the support they need moving forward as those work environments continue to change."
Mr. Jovanovski continues, "We have done a lot of work over the last four years to ramp up our marketing objectives; developing customer and product centric programs, investing in innovation, building capability for our business to market effectively online, and really building a positive, active digital footprint to highlight and support all of that. We have a really strong social media following that's grown exponentially over the last few years, which has underpinned the growth of the brand. Our sawmill development is probably our largest portfolio investment in recent years. We now have the ability to take in and process logs on site, as opposed to running just a dry facility."
In the future, Porta aims to engage more with product end user, marketing timber products to the public to maintain a strong and consistent channel with partners and influence the market through the Porta brand and product offering. The Porta product profile will continue to grow, Mr. Jovanovski says, particularly in the commercial space. "We are looking at the changing demands of residential and commercial customers to provide product line extensions that support their needs as well as the growth of our own market. We will continue to conduct local and international research surrounding where our products are and how they are currently being used. Finally, it's a key priority of ours moving forward to support our FSC and PEFC certifications with operations sustainability and improve our carbon footprint."
Porta would like to conclude with a note to their support of Beyond Subsistence, a not-for-profit organisation that undertakes agroforestry projects that help build healthy forests, which are essential to help subsistence farmers break the poverty cycle. This support is part of Porta's dedication to socially and environmentally responsible business- responsible sourcing, social responsibility, and reducing environmental impact. Mr. Jovanovski shares that the company's commitment to holistic sustainability will continue to be critical in the years to come.
AT A GLANCE
Porta
What: Leading supplier of timber products to residential and commercial building markets in Australia and beyond
Where: Porta is headquartered in Melbourne, Australia
Website: https://www.porta.com.au/