PrefabNZ
The heart of innovative construction
Business View Oceania interviews Scott Fisher, CEO of PrefabNZ, for our focus on the New Zealand Prefabricated Construction Industry
Established in 2010, PrefabNZ is a non-profit membership organisation that informs, educates and advocates for innovation and excellence in offsite design and construction in New Zealand. The association and its 350 members are at the heart of innovative construction in New Zealand, fueled by a passion for delivering high quality, smarter, greener, safer, faster, and more efficient building solutions. PrefabNZ is a bold, member-focused voice for the industry in the quest for increased offsite construction. The membership base is a combination of architects, engineers, individuals, students, businesses of all sizes – large or small.
Business View Oceania recently spoke with Scott Fisher, CEO of PrefabNZ, about the association's role, current industry challenges and his insights into the future of this growing construction sector. The following are highlights of the conversation.
BVO: Can you give us an overview of PrefabNZ?
Fisher: "Our first CEO, Pamela Bell, did a Master's paper on prefabrication, and the architectural industry was really interested in it, believing that offsite manufacturing and prefabrication needed a voice within the built environment. In a sense, PrefabNZ was born out of that. It created a community for all those interested in offsite manufacturing – architects, engineers, builders, developers, policy makers, the academic world. It provides an opportunity for education, sharing information, doing research, holding events, collaborations, networking. As well as showcasing good stories about offsite manufacturing.
"Advocacy is a key function for PrefabNZ. Our job is to raise awareness about problems, or barriers or friction within the industry and work proactively with policy makers and government to ensure the friction is removed, so that the industry is allowed to progress and grow in a productive way. Educating the public about the benefits of prefab construction is very important and the government has a big role to play in that. Often the government is the biggest customer in town; the Housing Ministry, the Ministry of Education, the Ministry of Health, the Ministry of Defense and they can underpin and kickstart an industry to raise awareness."
BVO: How would you describe the current state of the industry?
Fisher: "There is a lot of traction within the industry, and it's important to highlight that in many ways offsite manufacturing and prefabrication is nothing new. It's been around for decades. We have some strong, well established businesses that have been building offsite since the 1950s. Probably about two-thirds of the construction in New Zealand is residential, so the prefab sector leans heavily towards residential. But we're seeing, both domestically and globally, that commercial high-rise and even infrastructure are increasingly adopting offsite manufacturing as part of the strategic direction.
"It doesn't have to be technology driven, in many ways it can be manufacturing process driven. We have a lot of businesses that are building offsite and using traditional build techniques, but using a manufacturing process inside a controlled factory environment. And then if you want to progress and increase your productivity, you can introduce production line technology, CNC and computer design technology, and automation.
"Offsite manufacturing is a much more sustainable, efficient way of building and we often find that the green part of the construction industry and ourselves are tightly aligned in our objectives. We sit very closely to the Green Building Council, which is a global movement, and also the passive house movement. So for us in the offsite sector, it's about making sure that the principle of building offsite becomes mainstream. That those elements are adopted by everyone within the construction sector –   where it suits. And offsite construction does not suit every project. There can be certain projects where topology access, ability to move elements and buildings around, may not be suitable. But we advocate that where offsite is the best solution then it should be used."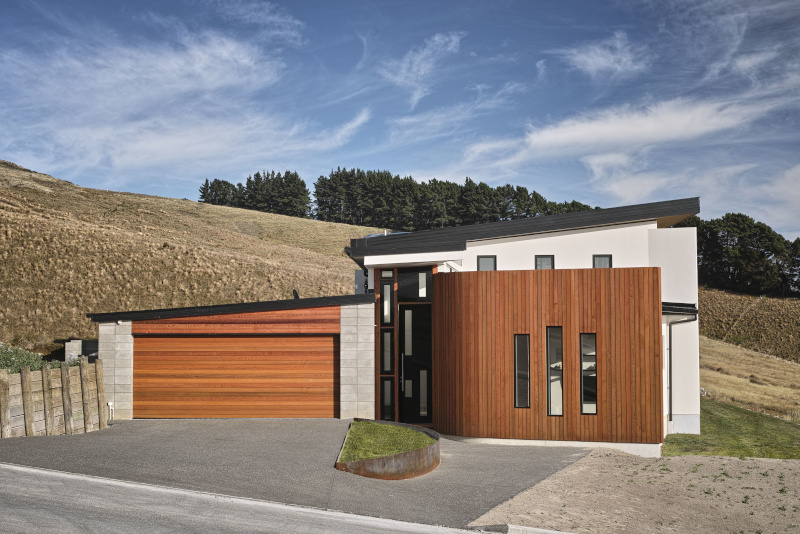 BVO: What are the major challenges for offsite manufacturers?
Fisher: Challenges exist for offsite manufacturing not only in New Zealand but globally in the U.K., Europe, Asia and the U.S. where it's becoming well established. In the New Zealand section, a key friction point is our regulatory framework, particularly around the consenting process. That process is designed for a building to be built within one jurisdiction. But with offsite manufacturing, you may well find that a house is built in one part of the country, then delivered to a different part of the country. Currently those offsite manufacturers will need to deal with two jurisdictions that may have slightly different interpretations. There is a proposal for our building act to be changed to improve and streamline that consenting process. So if a consent is issued by one jurisdiction, the other one needs to accept it unimpeded. That change is currently making its way through our parliament, so we're hoping that will be positive this year.
"Scale is another big issue for offsite manufacturing. Because in a factory environment you need to keep providing volume through that facility to make sure you benefit from all the gains and efficiencies that are there. But if the work is very much in a stop/start process or ad hoc projects, it's really hard for that offsite manufacturer to get all the efficiencies that are available.
"A broad issue for the whole construction sector is the shortage of skilled trades and also the development of new skills. Particularly within the offsite industry, which requires a skill set that is traditionally not in the construction sector. It's around design, logistics, haulage, lifting, assembly… and there's a term called DFMA (Design For Manufacture and Assembly), which is a unique skill set that is required within the industry. Increasingly, we're finding people from other industries making their way into the offsite manufacturing sector. They're coming from the food industry, the automotive industry, or other manufacturing businesses because the benefit of building offsite is the importance of understanding the manufacturing process. Another really important element is a foundation in lean construction or lean manufacturing."
BVO: How do you communicate with the membership?
Fisher: "We have regular communication with newsletters and pre-COVID we would be getting together face to face for networking and information sharing. We also run a monthly webinar where we get a speaker on a particular topic for a presentation followed by a Q&A session. They're very popular. Each year we run our CoLab conference – it's all about collaboration. Historically, they have been in-person conferences. COVID got in the way of that in 2020 but we were very lucky we had good commitment from all our presenters and we turned that into a virtual event which was very well received. We had speakers from the U.K., and Danny Forster, an architect out of New York, presented in a Q&A form, which was really engaging."
BVO: Looking ahead, how will PrefabNZ continue to be a viable voice for members?
Fisher: "We're very optimistic about the future of the industry. The fact that it is in good health now when the environment is not ideal and there's a bit of friction around the consenting, as the environment becomes more straightforward to operate in, we'll see existing operators grow and expand. And we'll see new people coming into the industry as well. I think it's only going to gain strength and there are a lot of new policy changes at the government level that will help that. The Housing Ministry is adopting an offsite manufacturing strategy, which is great. So there are some good fundamental improvements for the industry ahead.
"As an association, our role is to continue to help the industry along. To challenge some of the traditional thinking that may get in the way. Our job is to work alongside government to make sure that their regulations actually work. So we become the conduit between government and industry to facilitate the conversations to ensure policy makers are making the right policies. I've always had a passion for the built environment. I've worked with other industry organisations, so I know how we should be functioning to make the most on behalf of the industry. Globally, construction is renowned for not being overly productive, so I like the challenge of being part of the solution for an industry to improve its performance, its output and see that it delivers to its full potential.
"One of the key points to underscore is that technology is a vital part of improving productivity, but one step towards adopting technology is first making sure that you are following the construction principles around minimising waste of material and waste of time. I think that's an important part for the broader industry to adopt and in many ways the offsite sector has adopted that philosophy already. Simply by understanding that it's good to build away from a building site and deliver the elements there."
AT A GLANCE
PrefabNZ
What: A non-profit organisation for the offsite manufacturing industry
Where: Based in Wellington, New Zealand
Website: www.prefabnz.com