The Private Travel Company
Travel Smarter, Easier, Safer
Business View Oceania interviews Kerry Graham, Director of The Private Travel Company, for our Tourism view.
Formed in 2018, The Private Travel Company is a luxury concierge travel provider that works with the discerning traveller to provide a highly personal, detailed travel experience. The team of highly skilled, passionate independent travel consultants use their knowledge, experience, and connections around the world to create complex travel solutions for luxury corporate, family, and individual travel. The Private Travel Company is proud to showcase their ability to build unique relationships with every client and design an exceptional tourist experience to suit their every need, no matter their destination, itinerary requirements, or holiday vision.
The Private Travel Company begins their process with an initial meeting to determine reasons for travel and identify any prerequisite ideas a client may have about preferred destinations and experiences, budgeting, accommodation, travel dates, and special requirements. Advisors then work to produce a number of itinerary options to choose from, and once settled on a plan, arrange every detail before clients leave. The company remains on call 24/7 to provide extra support for clients while they travel. Clients enjoy benefits including saved time, less stress, more value for money, and the ability to arrange or rearrange alternatives to destination bookings during their journey.
Director Kerry Graham details the company's evolution, mission, and goals for the future. "The Private Travel Company began with just myself and two other advisors. We worked together in Auckland as independent consultants in the luxury travel sphere. We have since expanded to a team of ten, and we are pretty strategically spread across New Zealand's North and South Islands. We specialise in very intricate, personalised plans for travellers who want a really valuable luxury experience. Part of the reason for our success is that we take the time to get to know each client as an individual, so that we can make sure their travel choices reflect what they will enjoy the most. It's a wonderful thing- we come up with an itinerary that feels special for every person we work with."
Mrs. Graham explains that each member of the team is an individual trader working under the company banner. "My key role as Director is to support each individual to grow their business in whichever direction they want to take it. I encourage really consistent discussions around what each team member is doing and whether it's working well for them and their clients, and if there's anything they would like to change or do more of I'm there to help facilitate that. We are all a little bit different in the typical clients we work with and plans we design, so there's a great level of diversity. Everyone has their own strengths to draw on. We have a really great team of professionals who know what they're doing." As a small, close-knit workforce, The Private Travel Company nurtures open communication, genuine partnerships, industry collaboration, equal opportunities, and a strong sense of loyalty between staff.
The Private Travel Company collaborates with a number of industry partners to help facilitate their success, including the Travel Agents Association of New Zealand (TAANZ), First Travel Group, and the Virtuoso global network. Virtuoso is a world-wide network of experts that brings together 20,000 elite travel advisors and over 1,800 associated travel companies such as experience and accommodation providers, destination locations, and cruise lines. Virtuoso works with industry partners to unlock a plethora of unique travel perks, including VIP access to global destinations, accommodation upgrades, and exclusive experiences- all backed by dedicated quality standards that are second to none. The organisation also publishes no less than 12 domestic and international magazines that cover the best providers, locations, tours, and experiences around the world, inspiration for travel itineraries, and exclusive insight and tips from partnered advisors and industry associations.
In addition to their memberships with reputable travel groups, The Private Travel Company showcases a number of nationally and internationally recognised accreditations; advisors are certified under TAANZ, The International Air Transport Association (IATA), and the Cruise Lines International Association (CLIA) to ensure a high quality of care.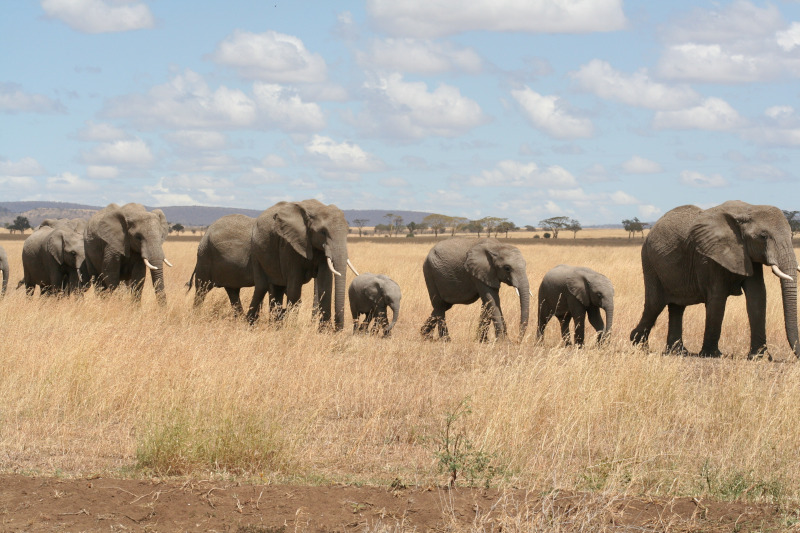 Communication with existing clients is especially important to the team at The Private Travel Company, Mrs. Graham explains. "Many of our clients are returning customers or have been referred to us by them. We really value this, because when people come to us, they have a genuine interest in creating something truly special. What we do is not about the cheapest package or the closest destination. We approach our business with a level of care that is reflected by our clients; there's a real relationship that we build with them, and it goes both ways. So while we are always happy to see new faces and introduce them to the family, most of our communications are with existing clients. That reduces the need for a lot of external marketing and advertising."
The ongoing COVID-19 pandemic has been a great challenge for the global travel industry. With travel restrictions, airline shutdowns, and continuing lockdowns across the world, businesses like The Private Travel Company have had to work doubly hard to weather the storm. But it's not all bad news, Mrs. Graham shares. "At the end of the day, travellers are pretty resilient. We have seen global crises before- terrorist attacks, the Global Financial Crisis, and the like- and while none of them have had the impact that we've seen from COVID, myself and the team are confident that we will bounce back once worldwide travel becomes possible again. We will continue to work within the Australia/New Zealand bubble in the meantime to facilitate things like corporate and compassionate travel, and once borders open we will definitely hit the ground running." Shutdown due to the pandemic has also offered a unique opportunity to focus on streamlining the business, upgrade and implement assistive technology, and analyse client interactions to provide even better service in the future.
Moving forward, The Private Travel Company plans to continue taking advantage of their collaborative partnerships with Virtuoso and First Travel Group, and hopefully expand their team of senior travel consultants even further. Mrs. Graham shares that the team's outlook is positive, and would like to thank Virtuoso, First Travel Group, and other industry partners including Ponant, Girls on the Road Again, Women in Photography, Silver Sea, Aeronology and Singapore Airlines for their support and contributions to company success.
AT A GLANCE
The Private Travel Company
What: Provider of complex travel advisory services for clients across New Zealand.
Where: The Private Travel Company is headquartered in Auckland, New Zealand.
Website: https://www.privatetravel.co.nz/