Ropata Lodge Care Community
Retirement living at its best
Business View Oceania interviews Angela Dodd, Facility Manager at Ropata Lodge Care Community, for our series on Aged Care & Retirement Villages in New Zealand
Ropata Lodge Care Community is retirement living at its best. A safe, caring environment that allows a full and enjoyable lifestyle with some very attractive options for discerning residents. From independent living in a home that you own in the boutique Ropata Village; to assisted living and rest home care in beautiful Ropata Lodge. The unique difference at Ropata Lodge Care Community is that you rent your apartment. The affordable weekly fee is all-inclusive with a full range of services plus the peace of mind of having 24-hour care support and Hutt Hospital just minutes away. Choose from independent living, assisted living, rest home care and respite care. And unlike many retirement homes, Ropata gives you the option of purchasing your apartment if you prefer more independence or renting your unit should you desire greater assistance.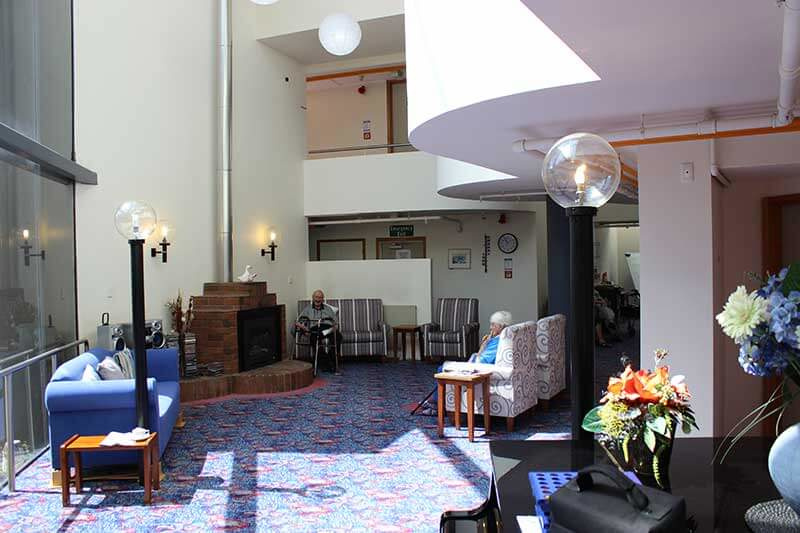 Facility Manager, Angela Dodd, reflects, "I was hired in 2014 to manage Ropata before it became a Rest Home. It was running as a retirement village with 34 units and only 12 residents and struggling to keep it doors open. The new owner David Hitchins bought Ropata Village in 2014 and changed the name to Ropata Lodge. He has been buying back the individual units and we have been renting these out under private contracts. In 2015 we achieved a 3-year audit and gained a contract with the DHB, which allowed us to provide rest home level care. That was the start of exciting times ahead. With this change the whole model of what Ropata was originally built for saw Ropata Lodge full of life again, with many rest home level care residents taking up residency."
The Lodge has gone through small changes with the adding of an extra unit, for a total of 35. The facility is now full, with a small waiting list. New carpet was installed throughout the ground floor with future plans to carpet the first and top floor in due course. David Hitchins also owns the 20-unit Ropata Village down the road from the Lodge. They are independently owned villas but the plan is to make them rentals.
"We're actually quite a generator," says Dodds, "because we're smack in the middle of Lower Hutt. We have the hospital just down the road, the bus stops right outside and there's a mall too, if the resident is capable. We get a lot of people that ring up from the hospital. If there's a room available we can bring in people for respite, just needing that bit of time after an operation. But only if they're rest home level care and mobile. We've also had two residents that have come straight from hospital. They'd had a fall at home and been in hospital for awhile and been rehabbed but couldn't go back home. So we've actually taken them in. We have a good relationship with the hospital and also with the palliative care team at the hospice, which is really nice. If we're able to, we take care of our residents at their end of life alongside the hospice, so they can stay here in their own home. The rooms are huge so the family can be with them."
Some of the units have little balconies and there are a couple of one-bedroom units. Each unit come with a kitchenette, outfitted with a fridge and a microwave. They all have ensuites, so people can still they have their dignity and feel independent. Ropata Lodge doesn't have any real competition because all the other facilities in the area are bigger and have hospital level care attached. Or swing beds that go rest home or hospital level. "We're kind of small and boutiquey," says Dodds. "People come in the door and tell us "the corporates are beautiful but it's just not home, it's too big." That's the feedback we get and it's nice to hear. We don't have a high turnaround in staff, most of our caregivers have been here a long time. Because we're so small, everyone has to be a sort of jack-of-all-trades. I don't just stay in my office – I'm activities officer, I'm cook, all that, you've just got to do it. And no one minds that, they go out of their job scope quite a bit. For me, it's not just a job. It's not about the money. It's a passion I have for the residents and that goes for the staff, too."
Dealing with every family is unique. They demand different things and want more. Dodds admits she's become used to that. "It's not just nursing the residents, you also have to take care of the families that come in, and powers of attorney, the ones that are close to them that you see all the time. You've really got to build the relationship up with them too. That was a challenge in the beginning for me but now it's not." On tap for 2020, Ropata will be switching from manual chart documenting to an electronic program. Dodds explains, "Instead of hand-signing a chart for each resident it will all be done on the computer. Some of the girls are nervous about that but it's quite easy. We're looking to integrate that, definitely for next year. It takes less time for the medication rounds – you don't get errors and it's better for the Doctor having to do scripts and things after hours. The running of it will be much more efficient than what we're doing now."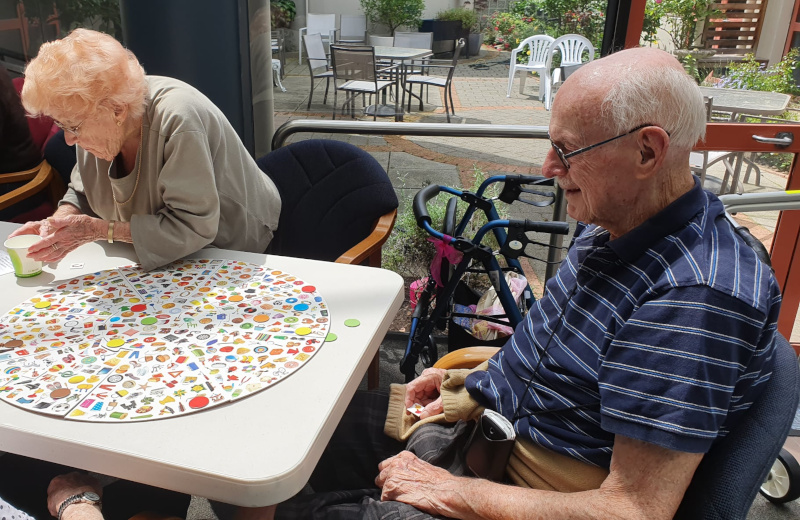 Marketing isn't a major focus for Ropata. With people staying in their home longer, residents coming into care now are often in their 90s with a lot of medical problems going on and they don't stay as long as they used to. Last year, the Lodge did a bit of radio advertising and they got a lot of phone calls from people saying, "We heard your ad on the radio and thought we'd ring up and get some info." And they also joined Facebook last year, which has worked really well. Dodds shares, "I want to give a big shout-out to our Administrator, Wendy Henry, she takes care of our Facebook page and does an excellent job. And another big shout out to our Human Resources person, Melanie Davies because she works very close to the staff and makes sure I'm on the right track with them. Our builder, Nathan, is also fantastic. We have a few leaks and he knows the building really well, but it's not just coming in to do the work, he likes to talk with the residents. He goes that extra mile and spends time with them, which I think is wonderful."
Residents bake treats once a month – tasty scones, etc. – and Archie the Labradoodle also comes in regularly for a big dose of pats and attention. Throughout the year, the Lodge does fundraising and saves up for a big trip. Dodds recounts, "Last time we took the residents to Government House in Wellington; they had a full tour and they loved it. We hire a big bus and put them all on it – anyone who wants to can stay in their wheelchair, so they can enjoy it as well. Next time, we're going for a picnic at Eastbourne. We make up lunch boxes and it brings back memories because a lot of the residents lived in the area and went round there as a child. So that will be in the summer, in January.
"It's lovely to see the difference from where Ropata started in 2014 and now in 2019 with a 4-year audit up our sleeve. We have come a long way from where we were, this is retirement living at its best. I am very proud of all the staff at Ropata Lodge and look forward to working with them and seeing the continuation and growing of Ropata Lodge in the future. Most importantly, it's fun, it's homely and because we're only 35 units we're just one big family. I'm quite passionate about it, Ropata is my second home."
AT A GLANCE
Ropata Lodge Care Community
What: Ropata Lodge (rest home) and Ropata Village (independent living villas)
Where: Lower Hutt, Wellington, New Zealand
Website: www.ropatalodge.co.nz

Arrow Hygiene – arrowhygiene.co.nz
Think Clean 
Family owned and operated Arrow Hygiene was born in 2008 to meet the need for quality cleaning products with express service. That mission and a strong commitment to listening to customers' needs has been the backbone of our success. Today we offer the largest range of cleaning products and take pride in our unparalleled service to commercial business sectors including hotels, offices, schools and shopping centres, with shipping available throughout New Zealand.  
The talented team at Arrow Hygiene can provide the perfect solution for your cleaning needs, having access to products from all major brands and a strong attention to detail. Our customers are treated like family; whether we're facilitating the cleaning process by providing mops, cloths and vacuums, or looking out for your safety with matting, we're a one-stop shop for all your cleaning needs. We can also supply you with paper products, hardware, handcare, even tea room supplies to complement your newly spotless office. 
Our cleaning products are environmentally friendly, keeping in step with the clean, green nature of New Zealand. If you wish to make a purchase you can do so quickly and easily online, and our reliable shipping division will have it to you in two working days. 
Think clean, think Arrow Hygiene and experience our great Kiwi service.