Safe Direction
Crash Barrier Solutions
Business View Oceania interviews Hayden Wallace of Safe Direction for our focus on Facilities Management.
Safe Direction was founded in early 2012 to provide a smaller, leaner alternative to Australia's guardrail and road safety barrier market, which was dominated at the time by large organisations. Since their founding, Safe Direction has risen to become an industry leader in guardrails and road safety barrier solutions, relying on their proactive, responsive, and experienced approach to road safety to propel them to success.
Safe Direction specialises in the design, manufacture, supply, and installation of road and bridge barriers (guardrail barriers and terminals, safe culvert ends, wire rope barriers, and crash cushions), car park safety and barrier systems (guardrail barriers, full and semi-circle column guards, guardrail accessories, bollards, and wheel stops), warehouse barriers (warehouse guardrail barrier systems, rigid posts, column guard, guardrail accessories, and bollards), pedestrian fencing (Elite safety barrier systems, road pedestrian fencing, and boundary fencing), and mobile hostile vehicle barriers. Products are Australian designed, Australian made, and full-scale crash tested to ensure compliance with Australian and international safety and quality standards. Safe Direction also has a range of MASH – The Manual for Assessing Safety Hardware – compliant systems, including guardrails, high containment barriers, bridge barriers, wire rope safety barriers, crash cushions, end terminals, log rails, and safe culvert ends.
Managing Director Hayden Wallace offers insight into the development of Safe Direction as an industry leader. "There has been an enormous shift in road safety technology over the last decade. Since our early days, Safe Direction has worked with the latest and greatest technologies available on the market to create, manufacture, distribute, and install products that are significantly safer, more streamlined, and easier to instal. We are incredibly proud of our highly productive, cost-efficient range. We shifted quite early on from only providing state specified systems to bringing to market our own proprietary systems, which has allowed us to differentiate ourselves in the market, grow our business relationships, and provide continuous value to our customers."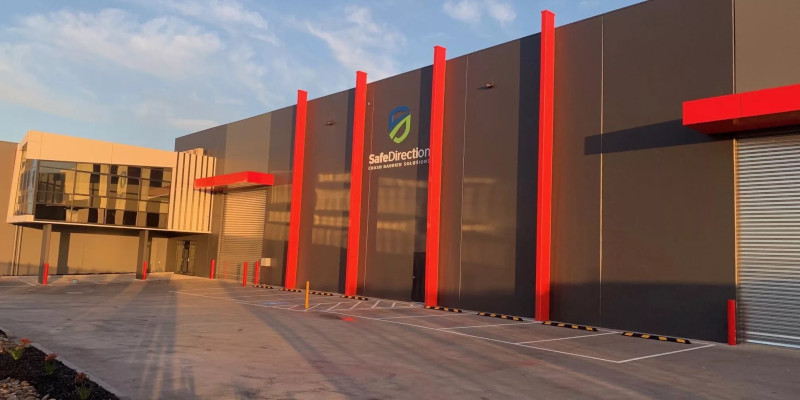 A team of 12, Safe Direction is committed to remaining responsive to clients' needs. Mr. Wallace explains, "We offer very highly commended technical support and have a lot of engineering around our products that is designed to be meaningful and useful for our customers. We are very active in our dealings with customers. It really starts with just being responsive to their ideas, queries, and concerns. We provide quotations that are inclusive of technical support, and once quotes are accepted, it's a short wait time between placing an order and collecting their product. We also facilitate custom elements and the like for more specific requirements, which we can actually produce on site." Safe Direction is headquartered in Sydney (NSW), Australia, alongside their primary distribution and manufacturing facility. The company's second and third facilities, located in Melbourne (VIC) and Brisbane (QLD) respectively, offer Safe Direction a fantastic territorial spread and the ability to service across the majority of Australia.
Safe Direction is a business-to-business provider that primarily distributes to road safety installation contractors. Client companies range from small or owner-operated businesses through to multi-crew groups. Safe Direction also sells direct to local government, road authorities, and civil and building contractors, albeit on a smaller scale. But establishing sales connections and strategic relationships in such a competitive and highly regulated industry has not been easy, Mr Wallace shares. "It was tricky to start off as a small business in a market dominated by large companies. It took some time to establish our brand's reputation, but once we were able to demonstrate our ability and dedication to quality, we were able to develop some of those important partnerships in the industry. Competition can be quite fierce in our sphere, but we tend to not get too involved. We let our products and our reputation speak for us, and that has worked wonderfully for the last 10 years."
Safe Direction has successfully developed a suite of proprietary roadside safety barrier products, including RHINO-STOP, CrocGuard, RAMSHIELD, CyclopsShield, and BIKER-SHIELD, which span across road barriers, safe culvert ends, bridge barriers, car park barriers, warehouse barriers, and pedestrian fencing. A number of Safe Direction's exclusive proprietary products are also MASH compliant. A range of technical information and resources have been made available on the company's website to support the visibility and understanding of these products, their purpose, and their importance for Safe Direction customers.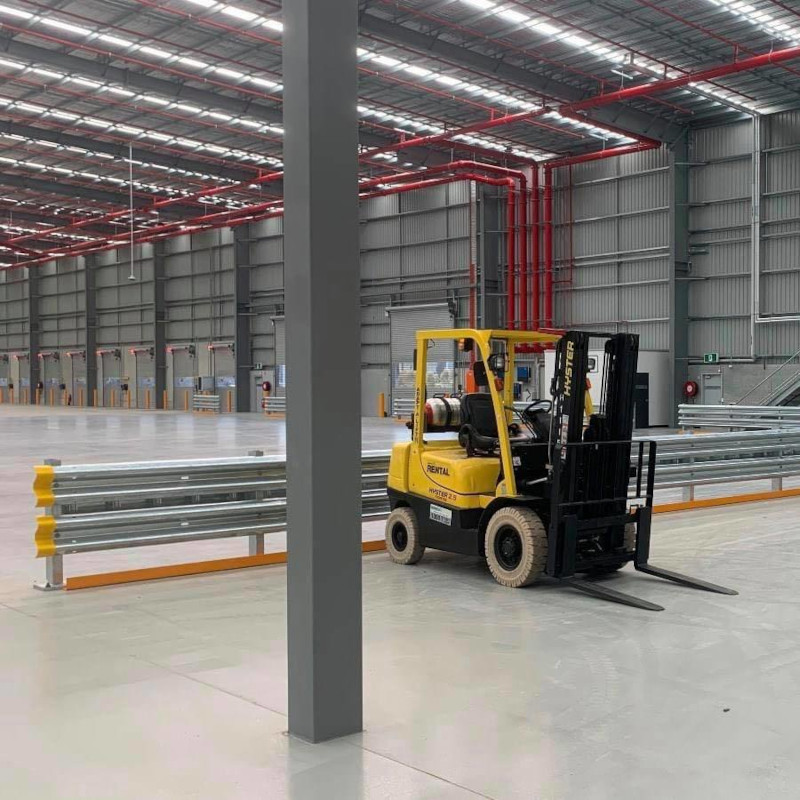 Investment in new proprietary systems, continued innovation in product development, and market research are all key priorities as Safe Direction, Mr. Wallace says. "In addition to our current range, we have a number of new systems in development. Developing new systems is always a huge investment in terms of time and monetary cost- not only do they have to be designed and developed in accordance to Australian standards, they have to be approved by a national assessment body made up of state road authority representatives before they can be submitted for in individual states and territories across Australia. It's quite a lengthy cycle that can take several years very easily, so it's a long time until you actually start to collect a reward or return for your investment. But at the end of the day, what we are doing is keeping people safe. Because of that it's a no brainer, really, that we keep innovating and improving as we go."
A close-knit team, staff value and respect one another for their ability, experience, and dedication to safety. Mr. Wallace would like to conclude by thanking key suppliers and business partners that have supported Safe Direction along the way. "We have a lot of relationships with some really great people out there. I would like to thank in particular RJB Electrical, Axon Fabrication, Blue Scope Steel, Southern Sheet and Coil, Nepean, Hunter, Clamptons, and Perry Logistics. We wouldn't be where we are today without them, so they definitely deserve and have our gratitude."
Safe Direction's future is focussed on bringing new safety solutions into the market that are unique, efficient, and installer friendly. The company will continue to innovate and is confident in their ability to service the road safety barrier industry successfully for years to come.
AT A GLANCE
Safe Direction Pty Ltd
What: Manufacture and supply of guardrails and road safety barriers Australia wide
Where: Safe Direction has state offices in Sydney (NSW), Melbourne (VIC), and Yatala (QLD)
Website: https://www.safedirection.com.au/