Savcor Products Australia (SPA)
Committed to Corrosion Protection
Business View Oceania interviews Vinay Swaroop, General Manager of Savcor Products Australia, for our Construction View.
A leading provider of brand name corrosion products to Australian asset owners and contractors from a broad range of industries, Savcor Products Australia was originally founded in 2004 as Savcor Products- part of the Savcor Group. Following their shift into independence in 2014, Savcor Products Australia grew to service the country on a national level, with offices in Brisbane, Sydney, Melbourne, and Perth. The company is proudly Australian owned, supplying corrosion and cathodic protection and prevention products to oil, gas, construction, marine, and utility sectors that increase the lifespan of asset structures and improve cost/time efficiency, reliability, safety, and quality.
Research Fellow at Curtin University, Dr. Reza Javaherdashti estimates that corrosion costs Australian businesses, governments, and industry leaders over $30 billion every year through damage and increased maintenance requirements for infrastructure, machinery, and equipment. Dr.  Javaherdashti shared in an online release: "Almost all engineering material, such as steel, plastics, and concrete, are subjected to corrosion and degradation. This includes all vehicles, buildings, and infrastructure. Corrosion can result in terrible tragedies such as train derailments, oil spills, collapsed bridges, gas shortages, and severe power outages." Particularly corrosive environments such as those with high levels of water, acid, and salt can increase replacement requirements to as frequently as every six months.
In efforts to reduce costs caused by corrosion across the country, Savcor Products Australia states: "Various paint and surface treatments can be used to protect different materials and surfaces by creating a barrier to prevent the transfer of electrochemical charge from the corrosive solution to the metal. However, depending on the environment and climate, these can be ineffective and usually provide limited-term solutions. Our experts continually search the world for the latest developments in corrosion prevention technology and materials for our clients' requirements. Savcor Products Australia's principals all have career-long involvement in the corrosion prevention/protection industry and are dedicated to ensuring we remain a provider of superior corrosion prevention and protection products in Australia for many years to come."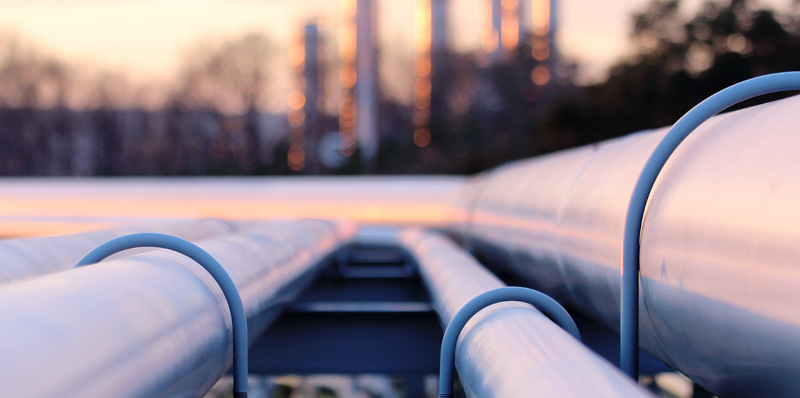 Savcor Products Australia highly experienced and flexible team offers a comprehensive suite of products at the lowest price and with the fastest delivery possible. Their range includes anodes and accessories (concrete galvanic and impressed current anodes, backfill products, and more), cathodic protection equipment, cathodic protection cables, Cath-Tech and MC Miller, casing spacers and end seals, cathodic protection rectifiers (MicroNex for battery, grid, and solar power, Savcor RECON), corrosion inhibitors (cleaning products, coating and packing, MRO products, and more), corrosion monitoring equipment, flange insulation and protection caps, reference electrodes (permanent and portable), tapes, pipeline pigs and pipeline repair equipment (insulating swivels and unions, monolithic insulation joints, Carlsto non-sparking tools, and dresser couplings), and surge diverters.
General Manager Vinay Swaroop begins with a run down of company values. "Savcor Products Australia is a small, multicultural team. Almost all of us have worked together since the very beginning. We are part of a fairly niche industry, so building a network of positive, professional relationships is very important to us. We have a longstanding association with a number of specialised suppliers overseas, as well as our peers in Australia. This helps us keep our prices fair, which is always a plus for our clients. We recognise and understand the importance of delivering practical and cost-effective solutions for our customers, and the value of prompt and reliable service. We are completely Australian owned and operate throughout the country, providing our services to regional and remote clients as well as those placed in high-traffic areas." Investment in staff wellbeing is paramount and made all the more possible by the lean, flexible team.
Savcor Products Australia differentiates itself in the Australian market through its broad product range, commitment to quality, and transparent approach to projects. Mr. Swaroop says, "The majority of our clients return to us time and time again. We run a tight ship thanks to our focus on continuous development and the 25+ years of experience held by our staff. Our clients can have confidence in our skill thanks to the reputation we have built carefully since our establishment- when we promise something, we stick to it, and carry it out with the best quality practices."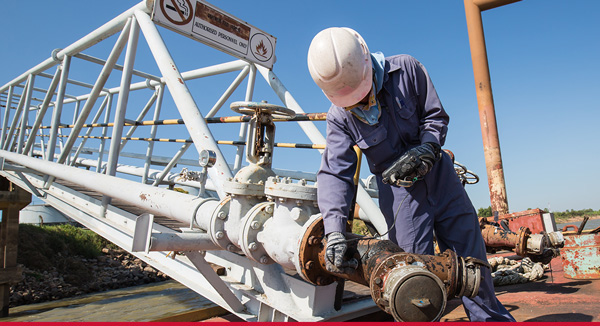 Collaboration is a huge priority for Savcor Products Australia. Mr. Swaroop explains, "We distribute 15 brands from 22 manufacturers from around the world. 80% of our manufactured products come from the United States, with the rest coming from Canada and Europe. One of our major suppliers, Cortec, has been a great supporter since our beginning. Cortec, which is based in USA, works with Vapour Phase Corrosion Inhibition. We are one of 156 distributors around the world. These connections, which we actively foster, link us with a global industry. Another long-term partner is BORIN Manufacturing, who have operated since the 70's (1976) and dealt specifically with us for over two decades. BORIN supplies us with reference electrodes and were largely responsible for the introduction of computer technology to our industry for corrosion data collection." Savcor Products Australia distributes for 15 brands: Anotec, Advance Products & Systems Inc, Carltso Safety Tools, Cath-Tech, De Nora, Dehn, Eram Technologies, Loresco, Micronex, Pigs Unlimited, Radolid, Rustrol, and MC Miller. Savcor Products Australia also maintains memberships with the Australasian Corrosion Association and the Australian Pipeline and Gas Association.
Technology has become a large part of the corrosion protection sector. Mr. Swaroop concludes in explanation, "Electronics are far more prominent now than they have ever been. They broaden the scope of what we can do for clients in remote monitoring and digital data collection. We are currently looking for opportunities to partner with manufacturers of equipment and instruments, particularly products that will allow asset owners to monitor sites without having to physically be there." Moving forward, Savcor Products Australia will continue to take on new technologies as they arise and invest heavily in research and development opportunities to fuel new product design.
AT A GLANCE
Savcor Products Australia
What: Leading provider of Australian corrosion prevention products
Where: Savcor Products Australia has offices in Melbourne (VIC), Sydney (NSW), Brisbane (QLD), and Perth (WA)
Website: https://savcorproducts.com.au/