ServiceFM
Everything's Connected
Business View Oceania interviews senior representatives of ServiceFM as part of our focus on Facilities Management throughout Australia
ServiceFM has been connecting Australians to integrated facilities management services for over 40 years. Formed in 1979, ServiceFM started small, striving to deliver a complete service to all clients from day one. That ethic has seen it grow into the national company it is today.
With 900 direct employees, the company is proud to provide extended management and contract services as part of their solutions-driven outlook across urban and regional Australia.
ServiceFM provides high-quality, integrated facility services to partners in the public and private sector in all regions of Australia. They achieve this by placing the needs of their partners at the centre of everything they do.
These services include:
Asset Management (HVAC, electrical, lifts and escalators, plumbing, fire systems, painting, carpentry and joinery, lighting, property maintenance, plants and equipment, building works and compliance),
Commercial and Corporate Cleaning (condition auditing, waste management and periodic services),
Commercial Hospitality (catering, accommodation, event services, linen, laundry and uniform),
Electrical Safety and Compliance Testing (testing and tagging, thermal testing, RCD testing, data management, exit signs and microwave testing),
Infection Control (touchpoint, decontamination and fumigation),
Operational Services (mail rooms, record management, grounds maintenance, pest control, contract management, support services, temporary and supporting personnel),
Security and Electronic Services (patrols, static guards, cash in transit, CCTV, access control, site inductions and compliance, emergency response), and Workplace Management.
CEO James Pollock and Executive Director Mauro Viola present their exclusive insights into just what makes ServiceFM tick.
Viola explains, "The idea was to become a solution to our clients, so we would not just be another contractor, but would become a partner. Everything we have done and all the decisions we have made along the way have been to continue in that journey. We don't try to change our clients' way of thinking to our own. We want to fit in with the way they run their business. We pride ourselves on that and the fact that we can customise our services to be what our clients really need."
Part of the journey towards ServiceFM's current success was the combining of multiple companies into one brand. After listening to client feedback asking for a single invoice across all facilities management operations, senior staff spent five years working hard to transform their clients' desires into a functional reality. As a result, ServiceFM has secured long-term clients across an incredible range of industries.
As Pollock explains, "We have major healthcare clients including hospitals, we have federal, state and local governments, defence, and corporates from blue-chip companies all the way down to retail chains. Our clients are very diverse. And it's a major strength for us that we have very long relationships with our clients, some of which go back for 40 years."
As well as retaining clients for up to four decades, ServiceFM has relationships with multiple long-term business partners, including Bentleys, chartered accountants and business advisors. Pollock says, "We enjoy a strategic partnership with Bentleys, calling on their expertise to help us make important financial and corporate decisions when required – it's a close relationship and has really allowed us to forge ahead with our business transformation over the past year."
In a story similar to businesses around the globe, ServiceFM reports that significant technological innovation was vital to their continued growth and ability to support clients amid the COVID-19 pandemic. With compliance and regulations surrounding COVID-19 procedures ever-increasing, ServiceFM decided to use real-time monitoring data across their systems to ensure clients were confident in their ability to meet requirements and legislation. Aligning with the company's motto, "Everything's Connected", staff tracking, transparency of operations and digital monitoring continue to be a crucial part of ServiceFM's current development.
Considered to be an essential service during the pandemic, particularly in cleaning and infection control, ServiceFM has been proud to be a part of reducing COVID-19's impact on Australia. In an impressive statistic, ServiceFM reports that not a single staff member has contracted COVID-19 to date, despite being in direct contact with quarantine hotels and other high-risk areas. Pollock speaks of the pride ServiceFM feels about playing their part in controlling the pandemic. "We had a nursing home that had 77 reported cases of COVID. Three weeks after the government called us in, we were down to zero cases." ServiceFM has also assisted in providing vital supplies around the country, including face masks, PPE and essential chemical solutions.
Throughout the management of COVID-19, staff protection has been at the forefront of senior members' minds. Implementing complex staff health and safety procedures, as well as initiatives surrounding staff wellbeing, was something that came quite naturally to ServiceFM. Pollock reports, "We were very lucky that we did research prior to the pandemic in infection control, so when the event happened, we were able to react quickly and efficiently with the proper workplace procedures. We knew how to protect our staff because we already had a lot of insight. We were also already deployed so that management staff could work from home. So, it was very seamless operating during the pandemic. We didn't really notice many disadvantages in our operation, although the demand for our services was ultra-high."
ServiceFM boasts high staff retention, operating at retention rates of 97 percent for many years, with some workers having been with the company for a quarter of a century. Senior staff attribute this to competitive pay, guidance support, consistent work and external support mechanisms that promote a positive work culture.
Looking to the future for ServiceFM, senior staff members report a triple in company growth to be their main priority. Confident in the company's ability to meet this aim, thanks to careful planning and developing infrastructure, James Pollock and Mauro Viola are looking forward to leading the entire ServiceFM team in providing integrated services to even more clients, across even more locations throughout Australia.
AT A GLANCE
ServiceFM
What: Multi-service facilities management
Where: Locations include Canberra City ACT, Roseville NSW, Murarrie QLD, Balcatta WA, Kilburn SA and Chadstone VIC.
Website: servicefm.com.au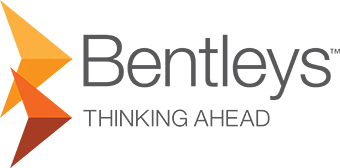 Bentleys – Bentleys.com.au

Bentleys is an international network of advisory and accounting firms. We help businesses and individuals achieve their goals and aspirations, and get them where they want to be. Bentleys has a proud history of providing progressive advisory, accounting and audit services.