Shipleys Audiovisual Ltd
Helping You Stay Connected
Business View Oceania interviews Craig Whitnall, CEO of Shipleys Audiovisual Ltd, for our focus on Business Events and Convention Management in New Zealand
Shipleys Audiovisual Ltd (Shipleys) has been providing comprehensive solutions for the development and integration of technology in events and workplaces across New Zealand since 1926. Over their 95 years of service, Shipleys has evolved drastically from founder Eric Shipley's original lighting and sound systems provider model (Shipleys Sound Systems) to television and radio technology (Shipleys Radio and Television) and exclusive broadcasting (Shipleys Video Service) in the 1950s, rebranding to Shipleys Audiovisual in the 1970s, to complement the complete audio-visual service seen in operation today. With a rich history littered with achievements such as airing the first television broadcast in New Zealand (1952) and being an early pioneer in both video sports broadcasting and the integration of digital control systems to the education sphere, Shipleys has an enormous range of experience to draw on for the benefit of their clients.
Craig Whitnall, CEO of Shipleys, is proud to be part of such an impressive history, and shares his experiences surrounding life at the company. Whitnall shares, "We're a small, nimble team of mostly technical people. I think our clients appreciate that when they call us, they can be sure we know what we're talking about. Our team are in it for the love of technology. We don't have shareholders. We don't pay dividends. We're a family-owned company with a very flat, transparent structure, and we encourage feedback from everyone across all levels of the organisation so that we can share those skills with each other. We make a profit to reinvest it into technology, research, and development, to keep doing what we love."
Shipleys provides equipment hire, production, servicing, and installation for all things audio-visual within organisations across New Zealand's South Island and beyond. Projectors, screens, cameras, display panels, laptops and monitors, touch-boards, loudhailers, and speakers can be hired yourself directly through Shipleys. Production services include event photography and videography, live streaming, and post-production editing or content creation. Repairs, maintenance, upgrades, and customer support are available for commercial technology across the board. Shipleys also provides installation and service integration for entities in the corporate, education, automation, government, theatre, hospitality, religious and events venues, and accommodation spheres. A predominantly business-to-business company, Shipleys spends most of their time supporting corporate events, conferences and seminars, trade shows, and product launches.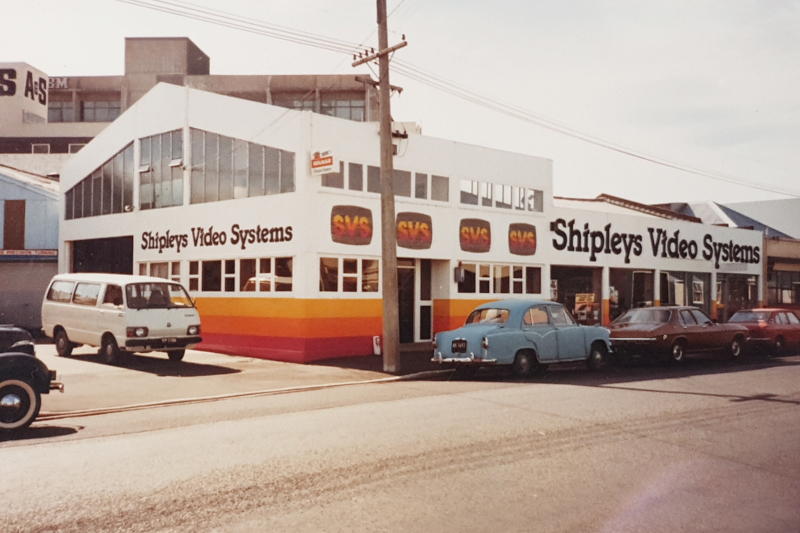 Shipleys is run by a small team of 25 full time staff and is supported by approximately 12regular contractors, with whom Shipleys has maintained a positive business relationship for many years. Whitnall explains that keeping the team employed full-time throughout the year is incredibly important, despite seasonal 'quiet' periods. "For a lot of our corporate clients, work shuts down over the fourth quarter of the year, so we see a significant downturn in business during that time. But my philosophy has always been to just wear that because I think it's so important to have a consistent full-time team that works well together, understands our culture, and retains a high level of service to our clients. Our clients know our team, they know what to expect, and they can be confident that we know what we're doing. And that is well worth the any loss during quiet periods."
As well as the seasonal nature of events work, Shipleys experiences industry-related challenges that have required significant innovation to overcome, a prime example being the COVID-19 pandemic. As CEO, Whitnall approached the situation early to reduce impact on employees, as well as the company itself. "We invested very heavily in virtual events quite early on. We were doing a lot of live streaming and hybrid events prior to COVID, so in the first few weeks of lockdown, we were able to focus on supporting our clients while they were working remotely." Video conference hardware products were quickly added to the equipment hire catalogue to assist in this shift, but the main area of innovation, Whitnall says, became the construction of especially made production studios in Christchurch and Queenstown.
Production studios are designed for holding virtual events or interactive webinars. Shipleys design and build custom web interfaces with polling, comments, and Q&A capabilities, and host live break-out rooms to prepare presenters and their content before going live. They also work with venue partners to build studio spaces, which are fitted out with studio lighting, backdrops, and fixed cameras. By encouraging clients to travel to event destinations and providing them with a safe location for work and virtual events, Shipleys supports the South Island economy and does their part in steering New Zealand towards a new normal.
In another inventive move, Whitnall approached Christchurch couriers with a mutually beneficial arrangement. "I wanted to really make sure my team was well looked after, so I proposed that courier companies could use our van fleet free of charge in return for providing our employees with supplemental income. I did find one that actually took on my proposal. We were able to have our team trained up quite quickly, so that if I couldn't offer them work during lockdown, they could travel around and do some courier driving if they wanted to."
The General Practitioners Conference is the largest medical conference for New Zealand's GP population. Held in Christchurch every year, the conference was due to be held after lockdown, with almost 100 presenters booked to speak. 48 hours before the event, New Zealand raised restrictions, but instead of cancelling the conference for hundreds of planned attendees, Shipleys worked overtime to provide a safe solution. Whitnall shares, "Led by the amazing Jason Gregg from our audio-visual department and working closely with Leon Olsen, who is the Director of Conference Matters New Zealand, our team managed to put the entire conference online. It was run over three simultaneous streams and covered everything within the original plan, which was a monumental achievement." Monumental, indeed.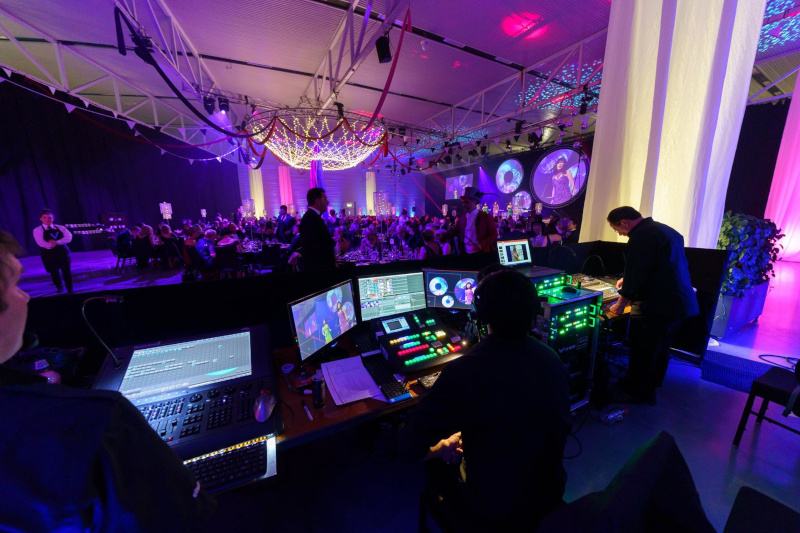 Shipleys is excited to see innovative developments in technology as the industry progresses. Whitnall predicts that the future holds major shifts in events technology use, from the current audio-visual equipment focus to a more IT-based approach where everything is connected and interoperable. "We are starting to see manufacturer support this and develop their systems in common programming languages rather than proprietary coding languages." Whitnall also believes that virtual and hybrid events will continue to make their mark on the events industry, and that client attitudes are starting to become more positive towards online operations. "We have previously struggled to express the value of live-streaming an event to our clients, in that they could have certain audience participation in the physical room at a certain price and online viewers participating at a lower price. But I think the world's changing now, and people realise the reach that they can get online, as well as the minimal investment required to operate in that way."
Shipleys looks towards the future with a positive heart. They are proud to lead the way in technology integration and services for events and workplaces throughout New Zealand, and excited to keep providing their valued customers with complete audio-visual services across the board in South Island and beyond.
AT A GLANCE
Shipleys Audiovisual Ltd
What: Provider of comprehensive audio-visual integration services to New Zealand's South Island and beyond.
Where: Shipleys Audiovisual Ltd has offices in Christchurch and Queenstown, New Zealand.
Website: https://www.shipleys.co.nz/
AV Supply Group – www.avsupply.co.nz | www.avsupplygroup.com.au

CHOOSE AUSTRALASIA'S BEST QUALITY AUDIOVISUAL SOLUTIONS
AV Supply have found the best AV solutions from across the world in an effort to bring safe, easy to install, high quality and great looking audio visual experiences to our customers.
Those with a passion for real AV and those with an eye for quality need to look no further than our competitive range.