Shire of Dardanup, Western Australia
A vision for the future
Business View Oceania interviews Councillor Michael Bennett, Shire of Dardanup President, for our focus on Economic Development in Australia Communities
Located in the south west of WA, 185 km south of Perth, the welcoming Shire of Dardanup affords its 15,000 residents a lifestyle that is the envy of the region. A distinctive blend of rural and urban, the Shire of Dardanup believes in balanced growth and development while recognising the diverse needs of each community within its boundaries. Setting high standards as the "THINK Ahead Shire," Council and community are working together to plan for the future. And with a plethora of visionary projects in the works, including an entirely new city, what an exciting future it will be!
As outlined in its recently completed Vision Plan, by 2050 the Shire of Dardanup is slated to be a "healthy, self-sufficient and sustainable community that is connected and inclusive, and where our culture and innovation are celebrated." The Shire of Dardanup has been identified in State Government planning as a premier catchment for WA's future urban and industrial expansion. Indeed, the coming decades will be a transformative time for this idyllic rural landscape.
Councillor Michael (Mick) Bennett, Shire of Dardanup President, reports, "We're a very small shire in terms of sum, but we're probably in the middle-tier in Western Australia with the population we have of around 15,000. Half of our area is state forest and we have the Collie River flowing by. We have three major settlements: the Town of Burekup, the Town of Dardanup and the Towns of Eaton- Millbridge with a combined population of about 12,500, and our other small localities are under 1,000 at the moment. But they are growing fairly quickly with the desire of people to become more regional with the COVID pandemic going on. So that's a good thing – our smaller towns are getting looked at more seriously now."
Residents and visitors of the Shire of Dardanup are blessed with beautiful parks, picnic facilities, reserves and public open spaces, plus a bevy of scenic natural wonders, like the Ferguson River Valley and the nearby state forests and National Parks. Agricultural is a long-standing mainstay of the shire and traditional farming enterprises like beef and dairy production are now complemented by a growing tourism industry based on local attractions such as Gnomesville, exceptional wineries, restaurants and boutique accommodation. "Gnomesville has quite a story," says Bennett. "It's known internationally; people come there just to place gnomes – there are probably close to 6,000 now. It's quite quirky, just a place on the side of the road. In fact, it's become such a draw that a toilet is being put in because of the site's popularity. We keep the walkways tidy but we don't want to commercialise it too much… it's just a unique tourist attraction that kids and adults love. Gnomesville even has its own website."
Eaton forms the largest part of the shire's rate base and commercial hub and is home to the shire's main administration building, as well as the Eaton Fair Shopping Centre. Stage two of construction is now underway for the expansion of the Centre – a go-to destination with its major supermarkets and retailers plus 75+ specialty shops which have the opportunity to trade 24 hours a day 363 days a year. And the much-anticipated stage three will double the size of the retail centre.
From an economic driver standpoint, Bennett explains, "We're very fortunate in the Dardanup Shire because we're in the centre of half a dozen shires with a large array of employment opportunities. There are coal mines, power stations and South32 Bauxite Mine to the east which draw a lot of workers out of our area. Our neighbouring shire to the north has a heavy industry park with Lithium, Silica and other industries along with producing beef and dairy products which employ workers from the region. And there are supplemental industries with tourism attractions and local manufacturing businesses. There are about 100,000 people in the region working within all of those industries. Ourselves, we have a timber industry hub which produces laminates and compressed board for furniture making, as well as pine timber production and a glue factory, wood chipping – quite a few smaller to medium size enterprises with the majority of our workforce being employed in manufacturing. All around us are different jobs and everybody works in different shires. It's a very diverse industry group."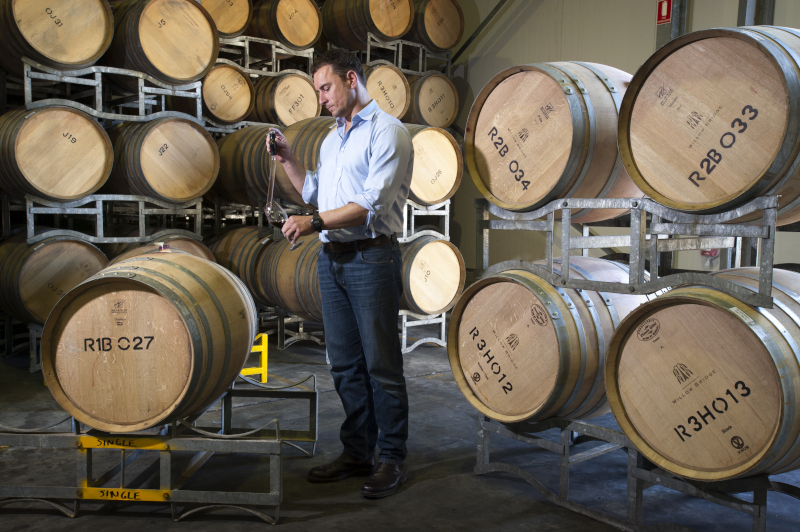 The Wonderful City of Wanju
Thanks to all the great regional assets and amenities, the shire and the Bunbury Geographe Region  are seeing an ever-increasing demand for new places to live from a population that is growing at a whirlwind pace. The planned new City of Wanju, set on 1,200 hectares of farmland in the north-west corner of the Shire of Dardanup, is the answer to fostering and managing that growth in a sustainable way. Designed to accommodate 60,000 people and almost 20,000 homes, Wanju is a testament to modern urban planning and design in Western Australia, supported and driven economically by a nearby area of identified industrial expansion – Waterloo Industrial Park – which has the potential to create thousands of jobs in a variety of sectors.
Bennett notes, "We're doing Wanju and alongside is Waterloo, our general industry area, which is a 1400 hectare greenfield site. We have aspirations for all of that becoming manufacturing as we advance with the project. Wanju and Waterloo together will be about 4,000 jobs, so it's a considerable amount of industry we're hoping to promote. My main purpose on Council is to be the visionary for the future and that's what Wanju and Waterloo are – part of the vision for our shire to step up and become a manufacturing and export enterprise. Our Waterloo industrial area is only seven minutes from the Port of Bunbury, so great access for people to come here and start a manufacturing business that can be exporting without the transport issue that most cities have. We would welcome a battery manufacturer as we have all the ingredients within close proximity, with a Agri precinct planned to accommodate our fruit and vegetable down stream products."
Also on the drawing board are plans for a vibrant Town Centre featuring 70,000 sqm of retail space and 70,000 sqm of commercial space. In essence, Wanju will become a regional hub for commercial, retail, servicing, community, entertainment, health, recreation and residential – the possibilities are endless. By 2050, Wanju will co-exist with the historical areas of the shire – Dardanup, Burekup, Eaton-Millbridge, Ferguson, Wellington Mills and Crooked Brook. Not only will these communities benefit from the latest technology and proximity to the new city infrastructure, they will retain their charm, character and country lifestyle. It's a win-win situation for all involved.
"We're trying to build a new city from scratch," says Bennett. "It's across a major highway from the Eaton-Millbridge area, so it's got some distance between it and everything else. It's an ideal plot of grazing land that's going to be rezoned into urban development. We're trying to design it as an off-the-grid type city where you can have your own power supply for residences, to a degree. Because technology is advancing so fast, we feel we could really design and build a City of the future – something that's not only different but would be acceptable to the community."
The streets will be in a grid formation with houses taking advantage of the sun. The preference is for lightweight housing using different structural materials to decrease the carbon footprint and there will be a lot of walking areas. "And we would love to have a university come in," adds Bennett. "It's a great opportunity to implement and explore advanced technology and students could live very close. I think if we design the houses in the right manner, with more high-rises, we can probably fit more than 60,000 people. It's a matter of getting them attuned to apartment-style living. We're also speaking with developers about a possible hospital in the area, which would be a great thing. We'll be increasing the regional population by about 50 percent with Wanju alone and there are other developments taking place in other shires. So it's going to have a magnificent benefit for the Shire of Dardanup and the region. I'm already hearing people ask how long before they can move in because they want to be part of a visionary, environmentally-friendly city. With the right developer it could be quite magnificent, and so I'd like to say to everyone: We're open for business and ready to go!"