The Sterling at Kaiapoi
Live in the Heart of it All.
Business View Oceania interviews Alan Edwards, CEO of The Sterling at Kaiapoi, for our focus on Health and Wellbeing.
Settled into the beautiful Silverstream subdivision in North Canterbury, New Zealand, resides The Sterling at Kaiapoi. In an innovative approach to retirement living, The Sterling is integrated into the Silverstream neighbourhood, offering the opportunity to live freely within a five-star facility that is supported by a vibrant, active community and surrounded by the stunning local Kaiapoi environment. The village's seven hectares of land plans to hold over 400 varied occupancies (independent living, residential aged care, and memory care) upon completion- a design that is sure to provide for any health and wellness needs residents may require.
CEO Alan Edward has over two decades of experience in the retirement living and aged care industry. He explains that The Sterling strives to be the very best in aged care. "The Sterling is the flagship village for our overarching company, Lime Living. It has been built on a really strong foundation of ethics that are intended to ensure every single resident and member of the community that walks through our doors is met with respect, loyalty, and genuine care. When myself and my business partners started plans for The Sterling, we decided from the very beginning that we would create and environment in which we would be proud to see our own family and friends live. We wanted to create a unique sort of offering that features a boutique village inside of a larger community. The Silverstream subdivision itself holds hundreds of houses, soon to be even more as new sections of land open, and The Sterling is centred within that community with no boundary fences. It's a really open, integrated space with residential homes right across the street from our village. It's a community within a community, and we strongly encourage fluid relationships between locals. We have no restrictions to stop people walking through our village to get to the commercial centre for the café, dentist, doctor, retail spaces, etc. Obviously, we balance that with security, via the ongoing establishment of sitewide CCTV coverage."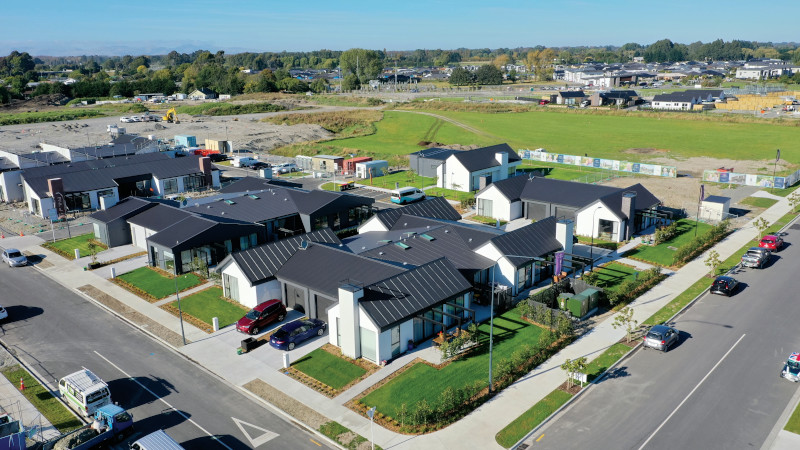 Construction is well underway, with 18 villas completed- 17 occupied, and one set aside for display. Stage two, which will consist of a further 16 houses, is already sold out despite being under construction. A further 20 houses are planned for stage three, eight of which were put on the market and quickly snapped up by interested buyers. Demand is undoubtedly as high as it's ever been, Mr. Edward says. "We are experiencing incredible interest in the village. When our plans are complete, The Sterling at will consist of 80 independent living villas, 253 serviced apartments, 48 residential aged care beds offering rest home and hospital level care, and 36 specialist memory care beds. So that's 417 state of the art units for occupation once we're finished.
We will offer a range of care levels to cater to a variety of needs. Our residential aged care building will provide rest home and hospital level care. We will also be building three specialised memory care homes, each with 12 bedrooms and their own lounge, dining, and kitchen areas, for residents with cognitive impairment challenges. Our approach is what we call person-centred; individualised care plans will be provided to every single patient based on their unique needs at any point in time. Whatever they are able to do, be it making their own bed, gardening, or cooking meals, we will encourage them to continue living as normal a life possible. If they need help with laundry, management of their day, food preparations, etc, we will be there to assist. We are actually putting our design through for consideration and feedback from Stirling University in Scotland, which is one of the leading research institutions in the world for dementia and memory care."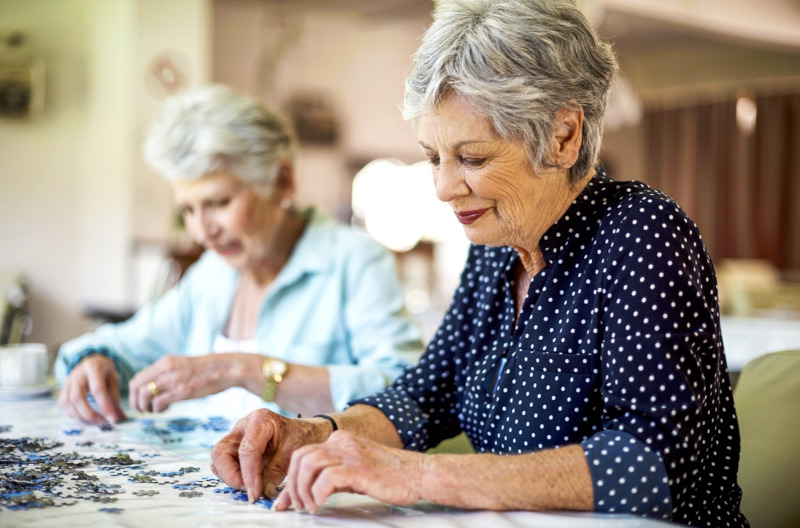 Supporting in-home care at The Sterling is their 'Pick n Mix' services model, which allows residents to choose from a range of services: housekeeping, gardening, and technology support through to daily meals, companionship, and delivery services. Amenities throughout the village include dedicated putting and bowling greens, a herb and vegetable garden, multi-use pavilion and village green, playground, outdoor settings complimented by plaza, café, club lounge, and bar spaces, a modern reception foyer, and a welcoming health and wellbeing centre. Further facilities for Fitness (gym, pool, spa, and sauna), Entertainment (cinema, study, games and activity rooms, library, chess and croquet), Hobbies (Men's Shed/workshop, fishing, retail, and more), and Health and Wellness (physiotherapy, salon, community-accessible medical centre), will be added as The Sterling's development progresses.
The Sterling's managing company, Lime Limited, is part of a broad network of providers that are subsidiaries of parent company Lime Global. Mr. Edwards explains, "We are uniquely positioned in that we are able to rely on Lime Global's many resources to cover basically every aspect of property development- construction, real estate, architecture, etc." In addition to their relationships with Sublime, Dev Corp, Lime Real Estate, and Lime Development Ltd under the Lime Global umbrella, The Stirling fosters industry collaboration through their memberships with the New Zealand Aged Care and Retirement Villages Associations. The village's statutory supervisor, monitoring financial performance on behalf of residents, is Anchorage Trustee Services.
The future of The Sterling is interlinked with that of Lime Living and its partnership with Lime Global. Following the completion of The Sterling, Lime Living plans to acquire and develop additional sites, providing alternative later living solutions for members of the over 65 community throughout Canterbury, and eventually, the whole of New Zealand. "It is our ambition to learn as much as we possible can as management, using our different skills and experience in business and property development, town planning, and retirement living." Mr. Edwards concludes. "In 10 years' time, you can fully expect a second village under our banner and more on the way. Our long game is to have a strong brand that is nationally recognised and able to give back to the New Zealand community by taking the best care of its older citizens. The feedback we have had so far on our model is overwhelmingly positive. We also plan to grow internationally- both of my business partners are based in Australia and have an extensive grasp of the Aussie business environment, there's no reason why we can't extend our model into that market."
AT A GLANCE
The Sterling at Kaiapoi
What: Five-star later living village in Kaiapoi, New Zealand
Where: Kaiapoi is located in the North Canterbury region
Website: https://www.thesterling.co.nz/